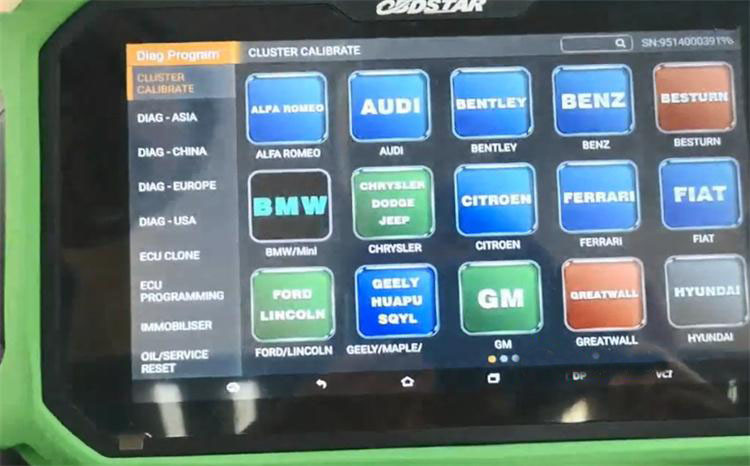 Question: Is obdstar x300 dp plus good for mileage? I don't do much cluster work, mainly airbags, but would like to learn.
Here are some suggestions: The x300 dp plus is an excellent starting mileage device, but like all mileage devices, it can't do it all. You will find that you need several tools for mileage. My personal recommendations would be digiprog 4, smok uhds, mtool, cgdi pro and acdp mini for BMWs and they have about 99% coverage.
I have used Yanhua ACDP for BMW and it has worked flawlessly every time. I always do on the bench never obd with bmw safer and doesn't take much longer.
Obd2tool.com engineer replied:
X300 dp plus is a really good tool. It's not only a key programmer, also a mileage correction tool.
OBDSTAR X300 DP Plus full functions:
Immobilizer + Mileage correction + Diagnosis + Special function (Oil reset + ABS + Battery matching+ECU programming + EPB+Throttle programming + Airbag reset + TPMS + Steering angle rest + OBDII + DPF + Injector Code + Suspension matching + Gear learning + CVT S+ C002 circuit board + W001 data cable+W002 data cable + W003 data cable+Toyota smart key Emulator) + others(Ignition coil + Remote tester)
For Cluster Calibrate, x300 DP Plus supports the wide vehicle coverage.
It covers ALFA, BENTLEY, BENZ, BESTURN, CHRYSLER, FIAT, FORD, GM, GEELY, GREATWALL, HYUNDAI, INFINITE, LANDROVER, MAZDA, MG, MASERATI, MITSUBISHI, NISSAN, OPEL, PEUGEOT, PROTON, CITROEN, PORSCHE, RENAULT, ROEWE, SMART, SUBARU, SUZUKI, TOYOTA, VOLVO, VW (AUDI/SEAT/SKODA/VW)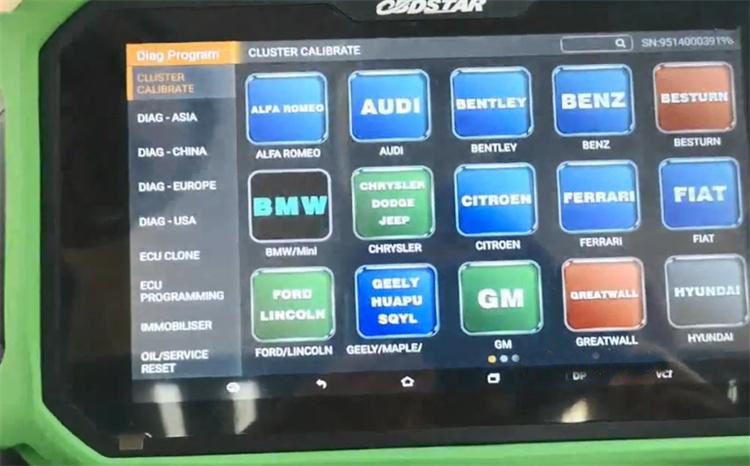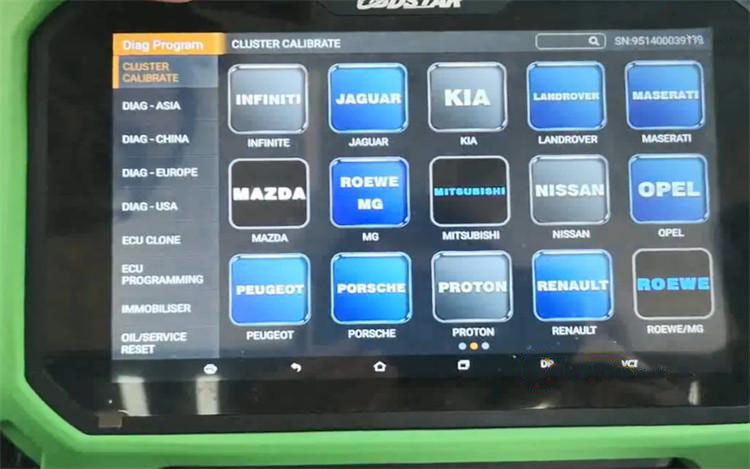 click here to check the detailed: OBDSTAR x300 DP Plus supports car list
Main path to correct mileage by X300 DP Plus:
Connect the device and vehicel correctly
Select Diag Program>> CLUSTER CALIBRATE>> Car make>> Car model>> Car year>> Mileage calibration>> Input the new mileage>> Calibration complete
If you want to kmow more about OBDSTAR Scanner, please visit our website: https://www.obd2tool.com