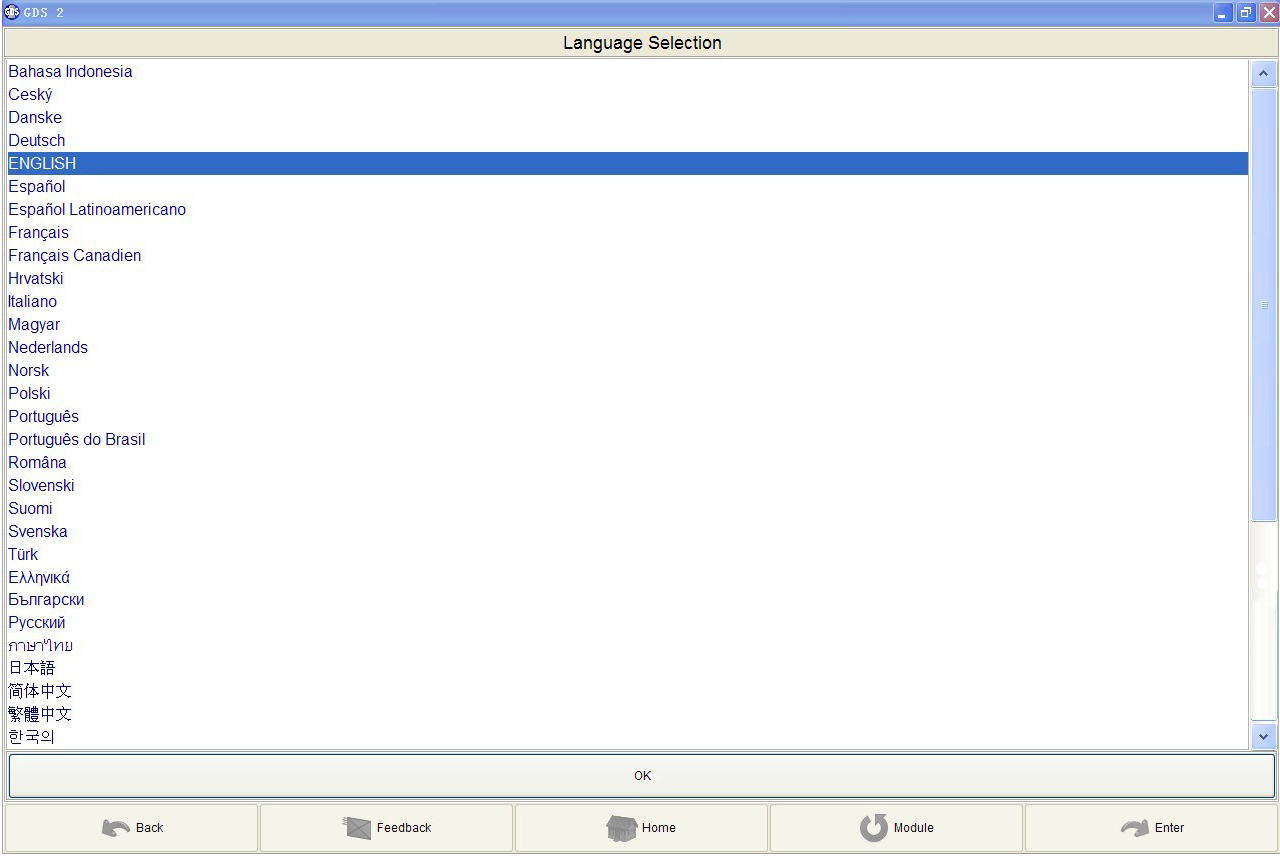 What is GM GDS2?
The GM Global Diagnostic System 2 (GDS2), a PC-based software application, is designed to diagnose and repair on-board automotive electronic systems. The software application is used with a personal computer and a GM MDI (or J2534-2 equivalent). GDS2 applies to select 2010 to 2013 model year and all 2014 and newer GM vehicles. Additional features and functions include module, vehicle and system diagnostics; DTC, identification and data displays; operate control functions; perform configuration and/or reset functions; and read vehicle-wide DTC and ID info.
GM MDI GDS2
GM GDS2 Functions:
* Read codes, code status, Freeze Frame data and Clear Codes.
* Read VIN, ECU part numbers and software numbers.
* Record, store and replay Stored data.
* Control and monitor Output Control functions.
* Configure and Reset functions.
* Record or display history of the previous vehicle diagnostic sessions.
GM GDS2 Support Languages:
Indonesian, Czechoslovak, Danish, German, English, Spanish, Latin American Spanish, French, French Canadian, Croatian, Italian, Hungarian, Dutch, Norwegian, Polish, Portuguese, Brazilian Portuguese, Romanian, Slovenian, Finnish, Swedish, Turkish, Russian, Chinese, Japanese, Korean…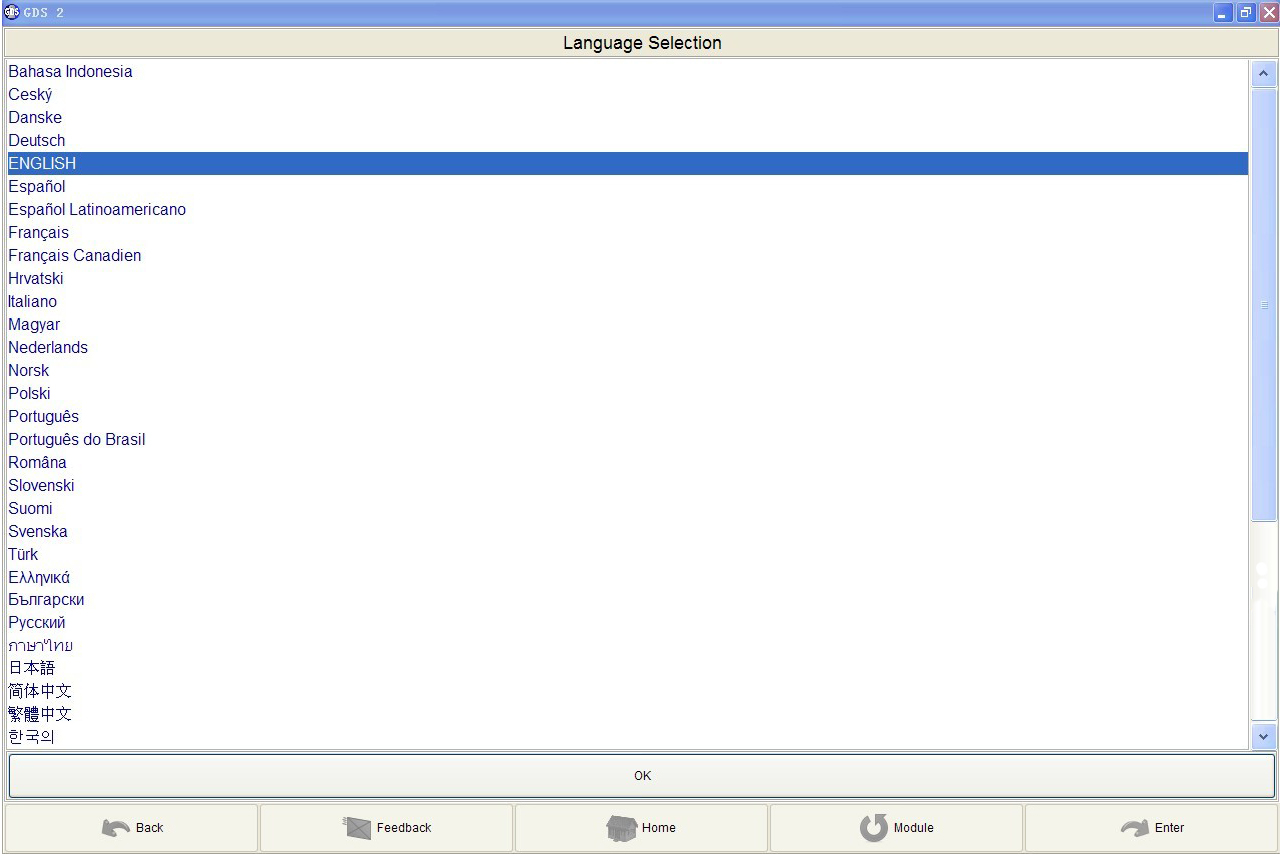 GM GDS2 Software Free Download:
GDS2 2019 v20.3.05100 Download:
https://mega.nz/#!MM9G3QKC!wBDkzJoTJQjwsigjMxugD28k5cd4GYsotYixnrGUaCU
GDS2 v17.0.08000
https://mega.nz/#!TMYhDQZD!4iL-8MfCZwekmAZcqcftZ5i66uPoMIHoL2nafRdGxDI
Include:GDS2 v17.0.08000, GM Global 2017.7.1,MDI 8.3.103.39
GDS2 Download Software V19.0.05700 Link
https://mega.nz/#F!Z8h1yT7b!7yk0G8Boz_3HELuAVNiF-Q
GM Global-Opel 2018.1 Packages
https://mega.nz/#F!olpWhIqI!PjJVBzwAJw9T3x5HIbGAxQ
GM GDI GDS2 Tested Work 100%
https://www.obd2tool.com/goods-10251-GM-MDI-2-GDS2-gds-tech-2-software-Sata-HDD-for-Vauxhall-OpelBuick-and-Chevrolet.html
Installation Operation System Requirements:
Please make sure your computer support win7 64 bits system.
– Computer system requirements: Year after 2008, 4GB RAM
– If computer failed to boot up , please enter BOIS system, change the SATA driver to AHCI.
GM GDS2 Support Vehicle List:
DAEWOO – LACETTI, MATIZ, ALPHEON, GENTRA
BUICK – ALLURE, CASCADA, ENVISION, ENCORE, ENCLAVE, LACROSSE, REGAL, VERANO
CADILLAC – ATS, CTS, CT6, ELR, ESCALADE, ESCALADE ESV, SRX, XT5, XTS
CHEVROLET – AVEO, BEAT, BOLT, CAPTIVA, CAMARO, CAPRICE, CAVALIER, CHEYENNE, COBALT, CITY EXPRESS, COLORADO, CORVETTE, CRUZE, DAMAS, ESSENTIA, EQUINOX, ENJOY, EXPRESS, IMPALA, LABO,LACETTI, LUMINA, MALIBU, MATIZ, MAX, MOVE, N300, NEXIA, ONIX, OPTRA, ORLANDO, PRISMA, SPIN, S10, SONIC, SAIL, SPARK, SPARK EV, SILVERADO, SPIN, SS, SUBURBAN, TAVERA, VOLT, TRACKER, TRAILBLAZER, TRAX, TAHOE, TRAVERSE, WORK
GMC – ACADIA, CANION, SAVANA, SIERRA, TERRAIN, YUKON, YUKON XL
HOLDEN – ASTRA SEDAN NB4, ASTRA J, ASTRA K, BARINA, BARINA SPARK, CRUZE, CAPTIVA, CAPTIVA 5, CAPTIVA 7, CAPRICE, COLORADO 7, COMMODORE, CASCADA, COLORADO, EQUINOX, INSIGNIA, MALIBU, SPARK, TRAX, TRAILBLAZER, VOLT
RAVON – GENTRA, MATIZ, NEXIA R3, R2, R4
ALPHEON – ALPHEON