This article is about to test this SVCI 2020/FVDI/Abrites, and I really want to see if this could allow us to turn off the immobilizer of VW Touran 2008.
General look
First just look at how many brands it has, and the last icon is a short firmware update.
Enter "VAG" menu and select latest version 38.1.
Switch all to Russian to see if it allows Russian.
It made it.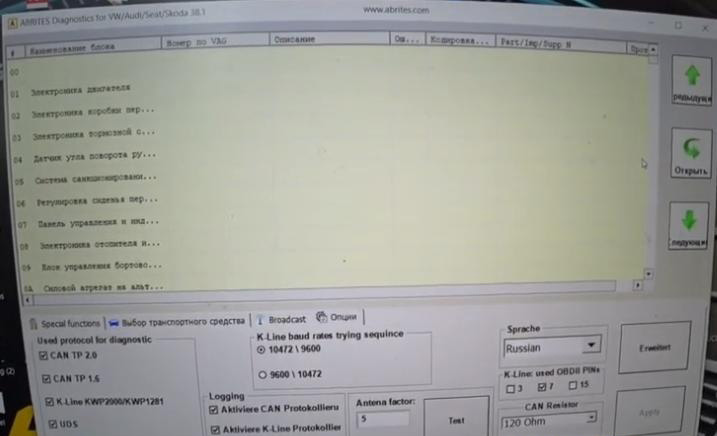 Also, see what special functions we have.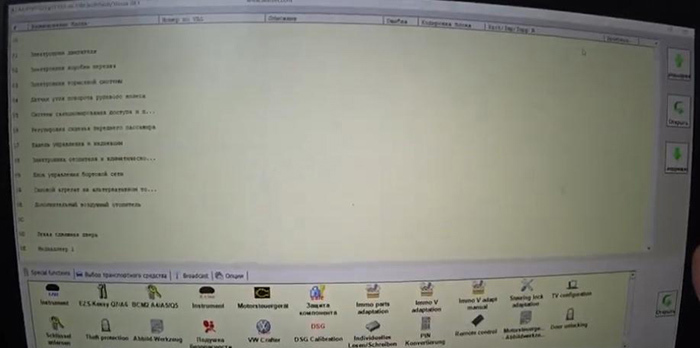 ECM
Select "Engine Control Module"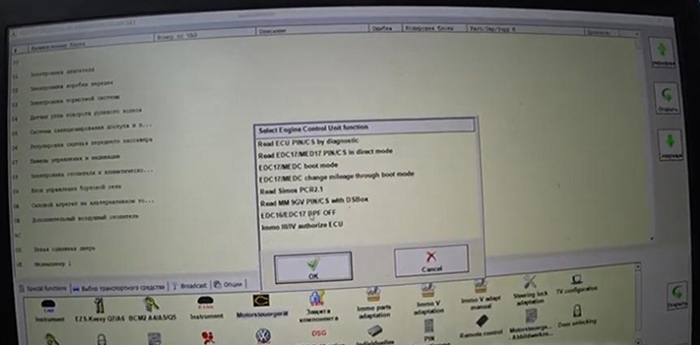 We can clone both engines, turn off the particulate filter, register an ECU.
Change the mileage, and you had an engine diagnosis.
Instrument
Now I want to try "Instrument" to read the immobilizer PIN code.
Select "VDO with NEC uC 2009+ (CAN UD S)".
Click on "Enter Service Mode by OBDII", and it asks us to load Conf data file.
We don't have it, so exit the window, turn off and turn on, so the dashboard works again.

There are diagrams on bench, and you can do it by soldering.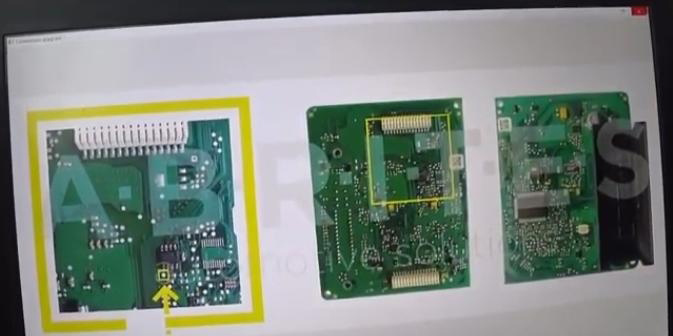 Click on "Read EEPROM" and turn on/off by prompts until we get the result.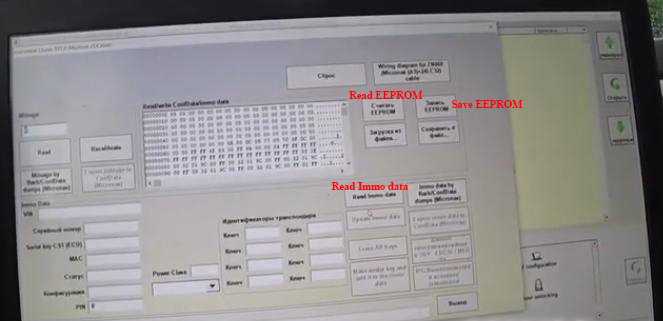 Save EERPOM file. If I do anything wrong to make the dash die, I can fix it by the backup file.
Try "Read Immo data".
Short PIN code, two keys written, all there.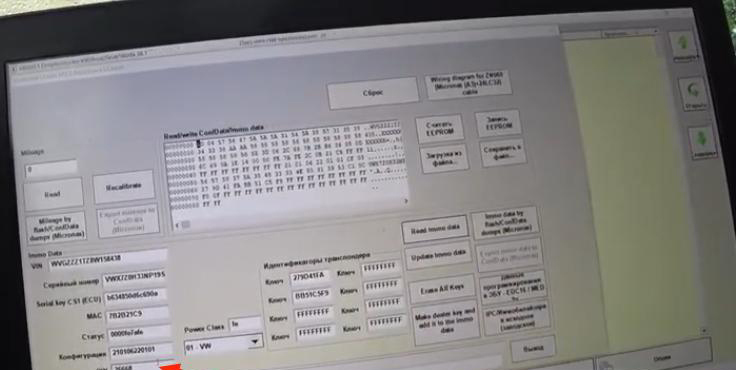 Try to read mileage.
It fails because of DSG module.
But anyway, it made everything clear. Here is the 4th generation immobilizer.
EDC/MED17 (IMMO OFF)
Then I want to enter EDC17 menu.
Try "IMMO III/IV authorize ECU", but I don't want to connect to ECU as it says. Not the entrance I want.
Go back to try version 18 of VAG.
This version may be with the device of 2014. No right.
Try version 24 of VAG. All connected. That's it.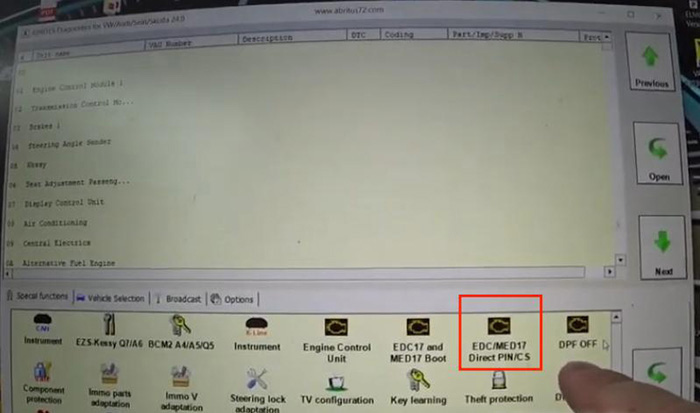 Go into "Engine Control Unit".
Click on "Read Conf Data".
After several minutes, whole things are here.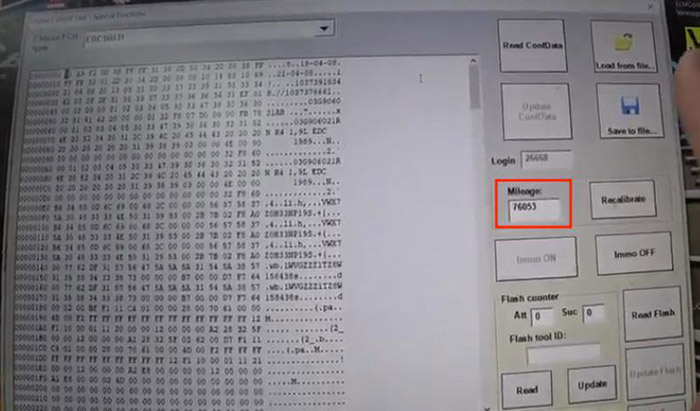 Mileage you see, 76053 in the engine.
You can change the mileage record but the most important function is this immobilizer shutdown – "Immo OFF".
If it happens that the dashboard get interrupted or disordered and the car won't start, this function will save you.
General procedure is that you enter this menu, turn off the Immobilizer, and you are able to start the car and drive it.
Save Conf Data first.
Then try to test "Immo OFF".
Follow the prompts. Turn on/off the ignition, press "OK"…
Immo OFF success.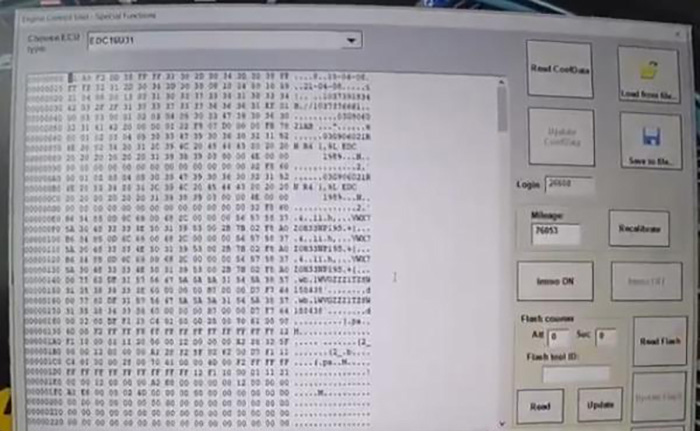 Now read Conf Data again.
See the engine won't remove anything.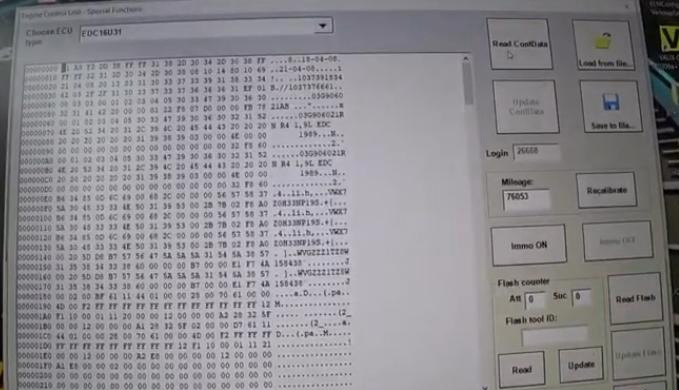 We can disable the immobilizer without soldering anything.
Then try "Immo ON" to restore it.
So we know with this SVCI we can remotely disable DPF and Immobilizer without connection to them.
Airbag
I have an airbag error on dash, so enter "Airbag" menu.
After everything is loaded, save the file.
Here is a button "Clear crash data", which allows you to erase the accident record in this car.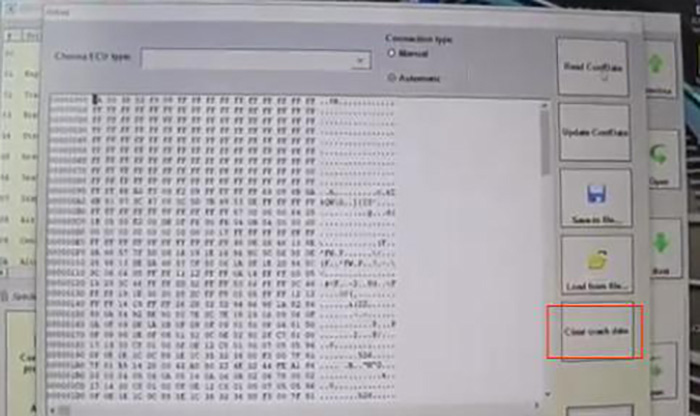 Door unlocking
On special function, we have "Door unlocking".
Let me explain this. When someone lost all keys and managed to get into the car by, say breaking the glass, this function allows you to unlock all doors.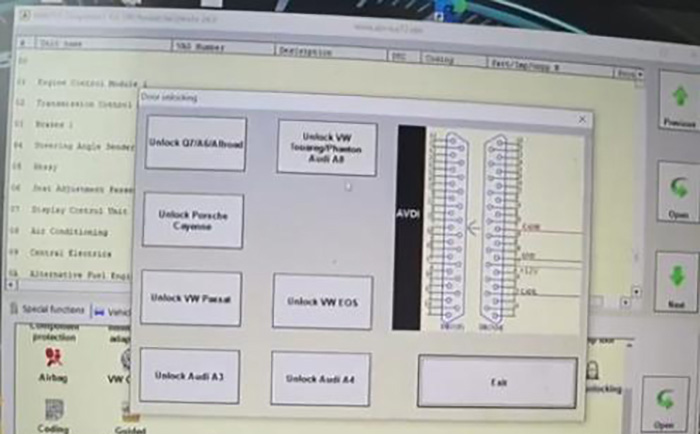 Turn off the ignition and close all door, let's try.
Try "Unlock VW Passat", didn't open.
Try "Unlock VW Touran", didn't open, don't know why.
Try "Component protection".
That's another way to turn off or disable a component.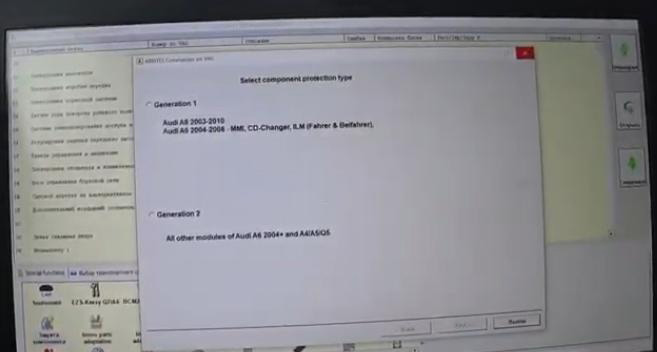 Alright, for me the most important thing is the immo OFF function, and that's things for this SVCI in car as much as I can show you.
More functions to be explored!