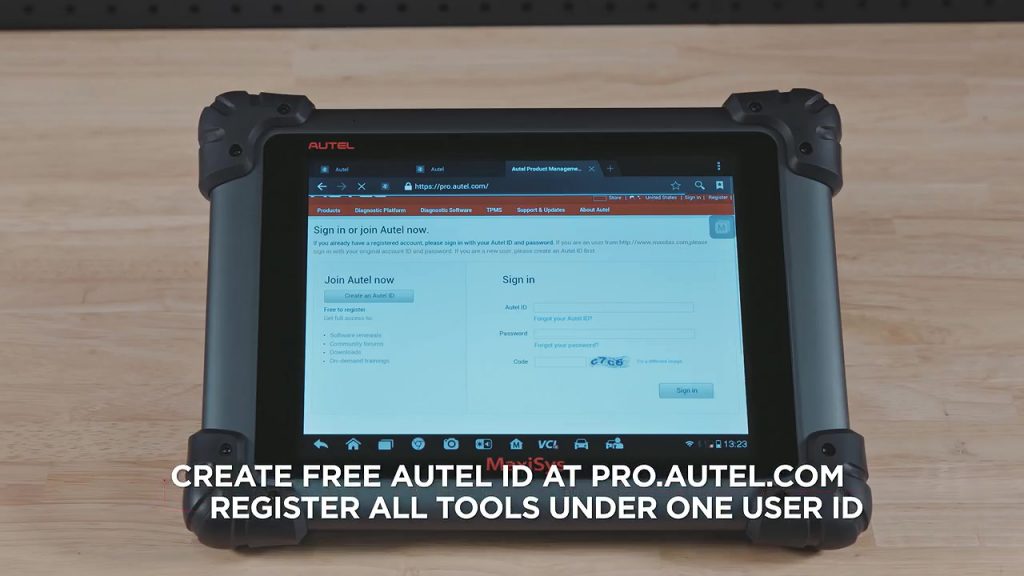 This post is available with Autel MaxiSys tools TCP subscription (Total Care Program), registration, software updates and features.
The importance to have regular software update:
Accurate diagnostics are the greatest strength of Autel tools. It's very important to register your new Autel tool upon purchase, you can gain access to the one year of free software updates. Updating your tool regularly is the greatest way to ensure that you'll have up-to-date software coverage and the most accurate diagnostics.
The way to register one Autel user ID:
From your Autel MaxiSys or a PC login pro.auteltech.com to create your free Autel ID and register all of your products under one user ID. This organize all your devices in one single place.
Then use your devices list for easy access to tool subscription expiration dates and RGA status details. The limited warranty and free software updates expire one year after registration.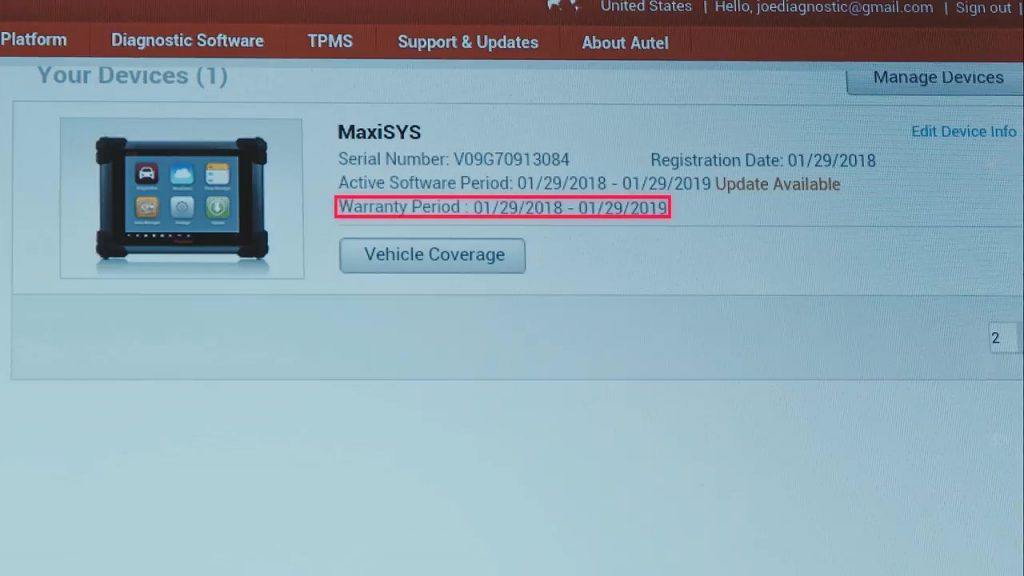 Why it's important to have TCP card (Total Care Program):
After your initial year of software updates expires, the purchase of the TCP card will help extend your warranty coverage and your software support for one additional year. This investment in your MaxiSys tool will assure that you have the latest coverage as well as warranty coverage should the tool require service.
Purchase a TCP subscription from your local tool dealer or through your Autel ID account. Easily update your expired MaxiSYS coverage by activating the TCP subscription to a registered tool through your Autel ID account. Access your registered tool through the your devices list, choose the tool to update, click on "Redeem" under account, then purchase or activate your new TCP subscription.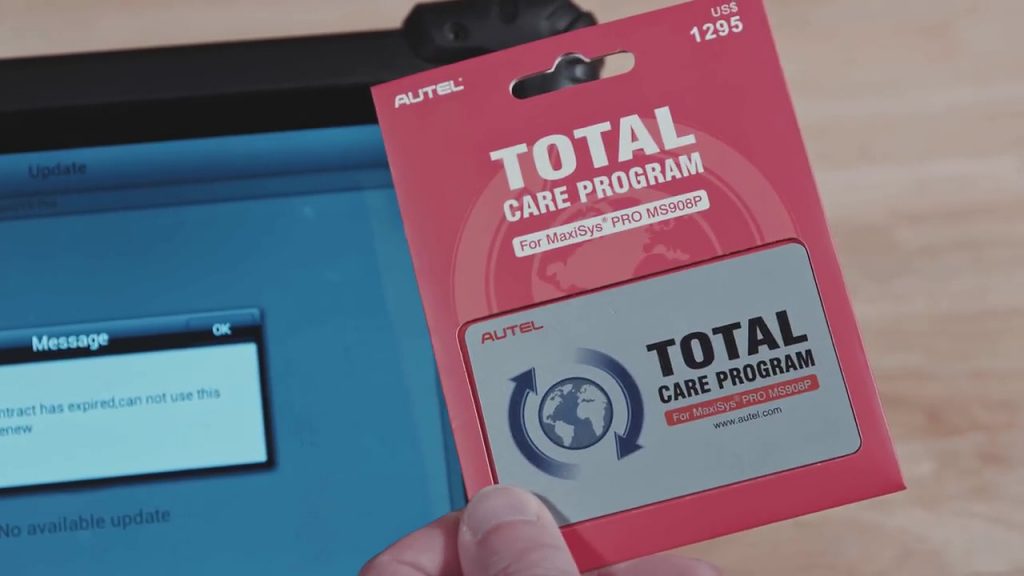 Image: Total Care Program for MaxiSys Pro MS908P.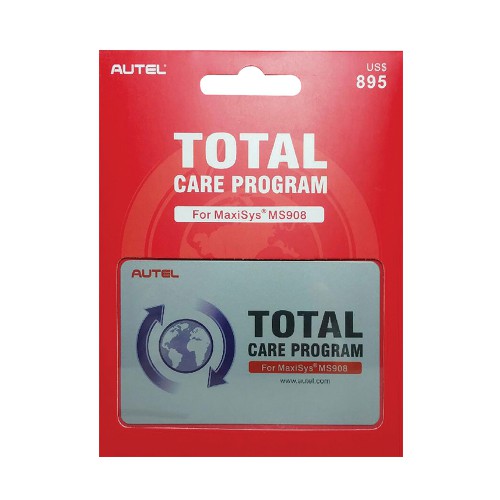 Image: Total Care Program for MaxiSys MS908
Autel MaxiSys is more than one OBD2 diagnostic tool, so……
The MaxiSys software provides advanced diagnostic capability, for Asian, European and domestic vehicles. The best way to ensure optimal performance is to make sure your tool is up-to-date. Complete repairs quicker with current diagnostic coverage, when you purchase a total program subscription.
Using the latest vehicle software, ensures that the tool will connect to the vehicle very free and very reliably. The newest software will give you additional capability that will let you access, analyze and in some cases modified vehicle systems
Autel MaxiSys tools offer a menu of hot function service buttons, constantly updating your  MaxiSys with current software updates will expand the list of these hot functions service buttons.