Autel Tools Register Tutorial: Here is the guide to  create an Autel account and how to register your new Autel device. Users that already have accounts and other Autel tools can add a new tool to their pre-existing account be advised, though some of the smaller DIY products do not require registration, but they may be eligible for software updates.
Part 1: How to create an Autel account?
Now it's time to create an Autel account.
-Please visit https://pro.auteltech.com/ from your PC.
Select "Create an Autel ID", this will be the ID that you use to sign into your account with, it has to be a valid email.
So after entering your email, click "verification code", the site will automatically send you a six-digit code to your email. This is done to make sure you entered a valid email address, you will be given 60 seconds to enter that verification code, so check your email and either write down the code or copy and paste it to enter it back on the verification code line, if you don't see that verification code in your inbox, please check your spam or junk folder.
Once the codes is entered, continue with filling in your info.
At the bottom, enter the four characters that show you listed in the image, you will then need to check the "send me email box" and then "agree to the terms".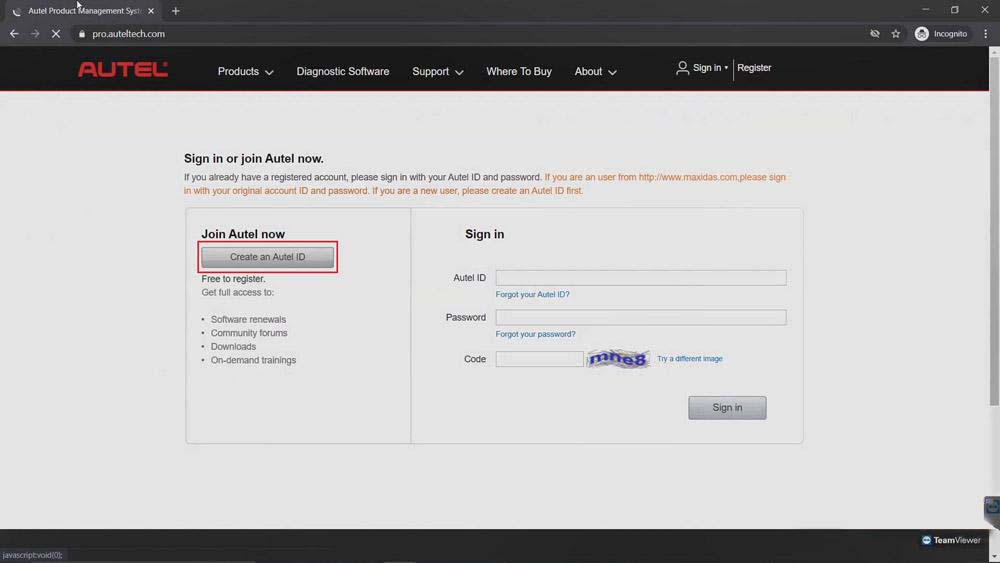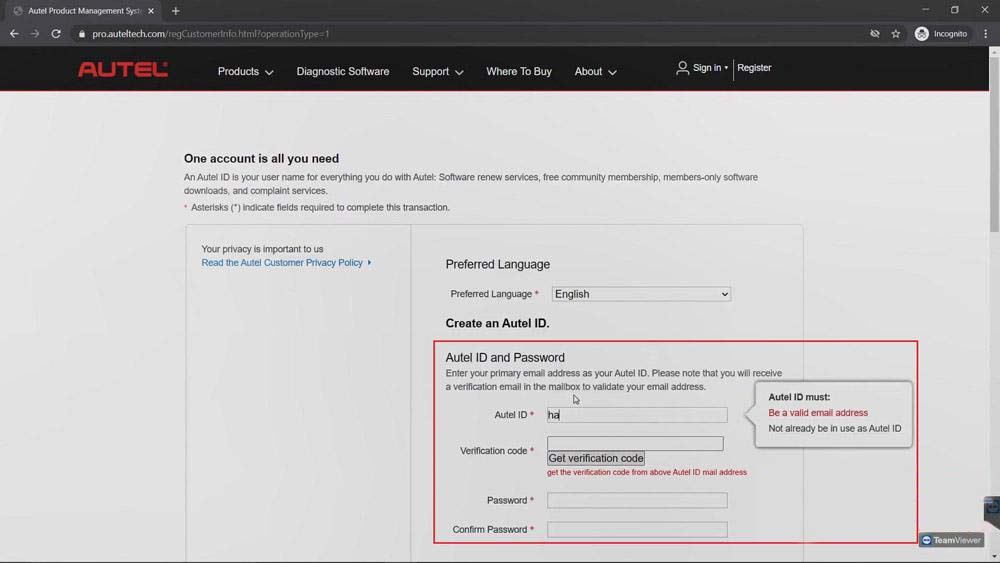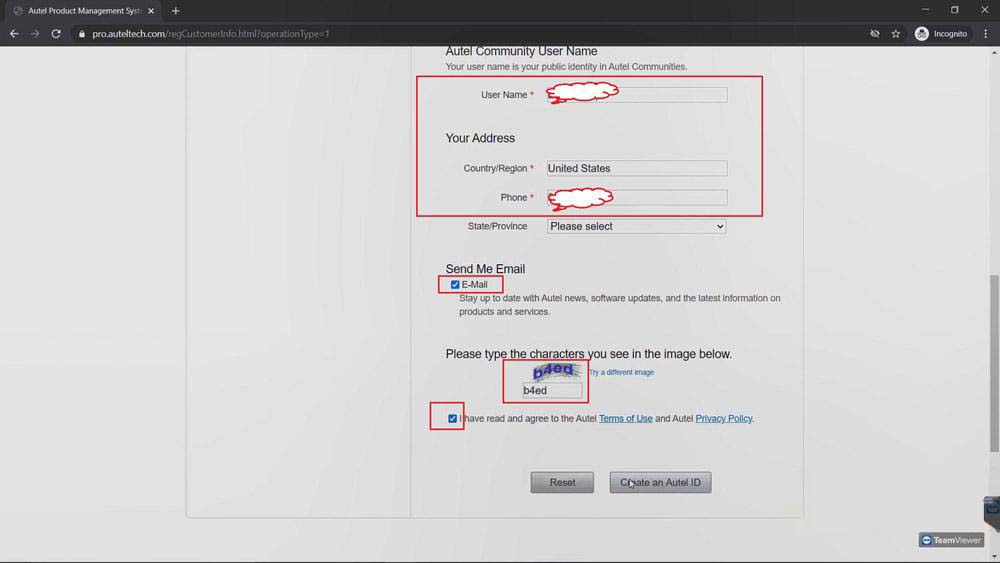 sign in Autel account
Now it's time to sign in to your Autel account, this is also done by visiting
https://pro.auteltech.com/, remember your email address is your Autel ID when you're signing in.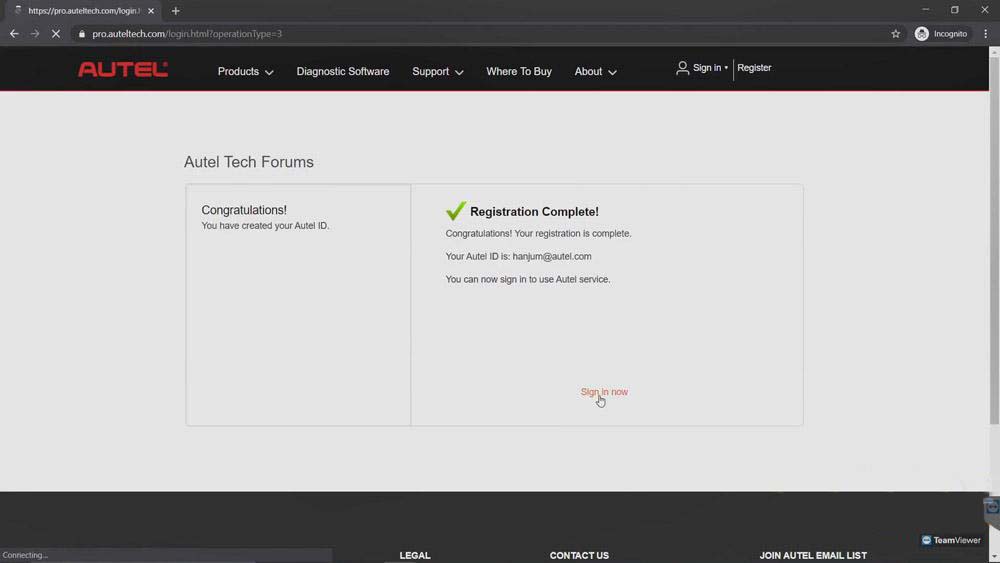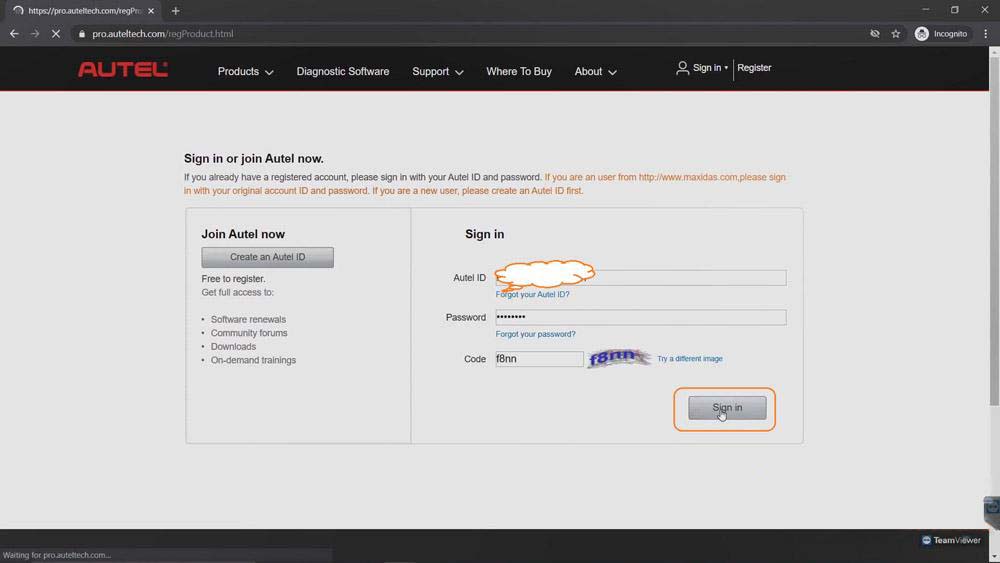 Part 2: How to register your Autel tool?
After you sign in, you'll need to register your Autel tool.
Serial Number: you can locate the serial number and "Register password" in your device when you power it up. Some tools you have to click on "Settings" and select the "About" app. On some of Autel smaller DIY products, the information could be found under my device.
Register password: is a six digit code, this code would only be used to register your product, it is not the password you created to login to your account.
After you've entered the serial number and register password, enter the code shown on the screen, then click "Submit".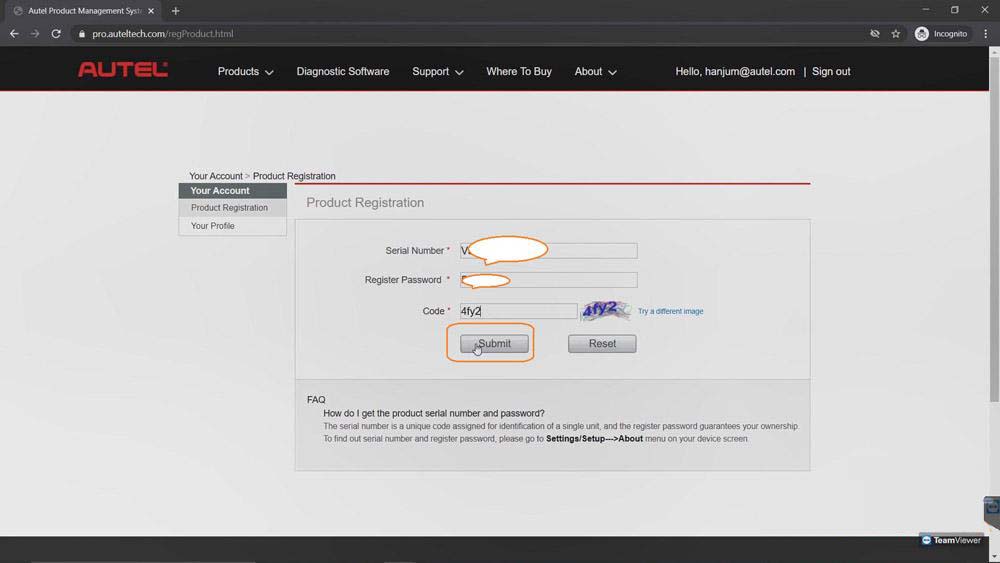 Good to know:
Now your Autel Account and tool have been successfully registered.
Now if you're already an Autel user and you already have an account prior when you sign in, click on "Product registration" on the left side of the pageand fill in the information required. Once again, please note the register password is a six digit code found inside your device's "About" or a tool information screen.
You can add as many Autel tools as they want to the same account, you do not have to create multiple accounts each time you get a new tool.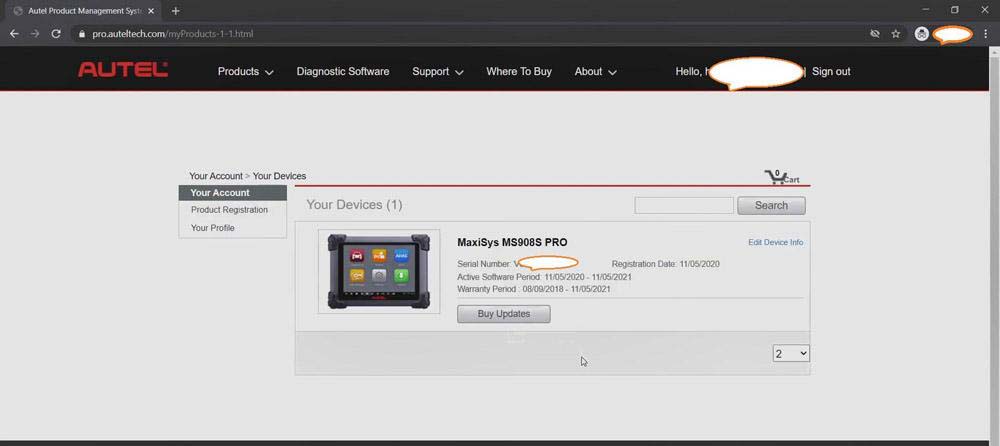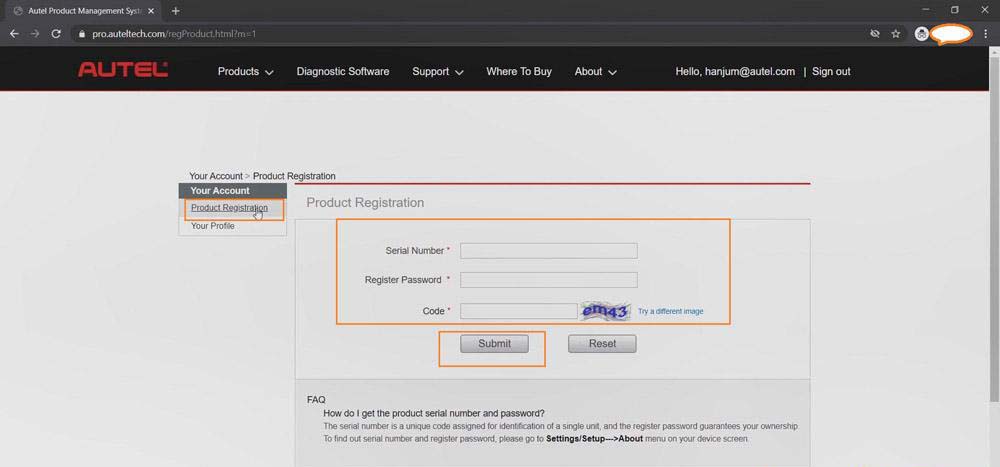 Alright! Hopefully this article was helpful to you all! Remember if you have any questions or concerns you can always contact at OBD2TOOL Tech support team, thank you for choosing Autel and have a great day.