The passage here explains the reasons for BMW Diagnostic Tool icom a (a2, a3), icom b, icom c and icom d for BMW diagnosis, coding and programming. And also, you will know what you should need for use in different repairing situations.
ICOM A (A2, A3) – OBD diagnostic supporting MOST, D-CAN and K-CAN protocols

ICOM A is a basic component.  Physically, on one hand, it supplies the interface that connects with car OBD II diagnosing interface; on the other hand, it can supply the interface that is self-adaptable intergraded into garage. As protocol converter, it is responsible for testing and data exchange in different controlling units, as well as signal processing through a high effective computer core. Electrical power pressure is supplied by vehicle interface. The lowest power pressure of Electrical operation of ICOM A is fixed to 8V. Only it exceeds the lowest value, can a stable function be guaranteed.
ICOM A vs ICOM A2 vs ICOM A3
Modified BMW ICOM A2 for vehicles with OBD access receives a significantly more powerful processor and more storage capacity. And robust aluminium case will help to avoid damage when using in harsh environments. It works better in cooling, runs faster and works more stable, not easier broken than older ICOM A.
ICOM A3 can program all units for all BMW series expect media system, and work more stable and has stronger compatibility than ICOM A2, A1.
ICOM B – diagnosis via MOST bus, and possess link to A-interface through USB connection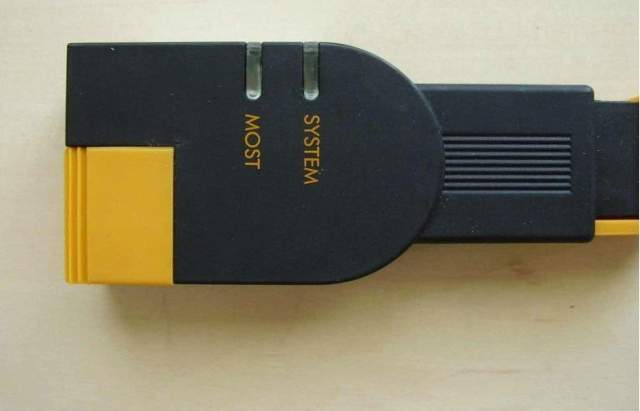 ICOM B for vehicles with optical MOST access will be equipped with a soft cover made of rubber instead of the former plastic cap, to protect the MOST connector
ICOM B is the external MOST interface of ICOM A, and it connect with ICOM A by a usual USB or that within supplying. Power is supplied by USB through ICOM A from OBD2TOOL.
Only when the power supplied to ICOM A lower to 8V, can electrical running of ICOM B be ready to connect with standard.
ICOM C–20-pin cable for previous types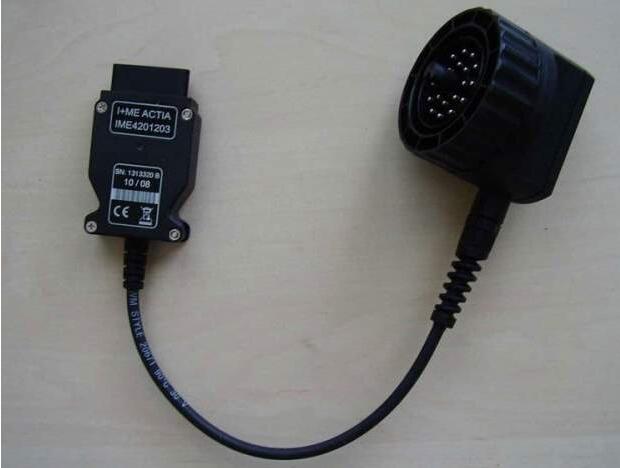 ICOM C for old series with a diagnostics socket will be additionally equipped with an approx. 20 cm long cable, which facilitates the connection of the ICOM A2 and makes storage in the engine compartment easier.
ICOM C in an intelligent interface converter, which makes OBD II compatible with BMW round plug. As a lengthened auxiliary module, it makes ICOM A connects with non-OBD II vehicle module. Power is supplied by round plug through KL30.
The lowest pressure of ICOM C electrical running regulated to 8v. Electrical pressure on KL30 is conveyed to OBD II through internal equipment, and then to ICOM A. Only when vehicle battery voltage ICOM C exceeds to the lowest limitation, can it guarantee the stable interactivity of the two equipments.
ICOM A2, ICOM B, ICOM C connection: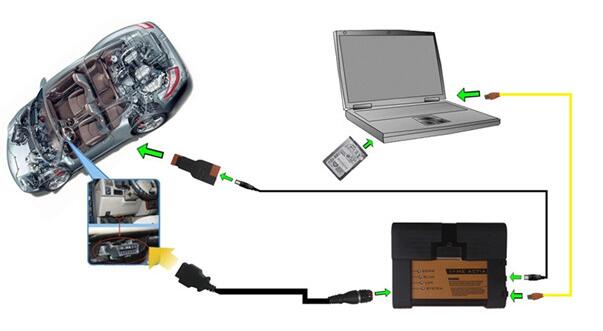 ICOM A B C and BMW E & F-series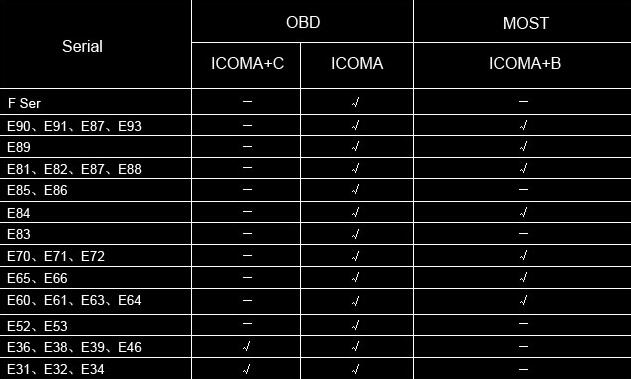 Save a lot for E and F series:
BMW E series: K+DCAN USB cable
BMW F series: ENET cable
ICOM D – for BMW motorcycles motobikes diagnostics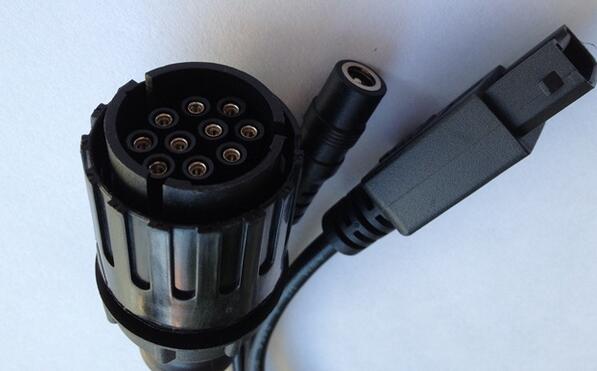 ICOM D is a 10-pin to 16-pin diagnostic cable for BMW motorcycles motobikes diagnostic and programming together with ICOM A2
It is the TOP 1 in the BMW motor diagnostics list, with the most powerful & stable function and the best reputation.
ICOM D connector location: