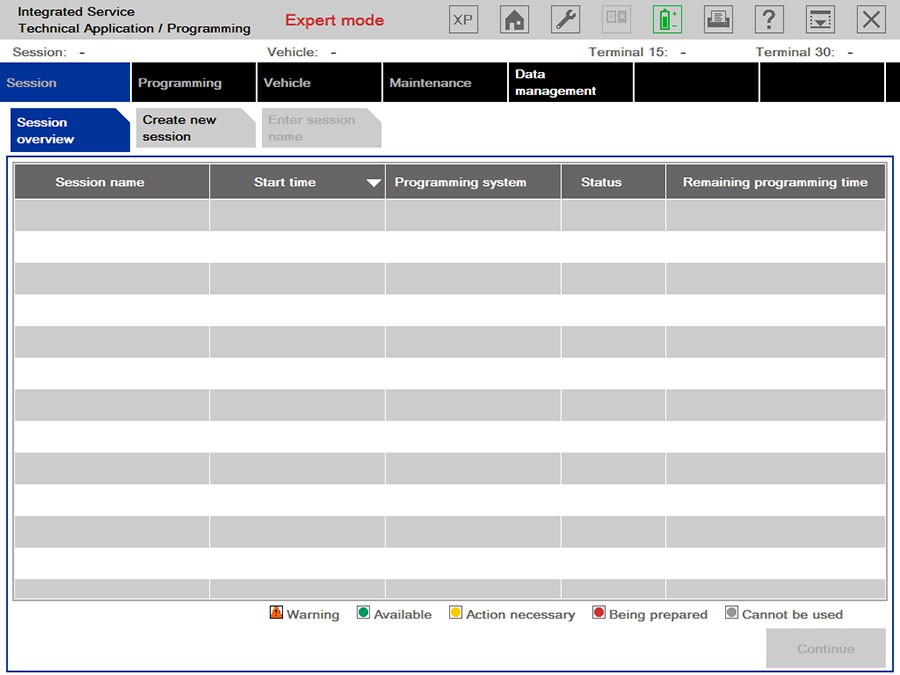 TOPICS:BMW ICOM A2BMW ICOM NEXTBMW INPAENET cable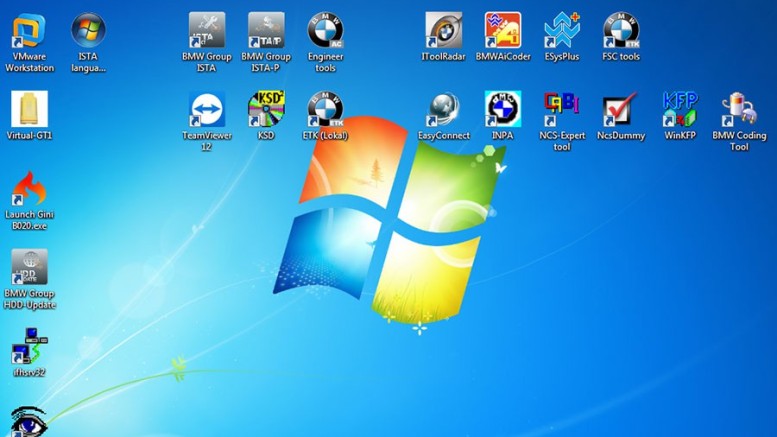 Posted By: OBD2TOOL October 27, 2017
09.2017 BMW ISTA software free download: tested 100% & works perfect
http://www.obd2tool.com/search-BMW+ICOM.html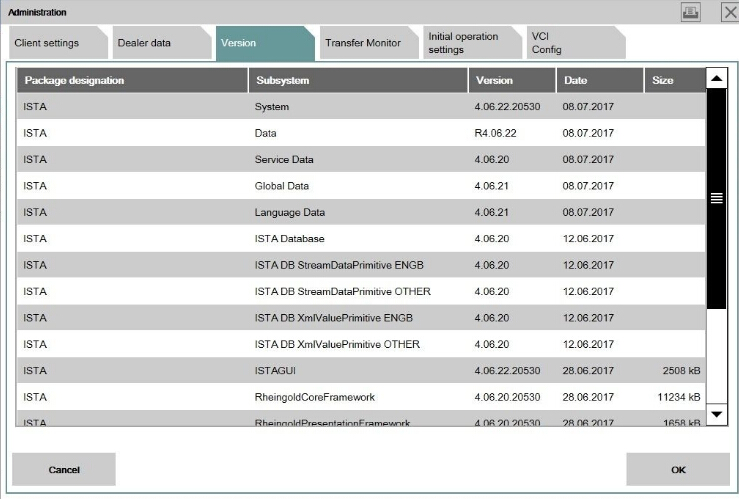 ISTA-D 4.06.31 ISTA-P 3.62.1.003
ISTA-D 4.06.31
ISTA-P 3.62.1.003
VIN: 2017.06.12
Not connected 9000 days remaining
BMW ETK: 2017.08
BMW KSD: 08.2017Multilanguage
BMW FSC Navigation Code Generator
BMWAiCoder for BMW Coding
INPA,
NCS EXPERT,
WinKFP,
E-Sys 3.27.1, e-sys plus 3.27.1
Tool32 61.5
BMW FSC code generator
Dr.gini B020 diagnostic software
ALL TESTED WITH BMW ICOM, BMW ICOM Next, ENET, PASSTHRU or K+DCAN: works great!!
So, which a BMW Diagnostic Tool cable you need: K+DCAN or ENET or ICOM A2/ ICOM Next?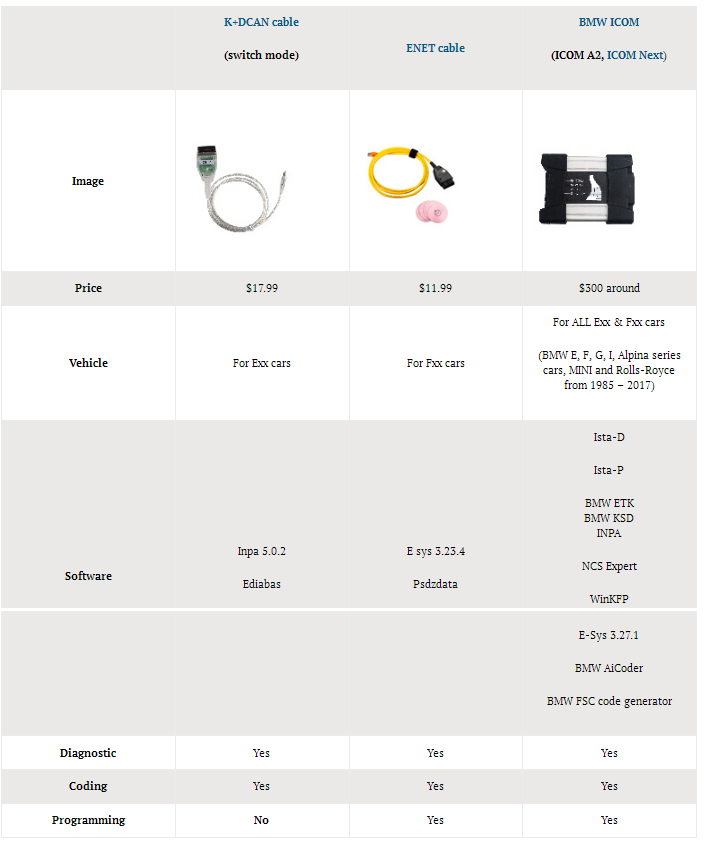 In summary,
It depends on your purpose (diagnostic or coding or programming) and model (Exx or Fxx or others).
For Coding, you need different Tools, NCS Expert / SP-Daten for E-Series and E-Sys / PSdZData for F-Series.
All Diagnosis and Coding can be done with cheap DCAN Cable for E-Series and cheap ENET Cable for F-Series.
For Programming (Flashing ECU's with new Firmware), then you need ISTA/P for for both E-Series and F-Series cars, or you can use WinKFP for E-Series and E-Sys for F-Series. For E-Series Programming, you will need an ICOM, but for F-Series Programming, you can use ENET Cable.
Again, 2017.9 BMW ICOM software above tested good with +DCAN or ENET or ICOM A2/ ICOM Next here. You can use it for diagnostic and programming with relief.
THE IMPORTANT NOTE: All links haven't tested by professionals. YOURSELF BUT NO ONE should take responsibility of what you'll try. Someone has installed it successfully, but not reported if it's working or not.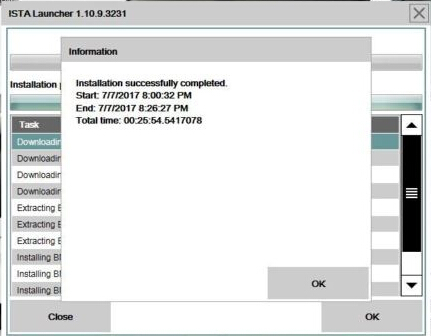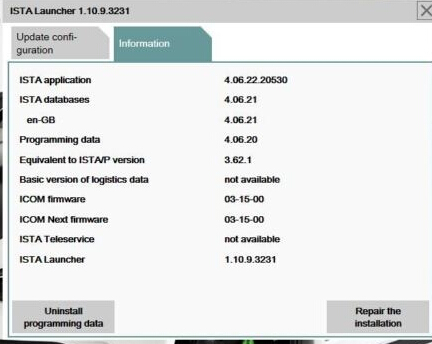 BMW ISTA 4.06.22 Standalone ISTA+ Update Info
Ultimate Ediabas/ISTA+ voltage control
Hardware check disabled -can use the program on the slower laptops.
ISTA contains all the functions required for programming vehicles of the F, G and I series and for Motorrad models with vehicle electrical system 2020 (BN2020).
Language: ENG, GER, FR, RU, OTHER
With Technical Information (TIS) and Wiring Diagram (WDS).
Ediabas and all necessary tools included.
Included components (32-Bit & 64-Bit)
Included : ISTA User Manual EN,DE, IT,PL,RU,TR,CZ,ES,FR,JP,KR,NL,SE
NET Framework 4.6 + Updates
Java Runtime Environment 8
DirectX 9.0c Extra files
General runtime files
Microsoft Visual C++ Runtimes (v2005 – v2015)
Microsoft Visual J# 2.0 SE
Microsoft Silverlight 5
Adobe Flash Player (Opera, FireFox, Internet Explorer)
Shockwave Player 12 (Internet Explorer Plugin
EDIABAS
Suitable for BMW Motorcycle
BMW ISPI ICOM-FW 03-15-00
BMW ISPI ICOM-Next-FW 03-15-00
BMW ISTA 4.06.22 Operating system
Windows 7 (32-bit or 64-bit)
Windows 8 (32-bit or 64-bit)
Windows 8.1 (32-bit or 64-bit)
Windows 10 (32-bit or 64-bit)
BMW ISTA 4.06.22 Hardware requirements
Processor (CPU): Intel Pentium 2.0 GHz, Core Duo 2.0 GHz or better
Memory (RAM): 3 GB or more
Hard drive (HDD): 22 GB free space on disk
Have fun!