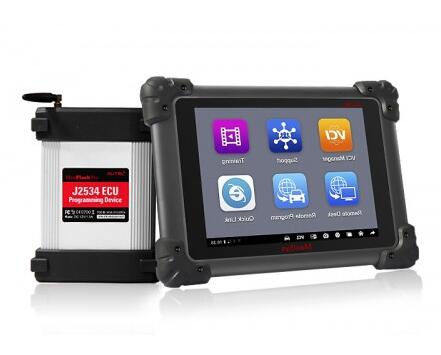 As it's clear from the name, it's a PRO Version of the tool. If you are a novice or a single car owner then it's not wise pouring your money into this diagnostic system device. And Autel Maxisys Pro, like all other Maxisys it is a high priced diag scanner. Moreover, it was not designed for the individual in mind but to assist the professional automobile repair shops and mechanics.
On the other hand, if you want to close down the deals faster yet reliable you must not miss this device. The performance of this device equals to that of a small team. I give it 100 out of 100. So if you are running a car shop and can afford the price of autel maxisys pro ms908p, you should add it to your toolkit. It's a value for money piece of equipment.
Should You Buy It Then
Well, No doubt, Autel Scanner Maxisys Pro MS908P is equipped with such an advanced features that no other tool can replace it's worth. It is an all-rounder tool that is designed to perform multiple tasks like coding, live data displaying, actuation tests, adaptations and many more.
Yet, it is not suitable for everyone. It is designed for the heavy usages and to perform some of the most complicated engine diagnostics. Thus, it is suitable for professionals only. If you are in a car repairing business, I recommend grabbing this tool. Moreover, the after sales services of the company ensures complete customer satisfaction.
In my review, I could not found any current vehicle that the device is not compatible with and the company's regular updates ensures that it will be compatible with newly launched vehicles as well. So what are you waiting for? Just make an order and double your business.