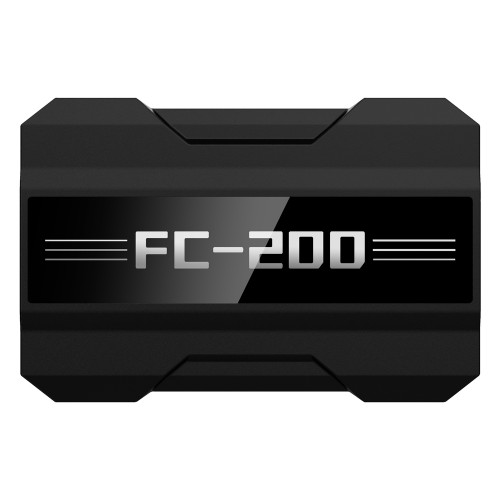 CGDI FC200 professional ECU programmer is designed for ECU/ EGS clones, which supports data processing, ISN read and write, disassembly matching, VIN modification, and DTC shielding, etc.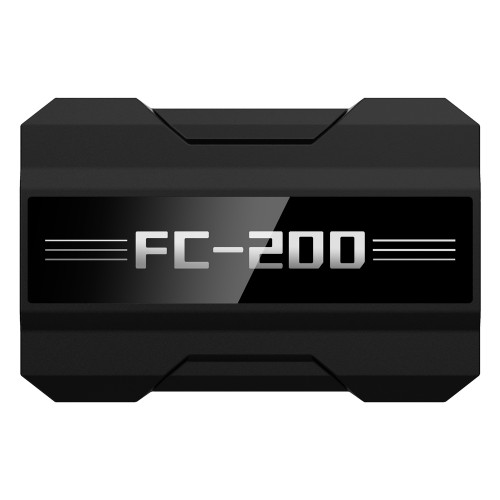 This article will share the use tips on Device Search Function, Data Backup & Restore when using CGDI FC200 ECU Programmer.
Part 1. Use tips on Device search function
(1)ECU search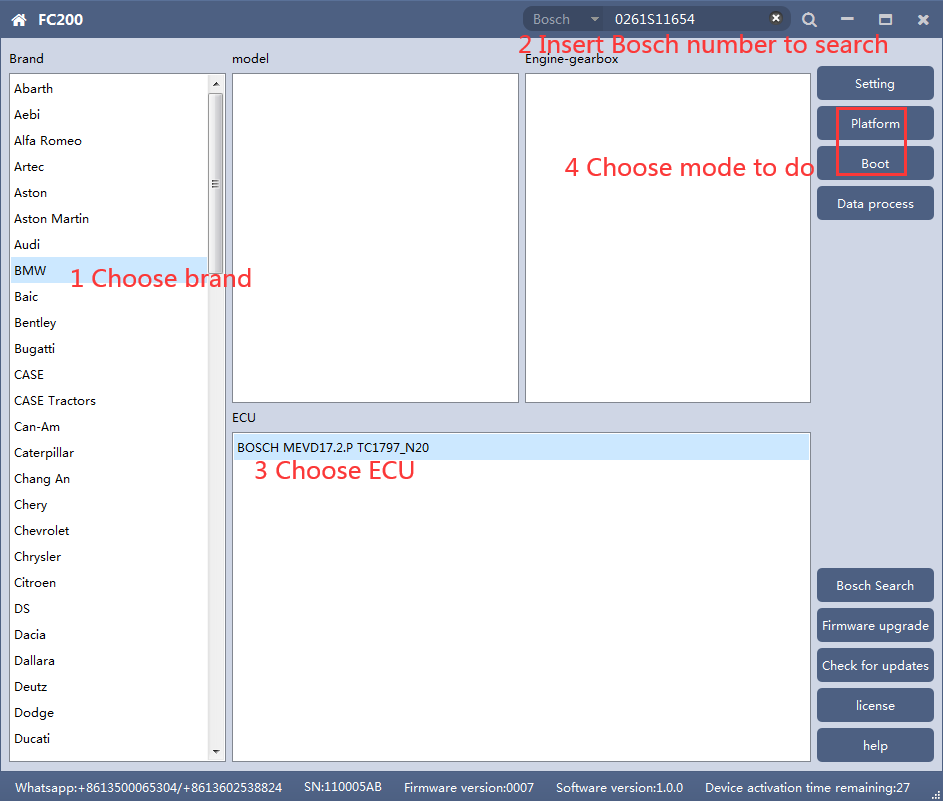 (2)Bosch number search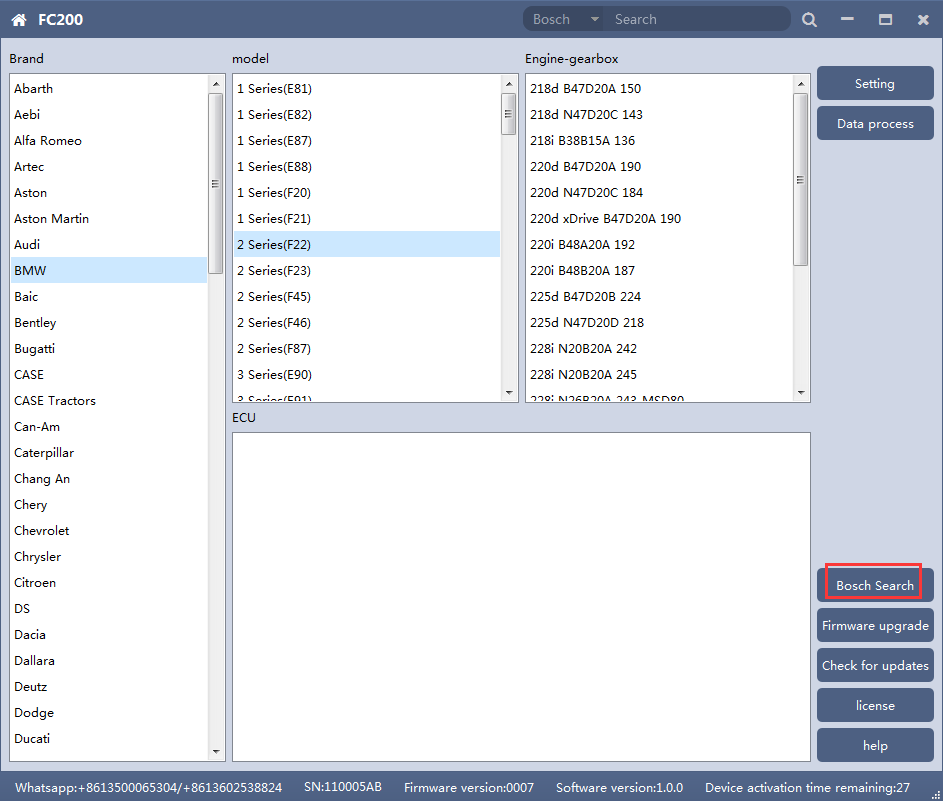 (3)Bosch number query (click "Bosch search")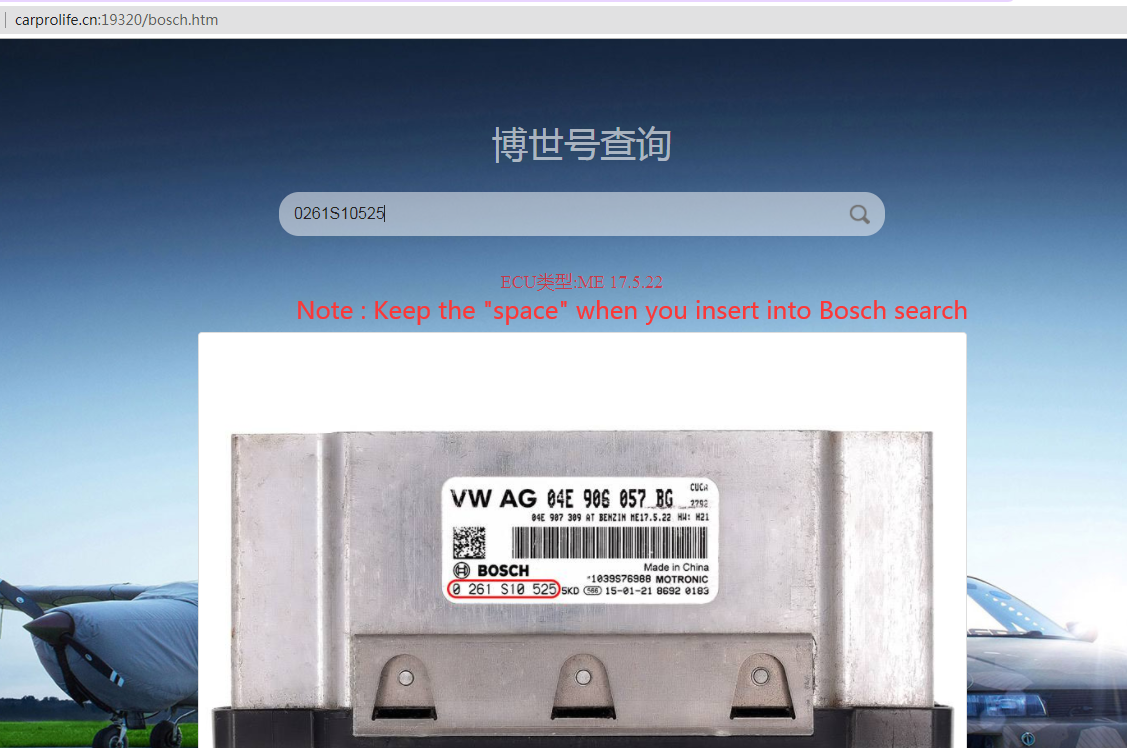 Part 2. Use tips on Data Backup
Click "Backup Data" to back up the ECU data. After reading, please save the data for subsequent use.
Note: This operation needs to be connected to the network. Please ensure that the network is normal during use.
Part 3. Use tips on Data Restore
Click "Restore Data" to write the ECU data. Before writing, please make sure the data is backed up. The restored data will overwrite the current ECU data. The data can be the data of the current ECU or other ECU of the same type.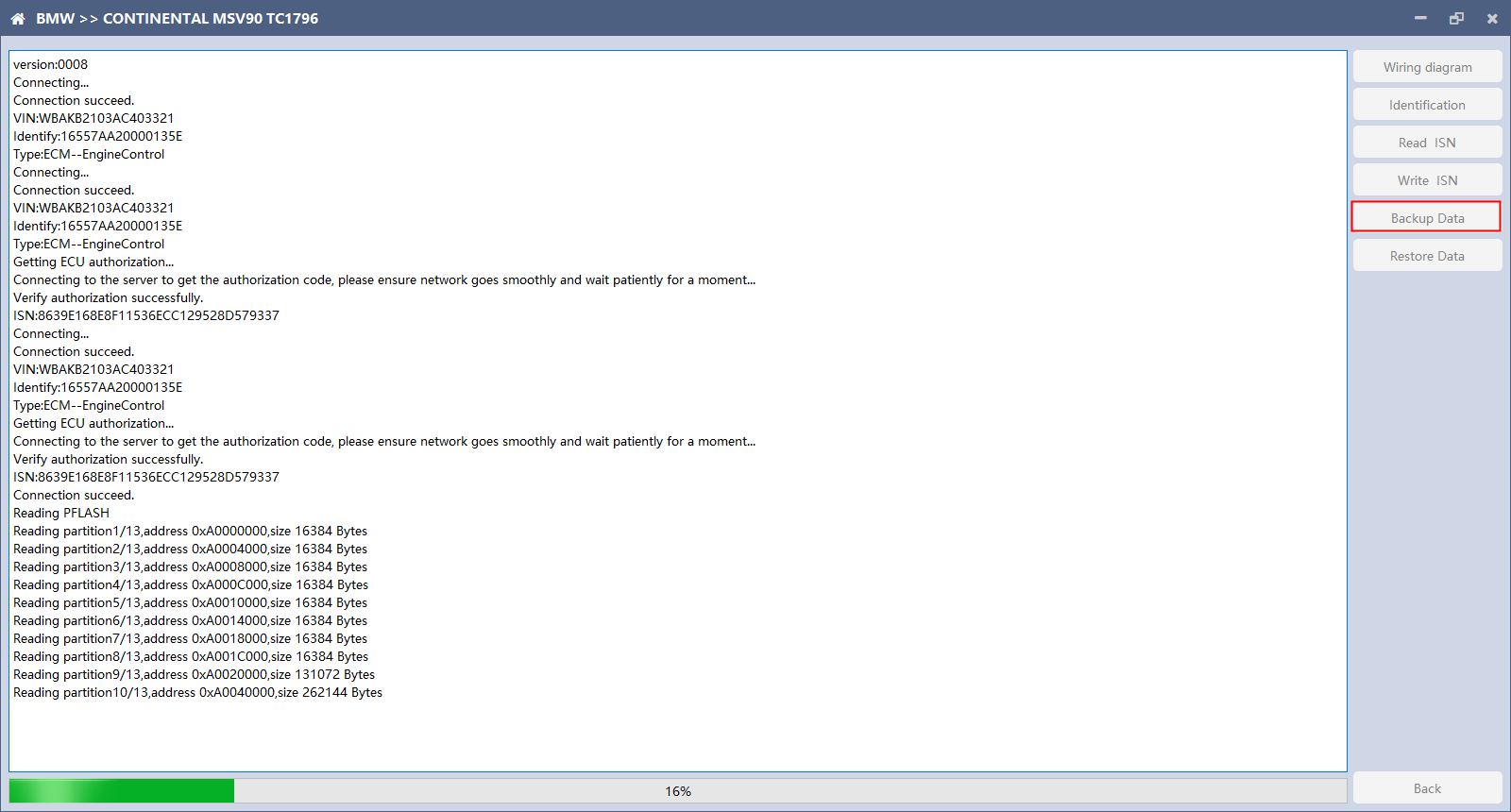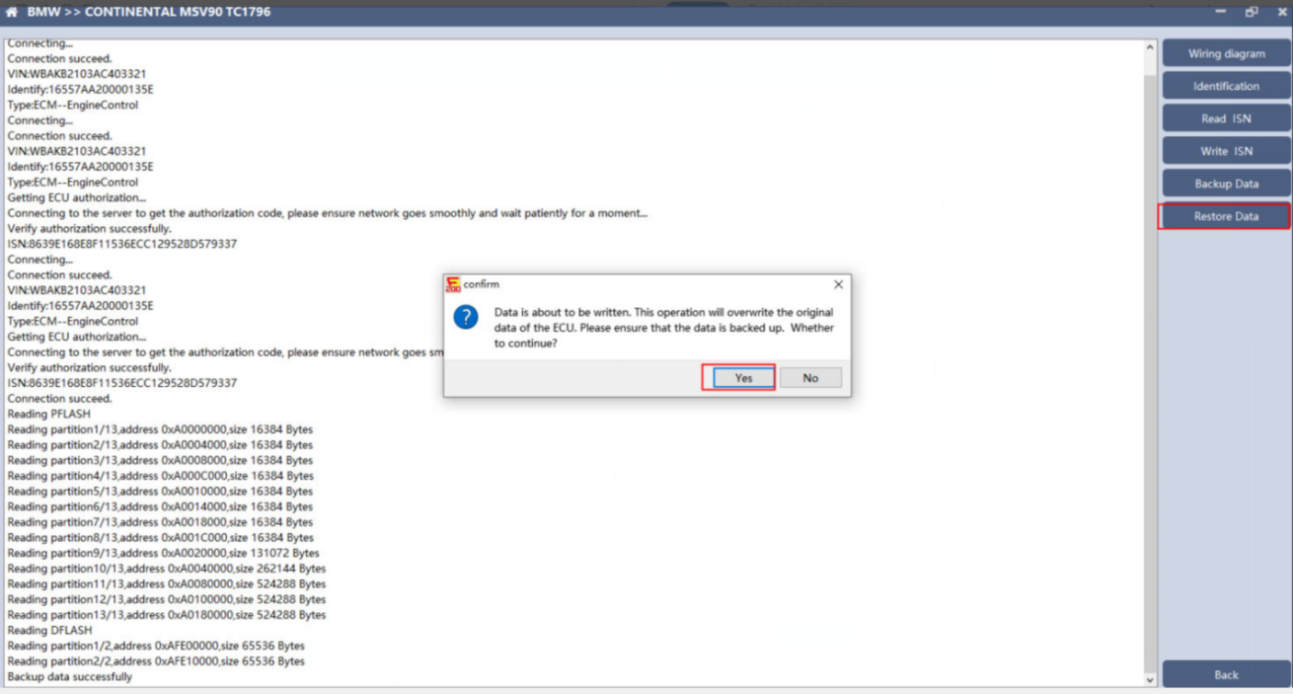 Please have your attention here:
During the process of data recovery, it is strictly forbidden to disconnect the device power or disconnect the device, otherwise it may cause damage to the ECU; if the software is unexpectedly shut down or the computer is shut down or crashed unexpectedly during the process of data recovery, please do not disconnect the device power or device Connect for 15 minutes, and the device can complete data recovery independently.
That's all. Thank you for sharing your time with us!