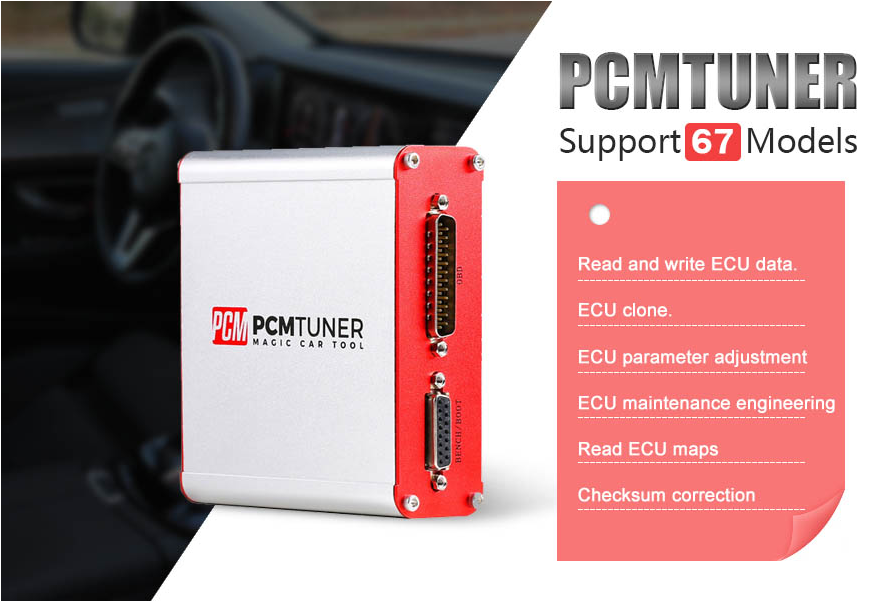 PCMtuner is 2022 new released ECU Programmer which is with 67 Modules read and write ECU data through OBD, BENCH, and BOOT modes. performs a complete backup of ECU data, easy ECUs clones, and  power upgrades. PCMtuner is a customized read-write device specially used for vehicle engine control system (ECU) and transmission control system (TCU). With PCMtunner system softwae,It can support OBO (bus reading and writing), BENCH (read and write wittxxjt opening ECU or TCU box ), BOOT (read and write with open mode). It can read and write the current most models on the market, covering European airs, Japanese cars, some American cars, Chinese cars, supporting some Volkswagen Audi gearboxes, and models equipped with delphi control systems.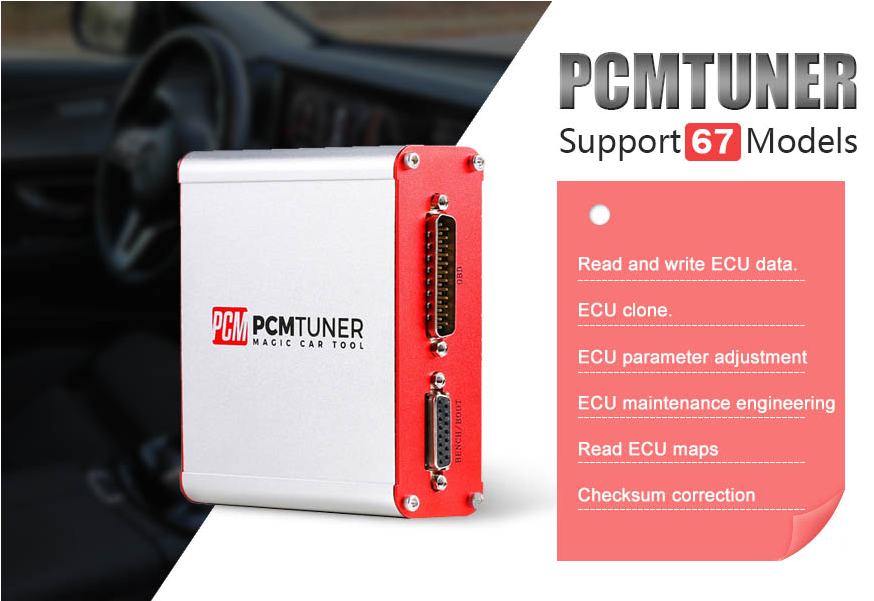 Works on Bosch ECUs, Magneti Marelli, Continetial or Siemens
Supports virtual reading-online access to VR files
Cannot do BMW ECUs (EDC17xx etc)
Cannot read BMW ISN, change ISN & VIN
Though PCMtuner 1.21 has its own tuner account for dpf,egr, adblue off and remap, but they're paid items.
PCMtuner ECU Programmer supplies VR files for all legal users, we also have a helpdesk for them. Moreover, we can offer you a platform to work with our high-level tuners, from whom you may learn a lot.
If you want to your car run fast like sport car, you can use PCMtuner to adjust. The PCMtuner will save more and money to let you own sport car speed.
If you want to learn more about the PCMtuner diagnostic tool.pls check: https://www.obd2tool.com/goods-10532-PCMtuner-ECU-Chip-Tuning-Tool.html