Problem
SVCI J2534 soware suddenly comes up a warning during the period of use. It is said: "Unregistered software. Expired date: 2019.7.12".
What's the matter? Please help me.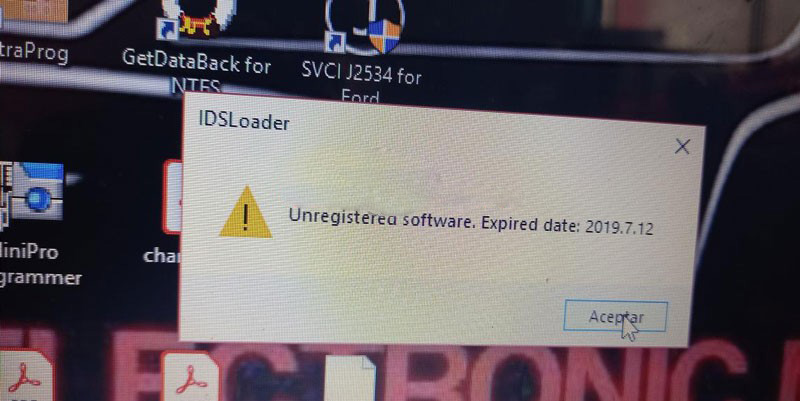 Solution
The reason for this issue is because of the software version. Please download and install the latest software below.
SVCI J2534 ford V1.2.3.1
https://mega.nz/file/arQXDKCC#J-XdV-kJGbNKeNCZzX83VApjhh-CTLdUFtnl54WulvQ
IDS 123
https://mega.nz/file/ruYj3IIY#7vcjp7c_DnRB5tMS1MJJQoo5L5xY32JufSk9Q8VawJM
SVCI J2534 VCI V1.0.0.0
https://mega.nz/#!anBG3CZa!SyersJzW3BA_FLFuBBK-hFU2JwGNvuPuWhxrT6QZWsk
Updates
Thanks to the engineer, the expired problem was solved!