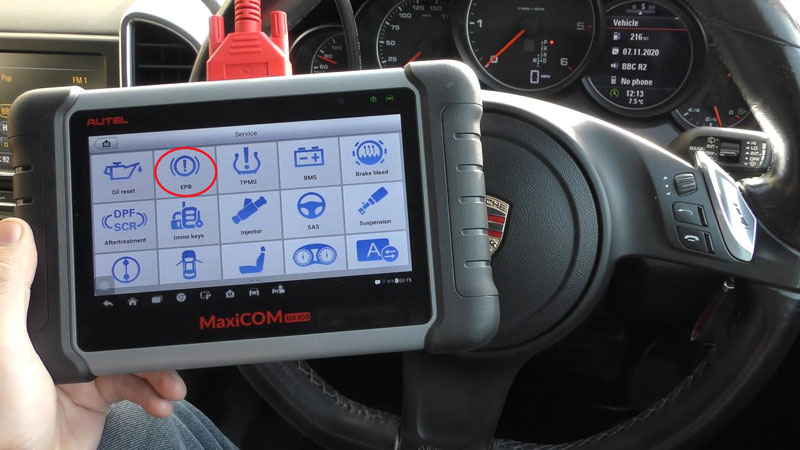 How to use Autel MaxiCOM MK808 to do electronic parking brake(EPB) calibration for a Porsche Cayenne 92A 2011-2017? It is really simple and easy process, following I'll show you.
Plug Autel MK808 connector into OBD2 port, press
Service >> EPB >> Porsche >> Manual selection >> 92A – Cayenne (2011-2017) >> Hot functions >> Electric parking brake
Now we have a message "electric parking brake in service mode" on dashboard here.
We can go to "Grinding-in", "Calibration" or "Check basic setting of parking brake" separately, but I'll select "Replace brake pads(operation guide)" to show the whole process in order.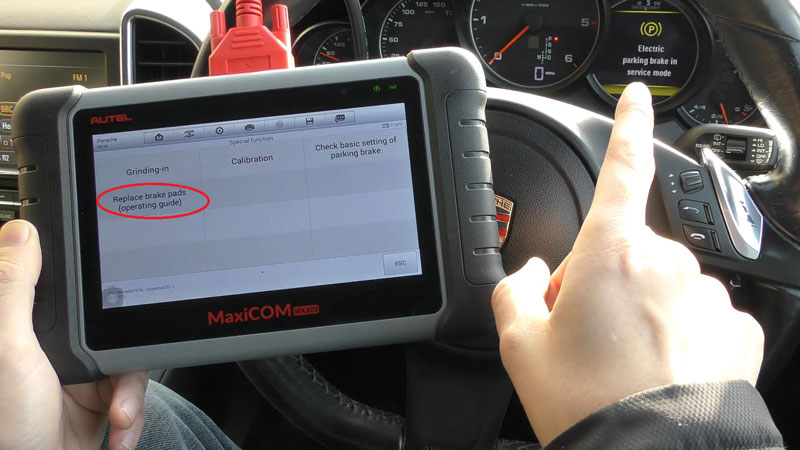 Just follow the instructions to press command.
It will bring you to complete all operations:
Replace brake pads(operating guide) >> OK >> OK >> OK >> OK >> Continue >> Exit >> OK >> No >> Continue >> Start >> Continue >> Continue >> Continue >> Start
Calibration running, please wait…
Calibration completed, press "Continue" to finish.
All done!
This is the guide on doing Porsche Cayenne 92A electronic parking brake with Autel Scanner MK808 Scan Tool. It makes EPB calibration much easier. Simply follow the instructions step by step, all can be done!