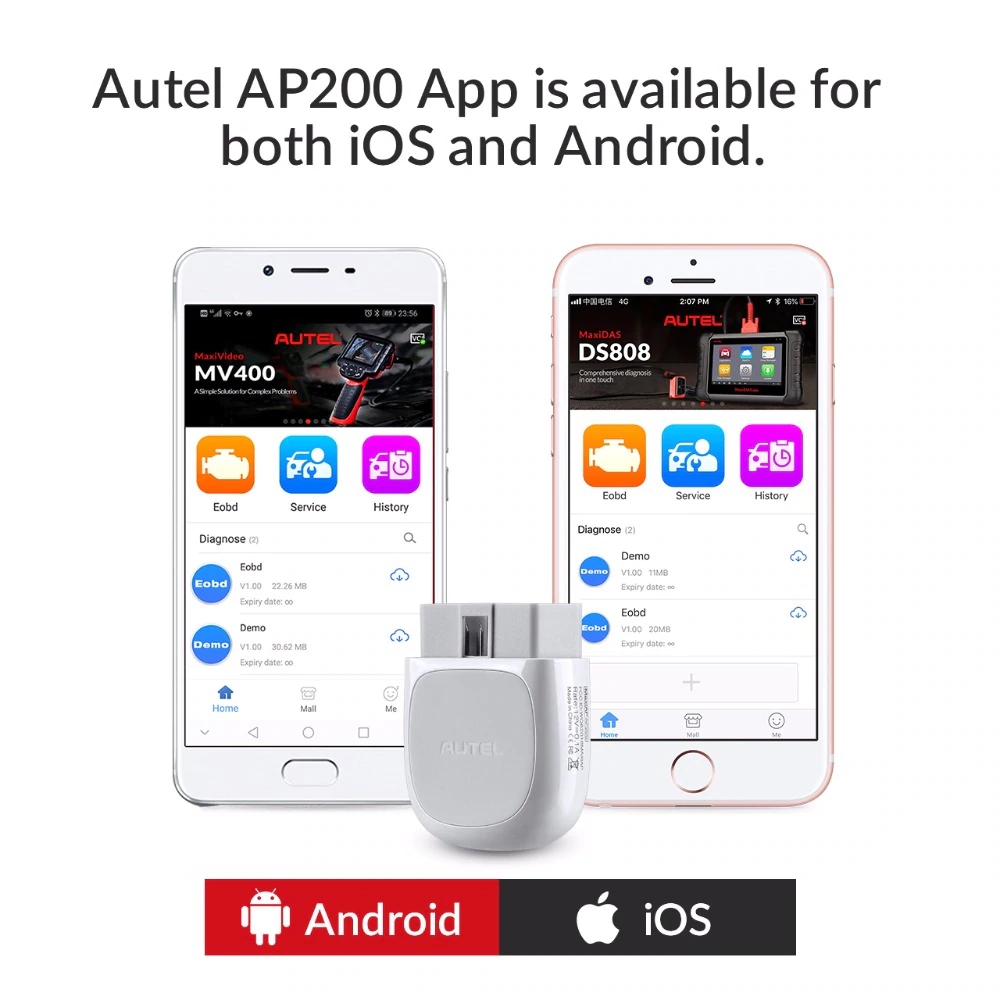 Tell you a small magic scanner: Autel MaxiAP AP200. It is the perfect Do-It-Yourself tool for customers looking for quick and easy diagnostic functions of all systems.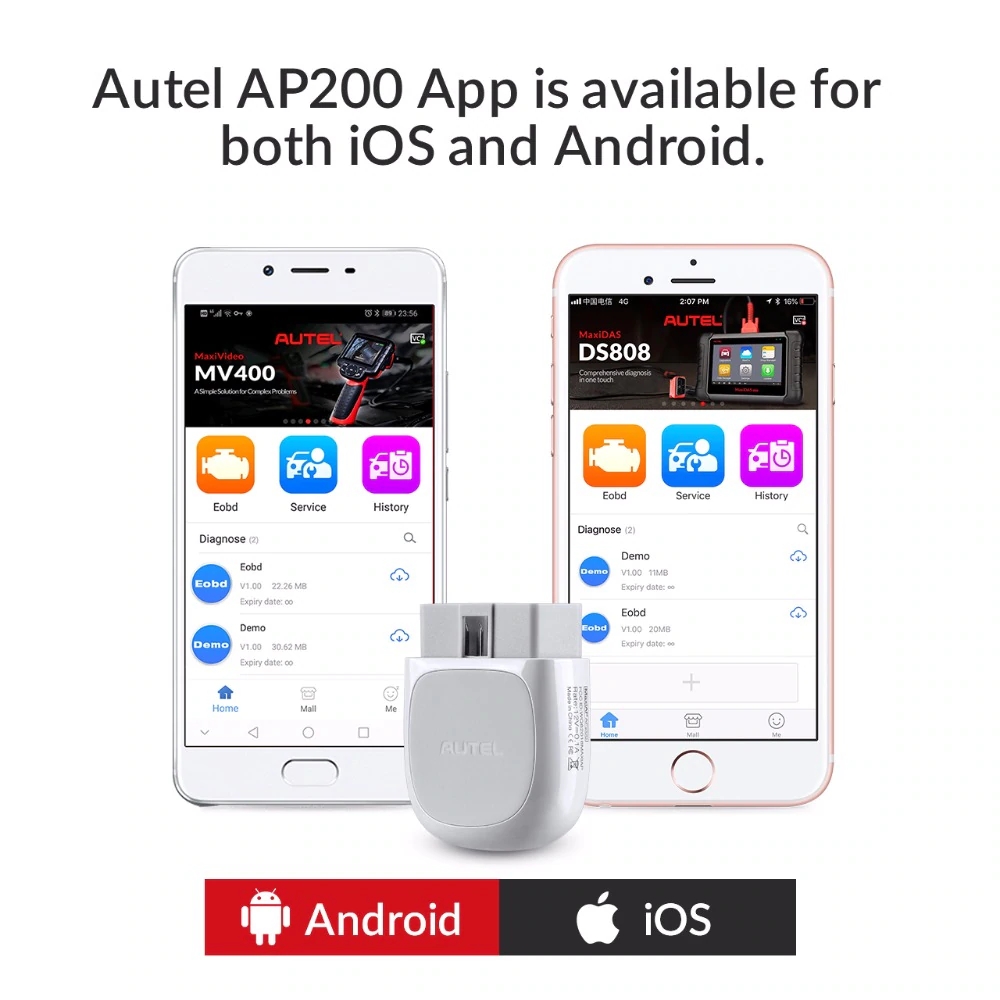 Review 1: Work great
Works great! I bought it for my friend, and he likes it very much. He told me that he was attracted by its dynamic display. It's fortunate to buy this at such a reasonable price, after all, most car diagnostic tools with full systems diagnoses and various service functions have a high price. Once he got the Bluetooth scanner connected to his android tablet, he got quick access to boundless options and information, which can be saved as PDF files and be reviewed.
It has TPMS, BMS function and etc. You can use BMS to clear the fault messages of the original battery to re-adapt the replaced battery which is helpful for me.
It comes with an AP200 which can work perfectly with the Bluetooth device. he never needs to worry about the problems related to the compatibility.
This Autel scanner also supports up to 19 specific functions, including oil reset, DPF, EPE, and etc, it really worth to buy one.
Review 2: Found out what was causing the error light on truck
I bought this for my dad to use on his 2007 Chevy Silverado. He's had the check tire lights on for years now. I remember him saying he took it to the shop soon after they came on and was quoted something ridiculous to get the sensor replaced as there wasn't anything actually wrong with the tires themselves. Plugged in the OBD2 scanner and it found the error right away and he was able to reset the light so that was pretty cool to watch. Gonna miss that little yellow light ??
The app took a bit to get set up, but once it was all said and done it was really easy to run through the process of scanning the truck and resetting the codes.
Review 3: Program Honda keys and so much more
I was very skeptical if a $60 device could actually do what a $500 to $800 code scanner could do. I purchased it to program keys to a new ECU on a 2002 Honda Civic. It was a bit confusing to set up at first, but once I paid the $15 fee for a Honda, it worked perfectly. Sure beats paying $140 to have a dealer spend 10 minutes to program keys. It does so much for $50. The only downside is the $15 per year per vehicle make. But if you only own Hondas, that works well. Bummer I own a BMW, Toyota, Isuzu, Mazda, Subaru, and Honda. That's $90 a year for all of them.
Review 4: ?Multifunctional obd2 scanner
In comparison with other Bluetooth code readers, this AP200 provides me with a more comprehensive range of features. A number of reset services are supported, which include Oil reset, EPB reset, BMS reset, etc.
Review 5: Good scanner and Worth to buy
It's a Bluetooth scanner to smartphone. Considering, it keeps the ability of the scan tool and is pretty impressive. You scan the QR code on side to download the software. OBD2 software is free for a vehicle. If you are just doing a couple of vehicles, it's pretty reasonable because you just need to pay for the software user's permission for the other vehicle.
After setting this scanner up, it's light will turn into blue once it connects to the Bluetooth in your smartphone.
There is automatic selection for selecting diagnostic type which can help you scan your vehicle very fast. Turn the key on and choose a diagnostic type, it is easy to use. After confirming vehicle profile and clicking the yes button, the scan tool will establish vehicle communication. You can click auto scan bottom on diagnostic menu and this scanner will start to scan your vehicle. It will scan your powertrain, anti-lock brake system tire pressure monitor and ect..
This AP200 also supports live data, like ATC, live data, engine live data and transmission live data. You can click engine speed in engine data part and then click graft, just click back, the graft will be shown under the engine speed.
Generally speaking, it works fairly fast and worth to buy.