When run 09.2017 MB Star C4 Xentry or other previous versions, the error show "No more updates can be installed on the diagnostic system.".
What's the solution? Check below quick fix method!
Mercedes Xentry error when Mercedes MED177 M278 engine for E550 4matic 2012
Xentry error message
The following functions are not available:
Initial setup
SCN coding
Control unit update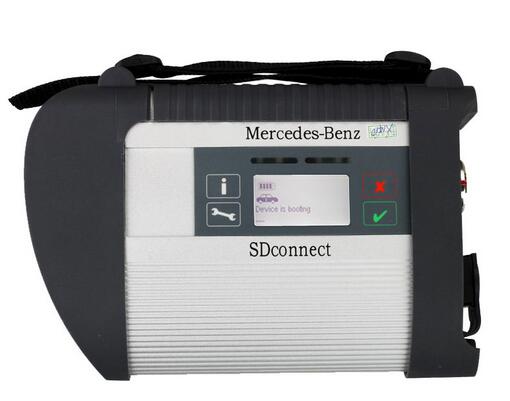 Same error also show when Xentry program Mercedes 7G tronic transmission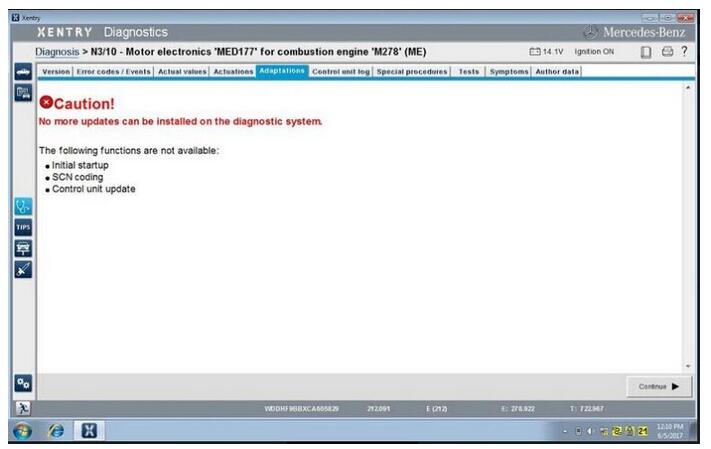 Quick fix method for MB Xentry error "No more updates"
(Tested and given by engineers)
Just download this new Kontexte file and replace the old one
https://mega.nz/#!wh5AxKqJ!VanGy5sXsiaiFG5AXZmJlTLrgXsByBuPDcsdMzIVwR8
The Kontexte file location should be:
C:\Program Files(x86)\ Mercedes-Benz \ Xentry \ Kontexte
And things done!
Now you can run Xenrty software and start again.
Some useful information about MB STAR Diagnostic Tools:
2017.9 MB SD C4 software SSD WIN7
2017.9 MB SD C4 software HDD WIN7
100% tested working stable with SD C4 Connect!