The Autel MD808 Pro Scan Tool can access all available modules for the best diagnosis operations, according to the company. The MD808Pro offers oil service reset, battery registration and reset, parking brake pad relearn, steering angle sensor relearn and diesel particulate filter regeneration functions. This 4″ handheld device provides global OBD-II coverage for U.S. domestic, Asian and European makes and models.
Application
The Auto Scanner Tool Autel MD808 Pro Scan Tool is a handheld scanner that will perform most common service functions. It can be used for tire shops, brake shops, alignment, quick lube applications — anywhere there is a quick service or dedicated service bays.
Origin
Autel combined the most popular features of the company's MaxiCheck Pro and their MD802 into a new handheld platform that offers shops and technicians more value for their money.
Selling points
1.This scanner is cost effective and offers OBD-II Global, service functions and all module scan capabilities.
2.It is quick and easy for technicians and car dealers to use.
3.The scanner is tri-lingual with a full color display.
Features and benefits
1.Allows access to datastream in all modules, and will read and clear codes in them as well.
2.Will allow service technicians to perform most common service functions without the need for an expensive full diagnostic tool.
3.Will perform functions including oil light resets, electronic brake caliper release, steering angle sensor resets, diesel particulate filter regens and battery maintenance resets.
The MD808 Pro supports all OBD-II protocols and 10 test modes including freeze frame, enhanced Mode 6, vehicle info, I/M readiness, on-board monitor and component tests.
Manufacturing specs
1.4″ handheld device.
2.16GB of memory.
3.A 480 x 840 color display.
4.includes free updates for the life of the tool.
Storage and display
The MD808 Pro comes in a  blow molded case.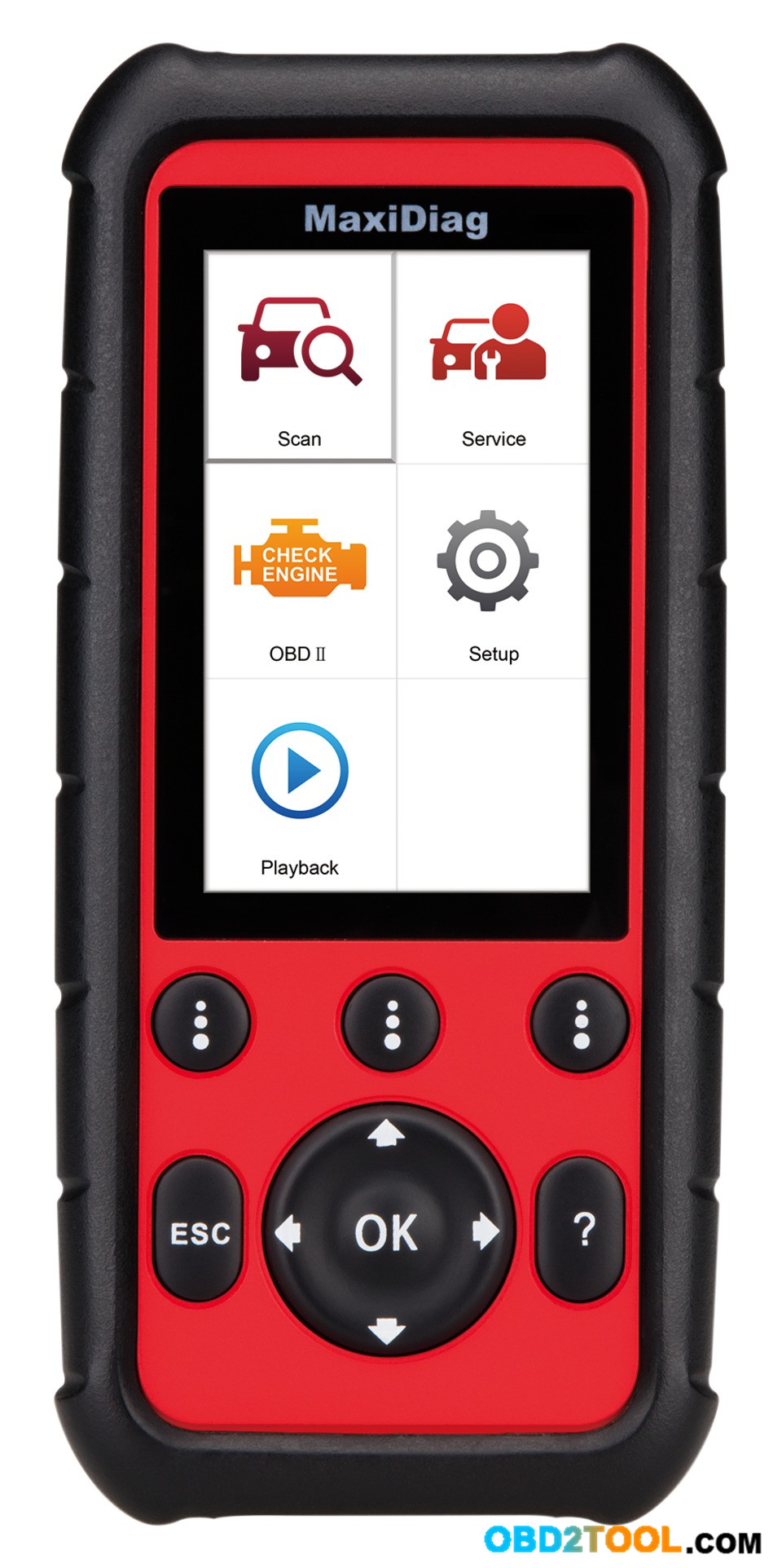 $299
For more information