MB SD Connect C4 C5,MB STAR C6 comes with newest version 2020.06 software,can support wireless,offline programming and online programming(You must have an account online).
Below blog shows how to perform service reset with MB SD Connect Compact 4/C5/C6 on Benz W204: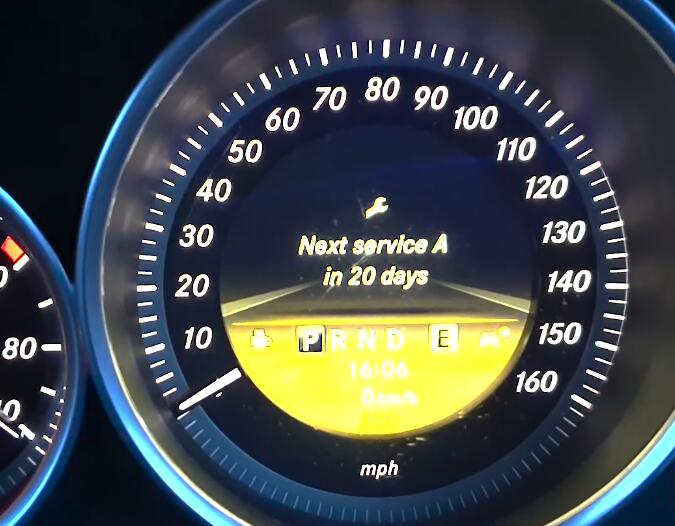 Procedures:
Connect Xentry interface(C4,C5,C6) to obd port,then run software.
After vehicle identification,select "Diagnosis" option at left side menu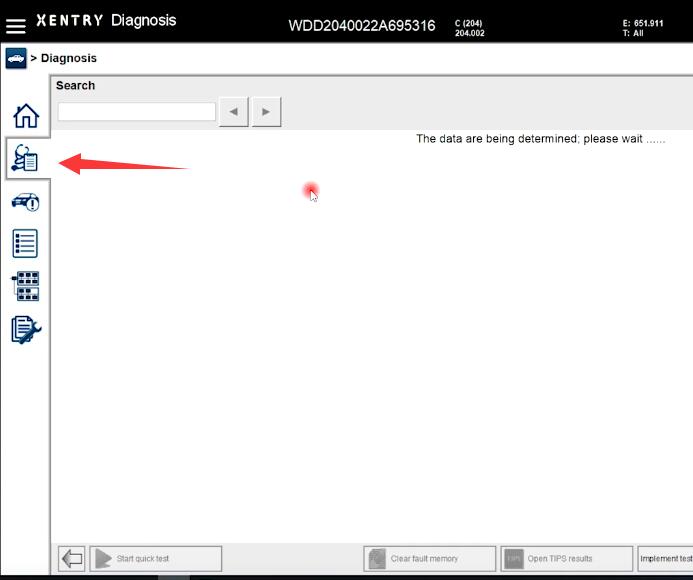 Then select "Instrument cluster(IC)" and click "Continue" button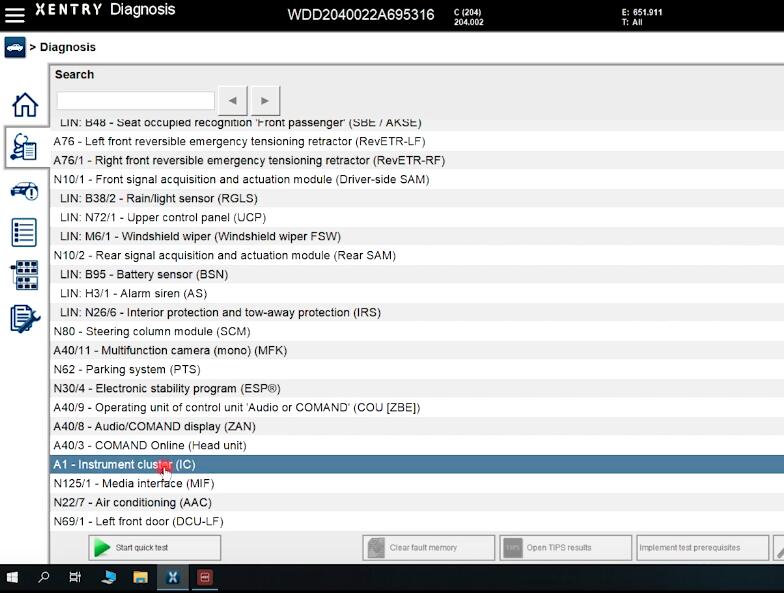 Select "Actuations"
Click "Maintenance"–>"Confirmation of general maintenance"
Then click "Setting" icon marked 4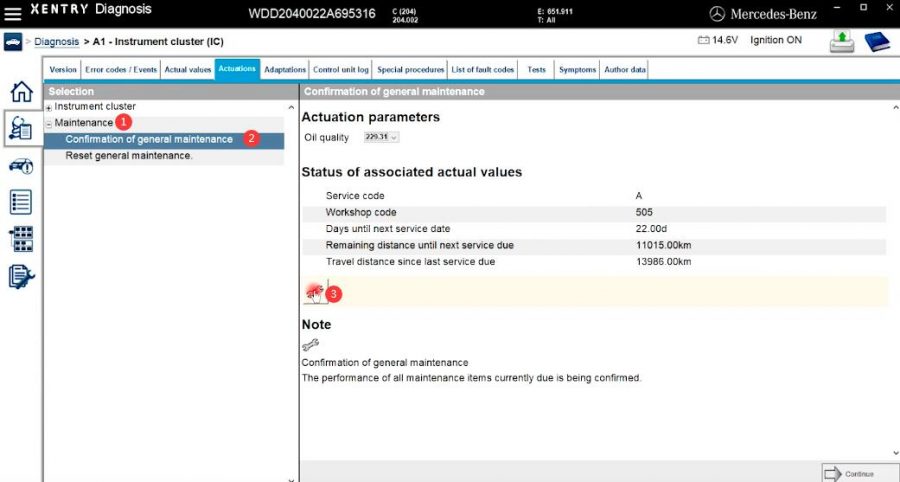 Summary for service booklet
After confirmation of generate maintenance some actual values are no longer available
Click "Continue" button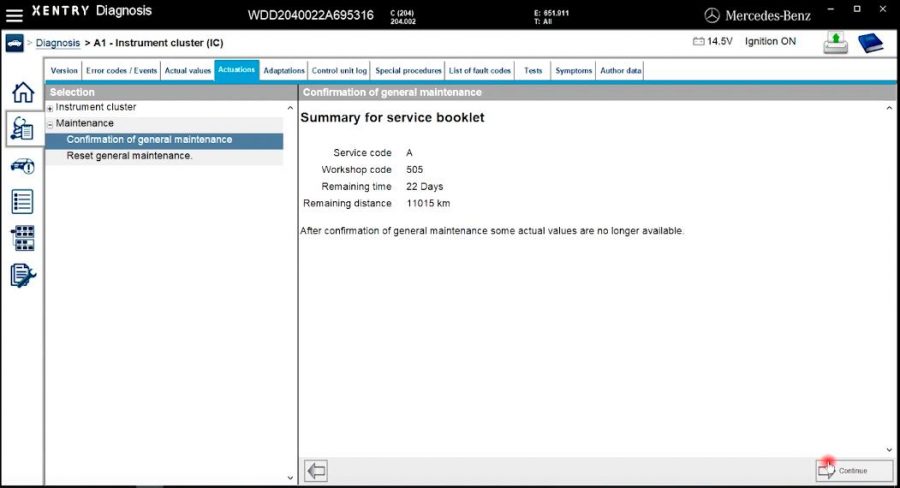 Now new status show
The service has been reset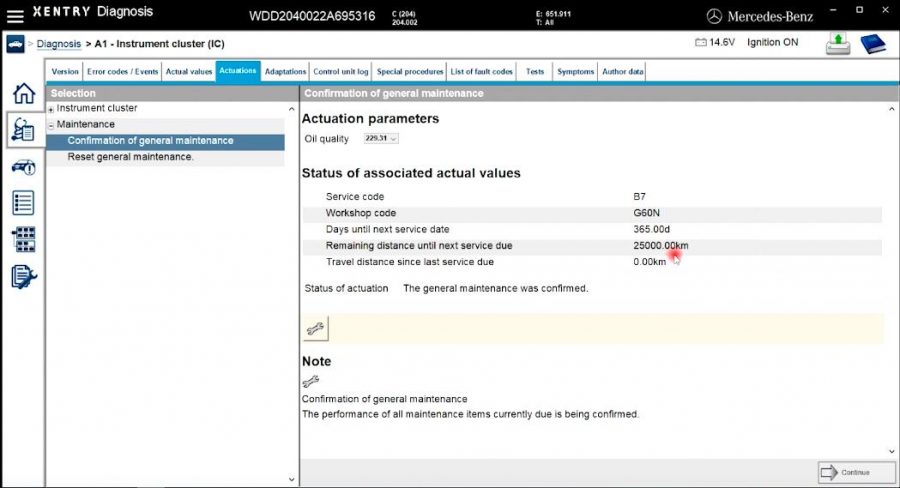 Done!