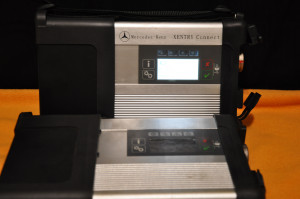 I have been meaning to do this comparison for some time now but work has been relentless, so lets start from the top.
The real SD Connect C5 casing is made from real aluminium not a plastic composite made to look like metal, in the photo you can see the shine the fake one has its very easy to spot the difference.
lots of blanked off vents, no fan or hdd/SSD with Xentry software, no usb ports,
Click on images to enlarge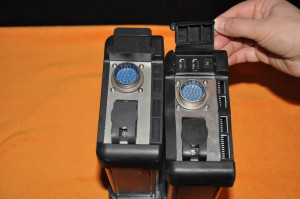 no internal batteries and the charging dock is missing on the fake one replaced with Eprom holes to use a a battery pack to do firmware updates.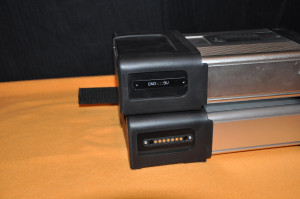 The fake SD connect C5 has a SD Connect C4 board inside it and its ill fitting and incomplete so this detracts from the function and makes it a bad multiplexer.
The real SD connect C5 has built in batteries so can be booted without connecting to a car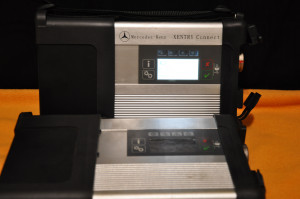 as well as the 2 USB ports and charging port that the Panasonic charger will fit into and charge it is a superior product in every sense of the word
the function is also improved since the SD connect will be able to do diagnosis using the latest DOIP protocol
this protocol is currently used in the W222 and the W205 command system diagnoses but we are guessing the use of it will be wider and more prevalent as more cars are connected to the internet of things.
The software on the real SD connect Tablet is Xentry connect and Xentry configurator no SD media no Vediamo or Finder or Parts list
We at Pro Auto Diagnostics pride ourselves on informing our clients of all the facts, it is our opinion that unless you are dealing with the very latest MB cars and have an advanced fully qualified tech then maybe the real star SD connect C5 system is not what you need.
call us today for free no obligation consultation