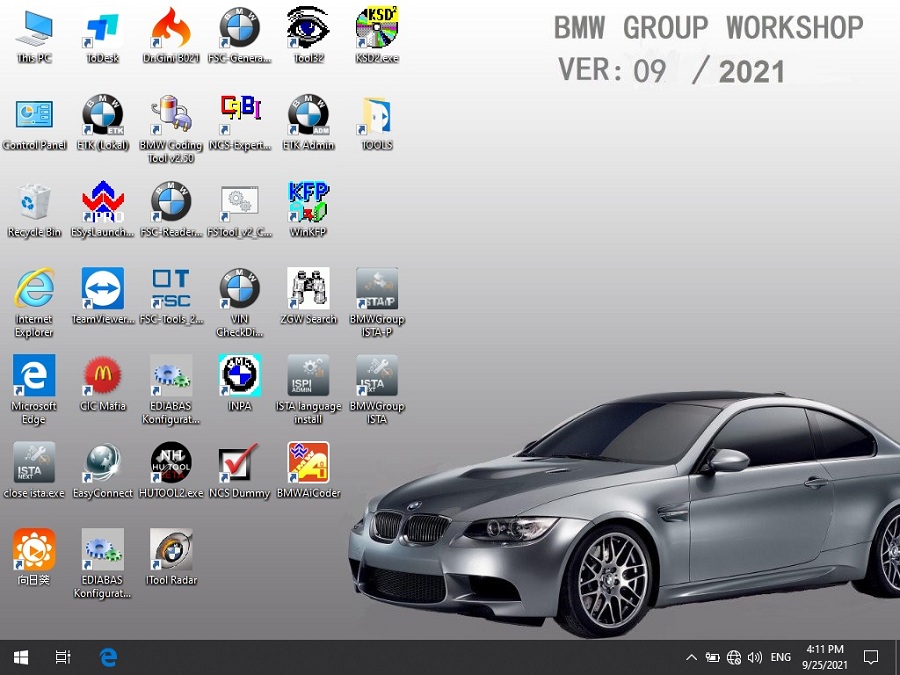 Latest ISTA BMW software with ISTA D:4.30.40 and ISTA P:3.68.0.0008   support diagnosis, coding and programming for BMW till 2021. Full Comprehensive professional dealer system for all BMW up to 2021, full system replace DIS GT1/SSS/OPS and OPPS.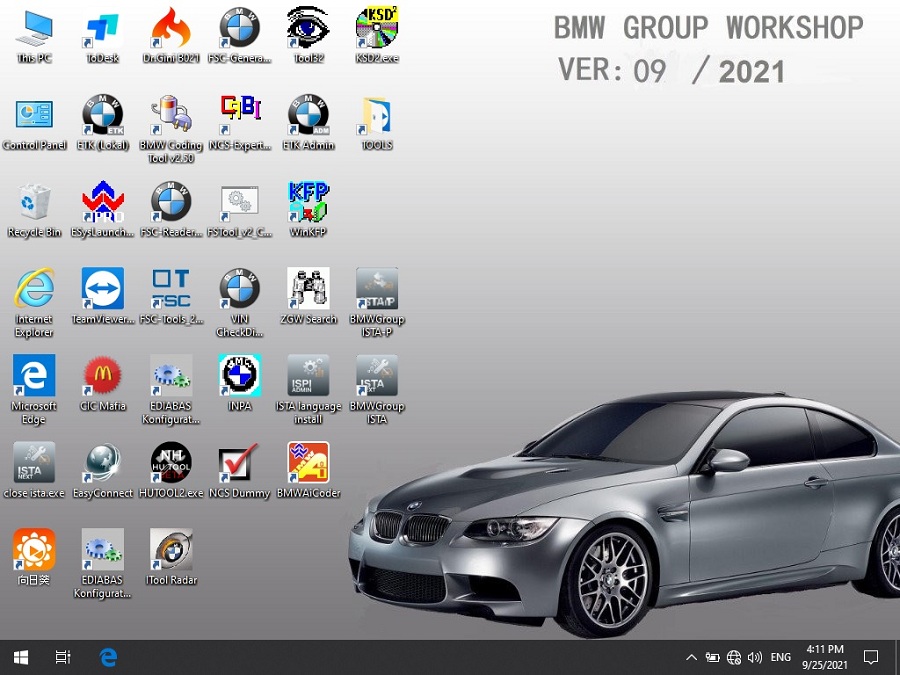 ISTA BMW Software 09.2021 Overview
Software version: 09.2021
System: WIN10 64bit
Software type: 500G HDD/512 G SSD
Multi-languge: ISTA/D(Wiring diagram) Languages: English(Default), French, Spanish, Portuguese, Dutch, German, Thai, Italian, Russian, Korean, Japanese, Chinese, Swedish, Greek.
Vehicle list: Mini, Motorcycles, Rolls Royce, BMW i Series.
Compitable device: ICOM NEXT A, ICOM A2+B+C
V09.2021 BMW Software Contains
ISTA-D: 4.30.40 (update)
ISTA-P: 3.68.0.0008  Support BMW motorcycle and electric car programming
VIN: 2021.07.08 (update)
SDP programming database: 4.30.40, support multi language (update)
ETK: 2019.12
KSD: 2019.11
INPA 5.06
winkfp 5.2.3
NCS 3.5.1
BMWAi: 4.6
E-SYS V3.30 and V3.30, database V68.0, E-SYS  Chinese version
Database V68
Dr. GINI B021
FSC navigation arithmetic software and IBAC code
Add BMW old car DIS software, DISV57 and DISV44, diagnosis and programming
Not connected 9000 days remaining
If you want to know more about bmw diagnositc tools, please click bmw trouble repair.