Sales promotion! Mini ACDP key programmer for BMW: 859 usd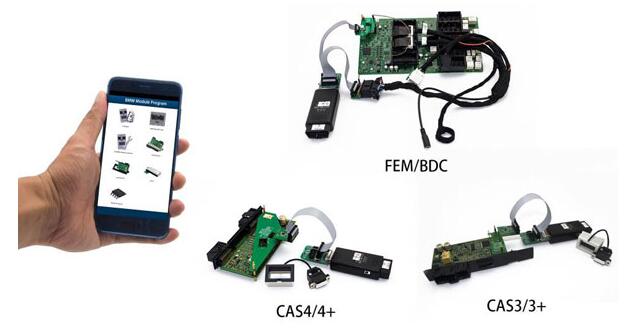 Mini ACDP BMW reviews:
It's a nice tool with all the activation (BMW CAS1, CAS2, CAS3, CAS3 +, CAS4, CAS4 +, FEM, BDC 8pin IC chip read and write ..)
It works perfect on all CAS types and for AKL (all keys lost).
Its also compatible via bluetooth so not only wifi is needed.
Its a great and small tool, easy to use, compared to VVDI, R70, Upa and etc.
Q:  Yanhua Mini ACDP programming master is the best BMW key programming tool?
Here, we'll talk about 3 popular BMW key tools in the markets, incl vvdi2, acdp and cgdi.
1. Mini ACDP bmw vs. CGDI BMW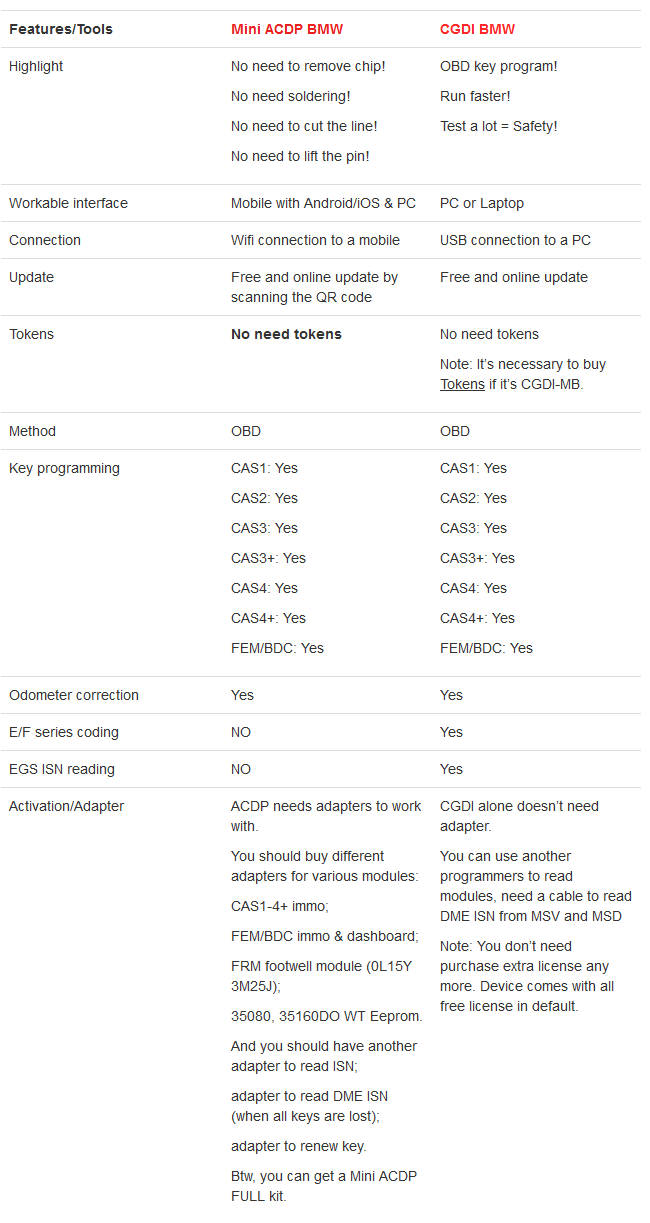 If you are not equipped with soldering knowledge & rich experience and don't have another tool to read modules, Yanhua ACDP can be a good helper.
For personal use, you're advised to have a Mini ACDP main unit and the adapter for your BMW.
For auto repair, have a Mini ACDP BMW full kit = have all for BMW key making and module programming.
If you are looking for a reliable tool for safety and speed, CGDI BMW is the best solution. Tools from obd2tool.com is tested before delivery, and more and more cars are tested by professionals there.
2. Mini ACDP bmw vs. vvdi2 bmw
Mini-ACDP-bmw-vs-vvdi2-bmw
Note that "Module Programming" here doesn't refer to read ECU data and write data to the new ECU. You can read "Module Programming" as FEM/BDC odometer correction & module repair, DME read/write ISN codes, M35XX programming, CAS2 OBD mode, CAS3/CAS3+ module OBD mode, CAS4/CAS4+ (Mask 1L15Y, 5M45H/1N35H)