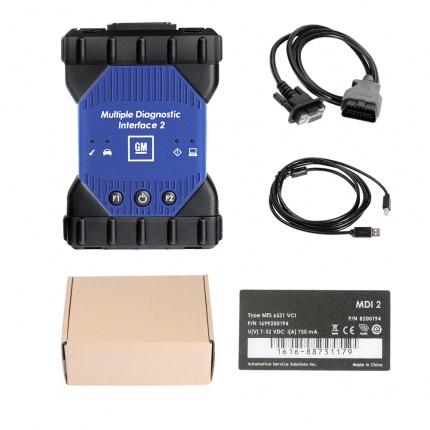 Put together the best diagnostic tool for GM including Chevrolet, Cadillac, Hummer, Buick, Pontiac, GMC, Holden. They are Foxwell NT530, Autel AP200, Vident iLink400, GM Tech 2, MDI, Vxdiag GM. They are all designed dedicatedly for GM not universal diagnostic tool for all makes, and the ranking combines their prices, features and customer reviews. For any of Foxwell NT530, Autel AP200 and Vident iLink400, the price is cheaper, and is more for diagnostic function; for any of GM Tech2, MDI, Vxdiag GM, they are more expensive and can perform online programming.
Here we go one by one:
Top 1. FOXWELL NT530 for GM Multi-System OBD2 Diagnostic Scanner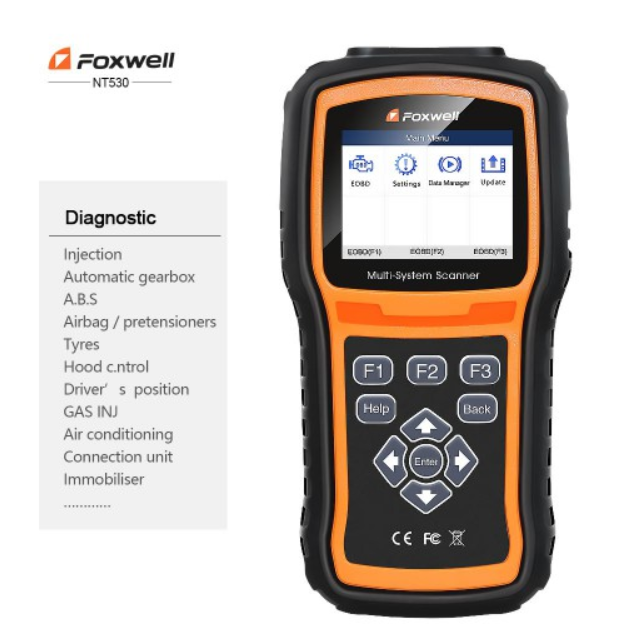 Accessible control system: multi-system such as powertrain, chassis and body systems etc.
Performance:
– Reads and clears diagnostic trouble codes and resets MIL of all systems
– Shows live vehicle sensors data in text and graph formats
– Merges interactive live sensor graphs for easy and intuitive diagnosis
– Records and playbacks your data-logs to catch intermittent failures
– Displays freeze frame data
– Retrieves ECU information
– Runs component/system bi-directional tests
– Can perform advanced functions such as adaptations and control module coding
– Can perform the most commonly required service features like steering angle sensor (SAS) calibration, DPF regeneration, ABS bleeding, BCM/SIR setup, etc.
***Here you can view Foxwell NT530 GM function list:
https://docs.google.com/spreadsheets/d/1B8MsHEp08tPepdx6XQJ45KqdVWlSV6UskxXJZQcMEjk/edit#gid=121811892
Update:
Lifetime Free Update.
The only issue is that you can't use a Mac computer to update the NT510 Elite. It's only compatible with Windows. So get a PC, visit the Foxwelltech.us or run FoxAssit, register the scanner and then upgrade the firmware.
Language:
English, English, Chinese (Simplified), Chinese (Traditional),French, German, Spanish, Japanese, Russian, Dutch, Portugues, Korean, Swedish, Italian etc.
If you need to change any of the above language, please send the dealer the serial number and they will help activate the related language. (uobdii.com email: Sales@UOBDII.com)
Please be kindly noted:
By default, it comes with no GM software for diagnosing GM cars and light trucks. That includes Cadillac, GMC, Chevy, Alpheon, Buick, Silverdo etc.
Please prepare Windows PC, visit Foxwelltech.us to find out NT530 and download FoxAssistSetup, register a number, activate the device and then to select GM to download.
Top 2. Vident iLink400 GM Chevrolet Cadillac Buick Bi-Directional OBD2 Diagnostic Scanner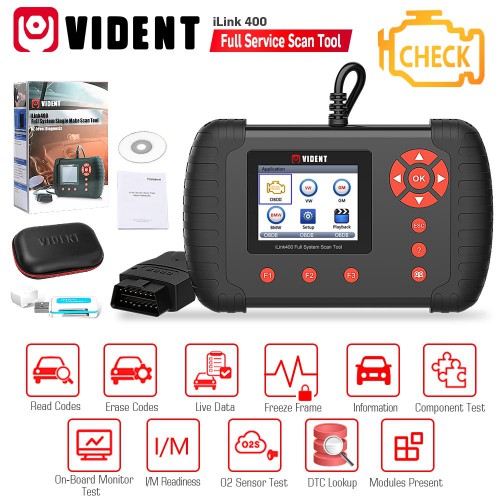 Accessible Control System:  
all electronic systems, Engine, ABS, Airbag, Automatic Transmission, Immobilizer, Climate Control, etc.
GM coverage:
Chevrolet 1996-2019
Cadillac 1996-2016
Buick 1996-2016
GMC 1996-2016
Pontiac 1996-2013
Saturn 1996-2013
Hummer 1996-2013
Performance:
Basic functions: read/erase codes, freeze frame data, live data, graph and compare live data, ECU information, active test, advanced ID
Advanced functions: actuation, adaptation and programming
Most commonly required service features:
Oil Service Light Reset, Throttle Body Alignment, Electronic Parking Brake Service, Battery Configuration, Steering Angel Sensor Calibration, CBS Correct, and others.
Language:
English, Spanish, Portuguese, Dutch, German, French, Swedish, Italian, Polish, Hungarian, Japanese, Korean, etc.
Update:
3 years free software update
TF memory card for data backup and software update
iLink400 GM reviews:
–   control all the sensors and lights on the vehicle
–   Used Vident iLink400 to perform an automated brake bleed on GM and exhaust system diagnostic. Creating an account and product registration are a chore.
–   replaced my Throttle Body in a 2011 GMC Sierra and had gone through the entire relearn process with no success. Drove for days with extremely high idle and acceleration issues. Finally took a gamble and ordered Vident iLink400, hooked it up and it was fixed in 2 seconds.
Top 3. Autel AP200 OBD2 For DIY and Home Mechanics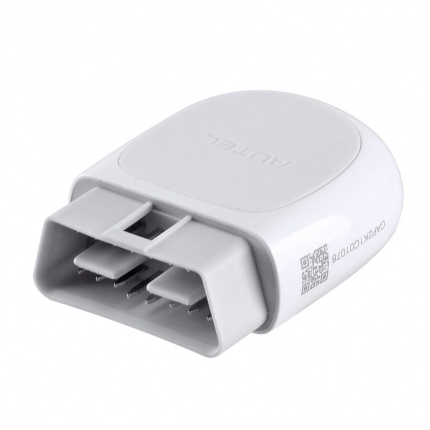 Autel AP200 code scanner is great for BMW F10 5 series
This affordable device is for DIYers and home mechanics. With a price 60USD, it has an imposing list of functions, way beyond what you would expect for the money.  GM, Chrysler, Ford, Dodge, and Jeep owners should consider the Autel MaxiAP AP200.
It is wireless Bluetooth connection, and there are all the functions a competent DIY mechanic would ever need. For example, you can quickly read and clear fault codes and deal with the check engine light
1.You can download the software on Google website or Apple Store, or scan the QR code directly.
https://play.google.com/store/apps/details?id=com.autel.maxiap200.autelap&hl=en_US&gl=US
2.AP200 currently support Android 10 & IOS 13 now.
3.Please log in your account or the APP might flash back.
Warm Tips
1.How to connect Autel AP200?
①IOS:Setting>Bluetooth【In your phone】 ②Andriod: Me> VCI Connection 【In AP200 APP】
2.Do we need to purchase the software?
① Autel provide one free software for one vehicle brand/make with lifetime free update. ②$21.99 for per extra software.
3.Does this obd2 scanner Bluetooth perform IMMO and active test/bidirectional function? NO! If you need active test function, please look up Autel MP808.
Warranty:12-month warranty for any possible quality problems.
Top 4. GM Tech2 Diagnostic Scanner For GM/SAAB/OPEL/SUZUKI/ISUZU/Holden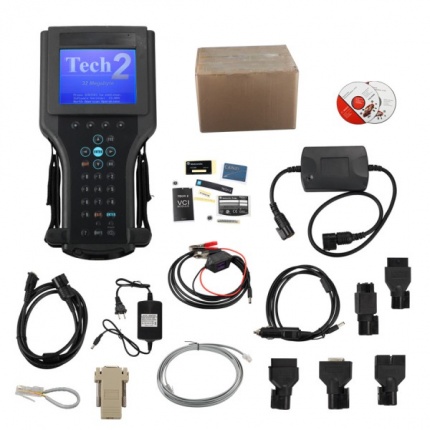 The Tech 2 will allow your shop to be to 'dealer level' capable on all covered GM cars. Scan, pull codes, graph data and have all bi-directional controls available for all vehicle systems including Powertrain, Body, Chassis and Network.
Vehicle Coverage:
–   The Vetronix Tech 2 comes with Authentic GM software and provides support for on-board diagnostics on all GM systems 1992 thru 2013.
–   TIS2000 do till 2007 year GM car programming.
–   Support Car Models: GM, SAAB, Opel, Suzuki, Isuzu, Holden
From 1992 to 2009 and certain newer vehicles, GM vehicles use the Tech 2 handheld scan tool. It is the same scan tool as is used also for GM, Saab, Izusu, Suzuki and Saturn including the Saturn Astra (Opel import).
The Tech 2 scan tool simply uses different 32 MB software cards which are removable and switchable. It is a very versatile tool. Extra memory cards cost an average of $400 for the dealership sw or $10 around for a decent clone program, which allows us to expand our diagnostic capabilities really inexpensively. The Tech 2 is menu-driven and user-friendly.
The Tech 2 scan tool is also used for reflashing GM vehicles. It uses a serial adapter with a network cable to connect the tech 2 to your laptop.
NOTE: A serial adapter is used on the laptops 9 pin serial port. Do not try to connect the tech 2 directly to your laptop with just a network cable, because it won't work. GM has certified a specific brand serial to usb adapter for use on all modern laptops without a serial port. We do stock this part, with the cost being $59.95 plus shipping.
In 2004, GM began phasing in to CAN system cars and a CAN adapter was built so the Tech 2 could access them. GM called it a CANDI (Controller Area Network Diagnostic Interface) module.
If you are interested in having full diagnostic capability on GM vehicles 2009 and older, this is it. No compromises, and no expensive required subscription every year just to use it for diagnostics. You can count on the reliability of your diagnostic information 99.9% of the time when using a genuine Tech 2.
There are many Chinese manufacturers producing Tech 2. But this one is the best quality and well-received:
https://www.obd2tool.com/goods-1568-GM+Tech2+GM+Scanner+-CANdi++TIS+(Works+for+GMSAABOPELSUZUKIISUZUHolden).html
In 2010, GM started phasing out the Tech 2 in favor of a laptop-based system called GDS2. Six vehicles in 2010 are not Tech 2 capable anymore, with more being added to the list as the years go on.
The six vehicles are:
Chevrolet Camaro
Chevrolet Volt gas/electric hybrid
Buick Lacrosse
Cadillac SRX SUV
GMC Terrain
Chevrolet Equinox
However, as of 2013, there are still GM vehicles that require a Tech 2 scan tool, especially the trucks.
Top 5. GM MDI 2 Multiple Diagnostic Interface with Wifi Card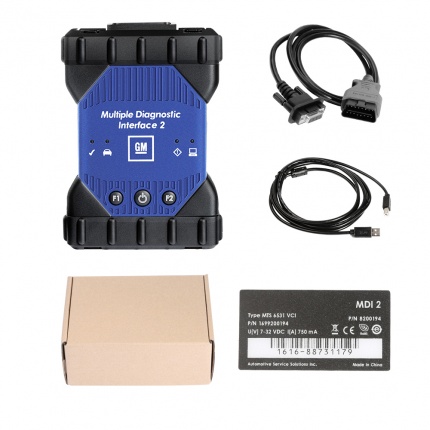 In 2010, GM made a change in their vehicles, moving to a global platform to simplify marketing their vehicles all around the world. The communication systems changed, and the Tech 2 scan tool was no longer able to access them.
In preparation for this change, GM years later released a laptop-based Multiple Diagnostic Interface or MDI – the blue box.
Now it is superseded by the MDI 2. It was only used for reflashing, but the dealers loved it because it was twice as fast due to its USB connection to the laptop. (The Tech 2 is a serial connection system and slower to transfer data for reflashing.)
GM then introduced the GDS1 (Global Diagnostic System version 1) scan tool to run on a laptop. The new GDS2 is simply a newer and better version.
GDS2 requires renewing of the license to use it by visiting the TIS2Web site at least once a month (if you have a yearly subscription). TIS2Web is GM's website to download the scan tool or reflash data to update a vehicle's computer.
You download vehicle software to your laptop and then you run the vehicle choice or program to scan from your laptop with the MDI 2 as the interface between your laptop and the vehicle. You don't HAVE to be online to use GDS2, only download the latest software license to use it by visiting TIS2Web monthly.
When you start GDS2, the bottom of the screen shows how many days left till an update is required. If expired, simply log in to TIS2Web before you work on a GDS2 vehicle, and renew your license then.
Also, you can get GDS2 crack without expiration issues:
https://www.obd2tool.com/goods-10216-Best-quality-GM-MDI-2-Diagnostic-Tool-with-WIFI.html
The license requirements don't apply with a 2 day paid pass to use GDS2.
GM also came out with a software program called Tech2Win (Tech 2 for Windows). This is a Tech 2 emulator that runs on your laptop and simulates the Tech 2 screen and keypad to operate it.
Unfortunately, it leaves something to be desired with limited functions and some lack of actuator tests and incomplete coverage. It doesn't replace a Tech 2 and is a yearly subscription purchase, but it is cheaper. Tech2Win also cannot be used for Saab or Isuzu or Suzuki!
Top 6. VXDIAG VCX Nano GDS2 and Tech2Win Diagnostic Programming System for GM/Opel (USB Version or Wifi Version)
Version:
GDS2 V21.0.01501 / 2020.4
Tech2WIN 16.02.24
VCX Nano GM Scan Tool support both GDS and GDS2. GDS 2 works similar to the original GDS. easier and faster
Tech2win GDS2 setup for VXDIAG nano
https://www.obd2tool.com/blog/2020/02/28/guide-to-install-gds2-and-tech2win-on-vxdiag-vcx-nano/
Service Programming System (SPS) (For this function, you need have GM online account for online programming)
COMPATIBLE SOFTWARE:
* Support PC-based diagnostics with rollout of the Global Diagnostic System GDS & GDS2
* Support GM TIS2WEB online Service Programming System (SPS)
* Support Tech2Win application to offering a larger screen with all of the Tech 2 tool functionality
Vehicle Coverage:
GM from year 2000 to 2020. Only GDS2 supports Opel and Saab.  Tech2Win DOESN'T support Opel and Saab.
Fully compatible with SAE-J2534-1 & SAE-J2534-2
All current and most legacy vehicle protocols: CAN, UART, KW2000, Class2, GM LAN, etc.
GM GDS2 Tech2win Supported Vehicle List:
https://www.obd2tool.com/blog/2020/10/21/vehicles-supported-by-gds2-or-tech2-tech2win/
GDS 2 provides the following capabilities in multiple languages:
* Read codes, code status, Freeze Frame data and Clear Codes.
* Read VIN, ECU part numbers and software numbers.
* Record, store and replay Stored data.
* Control and monitor Output Control functions.
* Configure and Reset functions.
* Record or display history of the previous vehicle diagnostic sessions.
Tech2Win Function
Tech2Win, an application version of the Tech 2 and CANdi (Control Area Network diagnostic interface) moduleTech2Win can be used during a vehicle road test, offering a larger screen with all of the Tech 2 tool functionality. The Tech2Win application offers all of the features and functions of the Tech 2 for Opel etc. Tech2win need to install on win 7 32 bit
Alright, this is the conclusion of all best GM diagnostic & programming tools.
Please keep in mind:
For DIY and home use, any of Foxwell NT530, Vident iLink400, Autel AP200 is the best choice.
For the professional users, GM Scan Tool Tech2, GM MDI2, VXDIAG VCX Nano GDS2 and Tech2Win is more suitable, since they support both professional diagnosis, but also programming and online programming with SPS account.