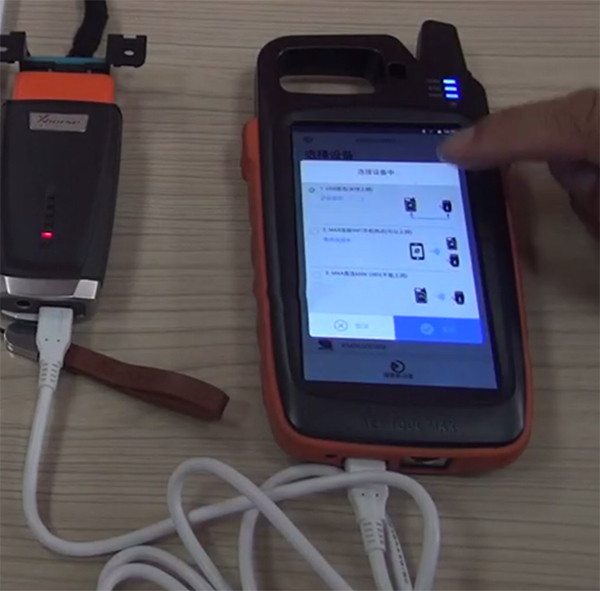 Xhrose Key Tool Max could not connect the Mini OBD Tool via WiFi and it shows the error connection failed, please try again after confirming the configuration information! Error code: 02 as shown in the image below.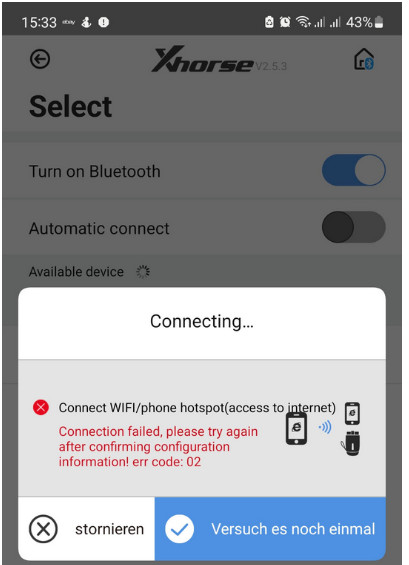 How to solve?
There are 3 ways to connect Key Tool Max with Mini OBD:
*    USB TYPE-C cable
*    WiFi
*    Bluetooth
Please connect via USB TYPE-C cable or Bluetooth and try again.
1.By USB TYPE-C cable
VVDI MINI OBD Tool needs to connect OBD to get power supply.
After connecting OBD, the power LED light flash red
Then use the USB cable to connect Key Tool Max with MINI OBD TOOL.
2.By Bluetooth
Click on the [Select] on the HOME page, turn on the Bluetooth, and choose the device to connect according to serial number.
If you want to know more about Xhorse , please visit our website: https://www.obd2tool.com