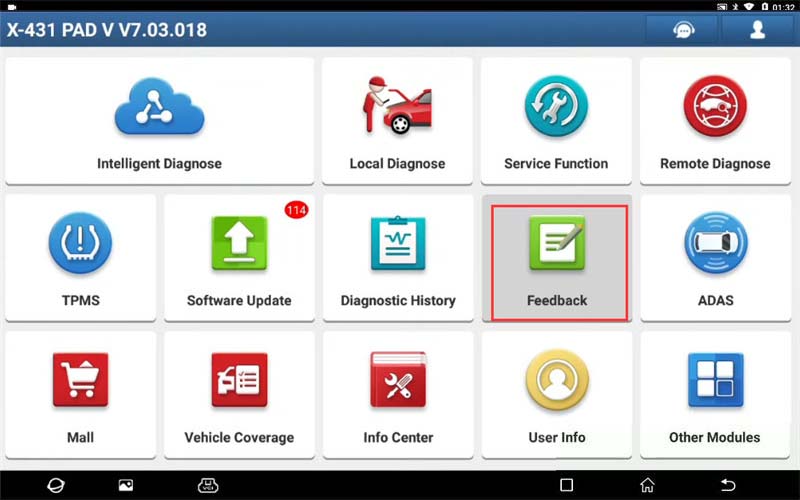 Original Launch X431 Tool has the ability to automatically save the latest 20 diagnostic feedback records. This is a guide to showing the diagnostic feedback path and clearing these records. The method applies to Launch X431 V, X431 PRO MINI, X-431 Pad VII, etc.
Where to find X431 diagnostic feedback?
Locate "Feedback >> OK".
Note: the last 20 vehicles diagnostic sessions have been saved. To submit a bug report please highlight the session and submit to our engineering team.
Here you can select vehicle model software for diagnostic feedback. Last 20 diagnostic records have been backup automatically.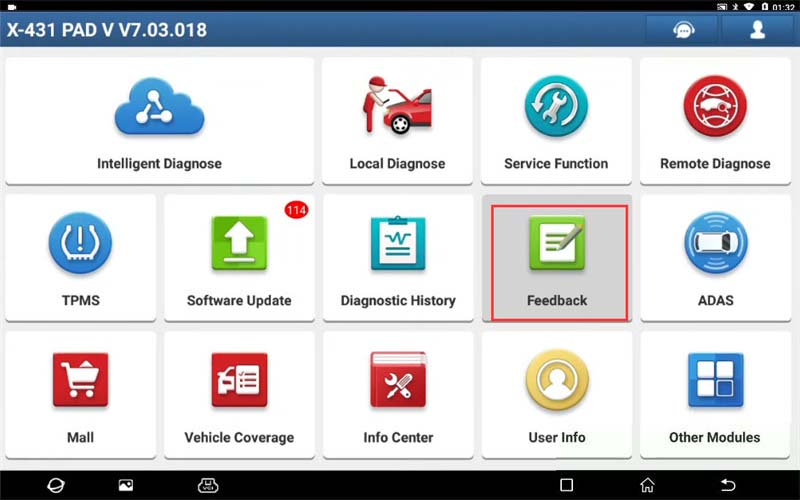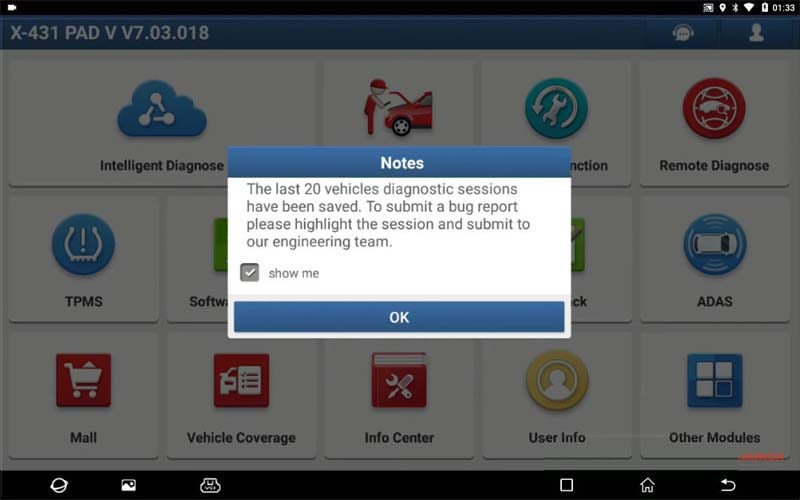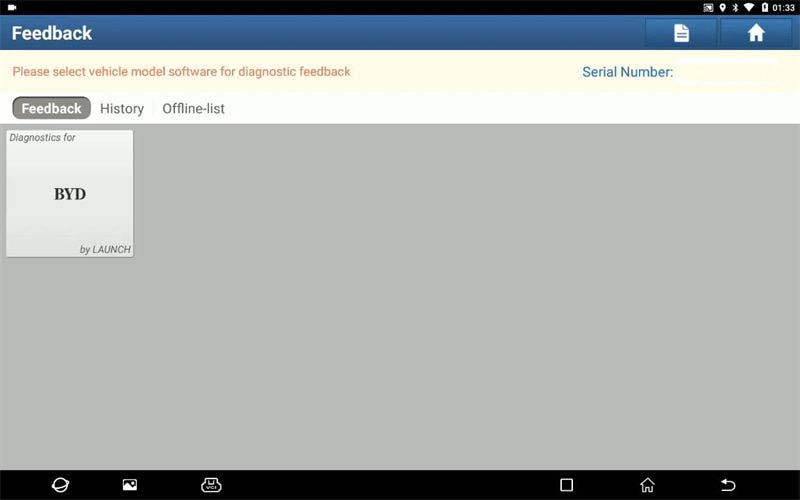 How to empty X431 diagnostic feedback?
Locate "Files >> Internal storage >> cnlaunch >> X431PADV(your X431 model) >> Selected "Log">> Delete"
Are you sure to move folder Log to Recycle Bin?
Press "OK".
Put file into Recycle Bin successfully.
Go back to check diagnostic feedback records, all were cleared.
Done!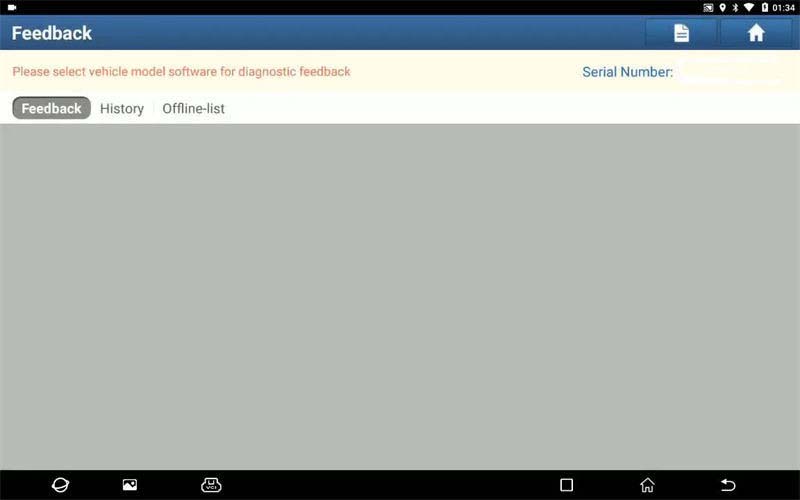 This is how to find & empty Launch X431 diagnostic backup records.