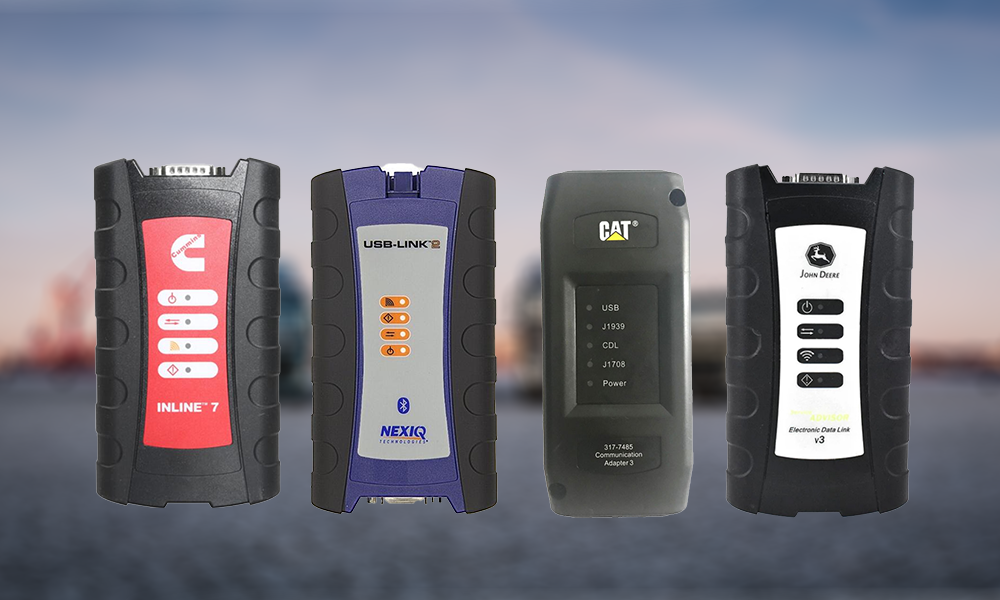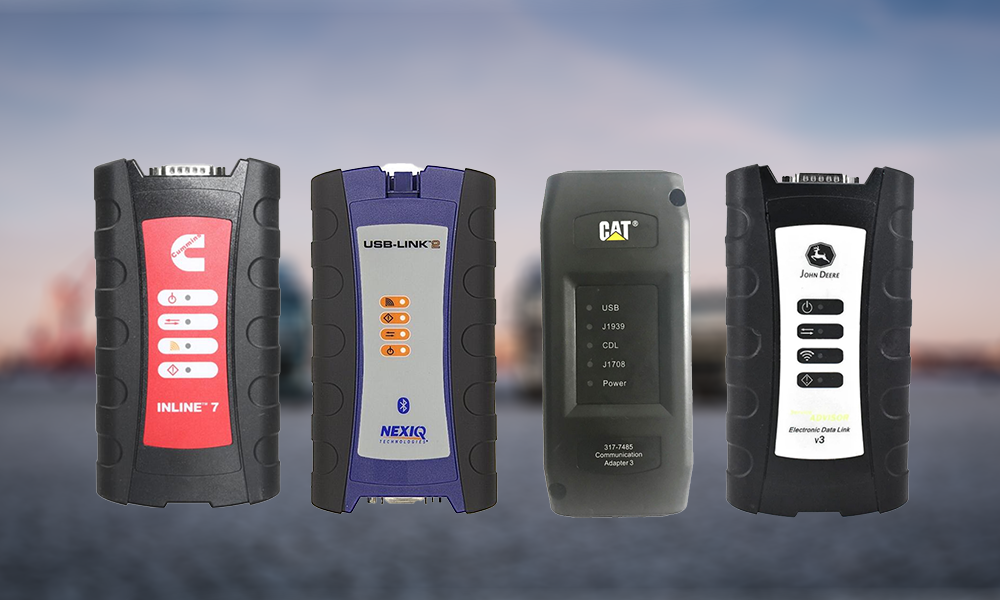 1. Review by Alcoholahmed:
Cat and perkins industrials ,gensets or even construction:
Software: Cat ET & Perkins EST ( both are already here)
And , you may uses cat communication adapter or perkins adapter for any of them. And NEXIQ only for the on-highway protocols J1578 or J1587
Volvo/Mack/Renault :
Adapter :volvo VOCOM
Software: volvo PTT can be used for most of newer on-highways trucks.( each model has some special cables)
While ,marine/gensets/industrial you may use Volvo Vodia with a special connector to the VOCOM.
Volvo Construction equipt.: uses another cables to the VOCOM and uses also PTT software with sometimes the MATRIS
John Deere: uses the JD service advisor as software and EDL as an adapter.
Hitachi :uses the MaintenancePro. Dr. As software
Note: you may use your cummins Inline adapter for cat, perkins ,and reading JD error only.
Hope that helps you
2. Review by illy :
I'm also in search for universal adapter for off-highway use but I'm slowly realising that it probably won't be possible to use just one.
It seems that Nexiq USB Link 2 is popular but it doesn't work on Caterpillar construction machinery as it's missing CAT CDL protocol. On the other hand it works for CUMMINS engines because Nexiq actually makes adapters for Cummins, so called CUMMINS INLINE 7. JOHN DEERE EDL v3 adapter also looks like NEXIQ USB LINK 2 but it seems that it can't be interchanged. NEXIQ USB LINK 2 also works only with their Nexiq cables as there are security chips inside the cable connector plugs. Any cable new you need you have to buy from Nexiq.
I would like to hear about other aftermarket solutions for JCB, New Holland, Komatsu, Doosan, Hyundai, Volvo, Hitachi, Kobelco, Liebherr, Isuzu and Mitsubishi engines, but also for Jungheinrich, Linde, Still, Toyota, Crown, Mitsubishi, Hyster/Yale, Clark forklift trucks and CURTIS and ZAPI controllers. It would be great if people working on these machines would join in the conversation. To whomever it may concern; I've managed to connect to CAN BUS system on JCB JS235 2008. excavator with PEAK PCAN-USB adapter. I could see the CAN BUS traffic but couldn't make the JCB SERVICE MASTER diagnostic tool to work with it.
3. Review by Coronado126:
On highway and *some* off highway applications the Nexiq USBLINK 2 is the best. For CAT engines, trucks, and machines, the CAT COMM3 will be the one you need. On newer machines, specifically construction, you will need the 14 pin round Y connector that includes the regular 1939 pin. For John Deere, like the above poster said, you need an EDL1,2, or 3. Even though they're made by Nexiq, a Nexiq will not work. The internal protocols are different.  For John Deere equipment built by Hitachi, you will need a 4 and 6 pin spade to serial cables from JD with USB adapter if your laptop doesn't have serial ports. Volvo and Komatsu construction equipment can use the Nexiq USB link 2 with the appropriate cable from Nexiq.
I absolutely hate the Texa setup, but the adapter kit they have will connect to most equipment and trucks that I've seen. I still much prefer either the Inline 7, Nexiq 2, or Comm3.
4. Review by ikyojo
Volvo, Hitachi, Bell, cat, Komatsu, John deer, perkins, etc. I have tried texa and I find it very limited especially for the cost. Here in the UK we don't have such choices our friends in the USA have eg Nexiq its only Chinese clones in the UK and they are generally around £200.
https://www.obd2tool.com/goods-10183-Best-Quality-Volvo-88890300-Vocom-Interface.html
This link with great results it connects flawlessly to all d series articulated haulers, I had it connected to a A30g the other day diagnosing a add blue fault. Tech tool is the only way to go with Volvo also.