OBDSTAR DP PLUS Volvo GM PSA ECU clone List, followed with the ECU clone cables and ECU clone pros.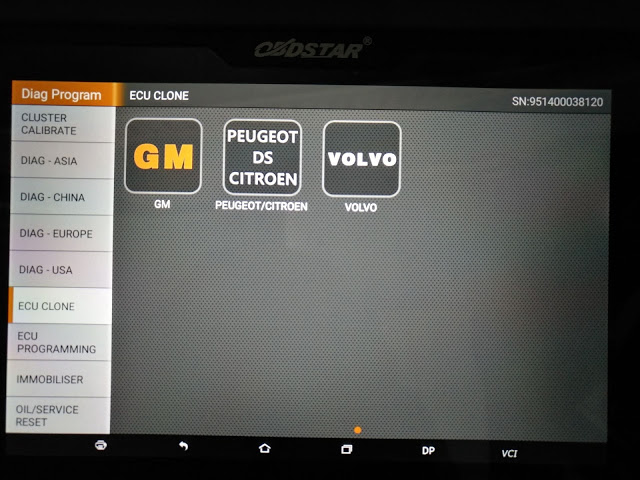 OBDSTAR DP plus Volvo GM PSA ECU clone List
Volvo ECU clone list (Key Master DP Plus C Configuration)
VOLVO V30.00
VOLVO
By Dash
DASH Detect
0L85D
1M80F
1K78X
1H56A
3K91D
3L16Y
4F73K
By Car
S80
2007-
XC60
2007-
XC70
2007-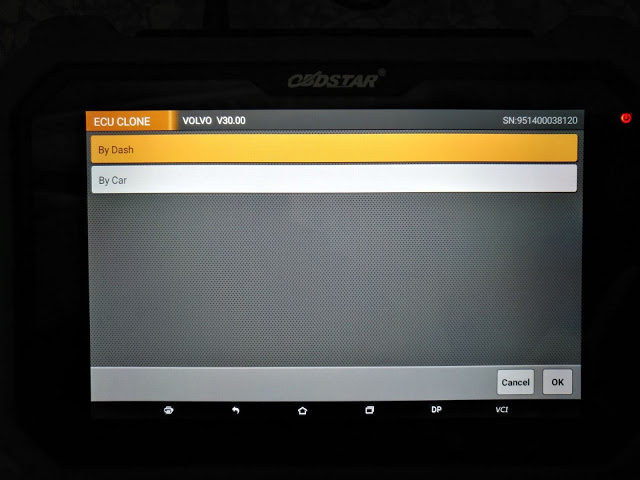 PSAECU clone list (Key Master DP Plus C Configuration)
PSA V30.00
PSA
Auto
Manual
CONTINENTAL BSI-Q0X
JC BSI04EV-K0X
JC BSI2004-H0X
JC BSI04EV2-KEX
SIEMENS BSI-S0X
SIEMENS BSI-E0X/BSI-F0X
VALEO BSI-N0X
VALEO BSIEV-X0X
VALEO BSI2004-P0X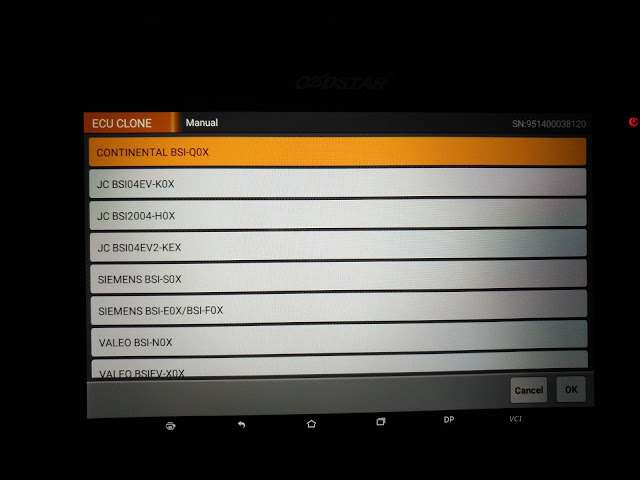 GM ECU Clone (Key Master DP Plus C Configuration)
GM V30.00
Auto
Manual
BOSCH 70F3558+24C32
BOSCH 70F3385+24C16
BOSCH 70F3469+24C16
CONTINENTAL 70F3469+95160(25160)
CONTINENTAL 70F3558+95320(25320)
DELPHI 70F3238+93C86
DELPHI 70F3379+93C86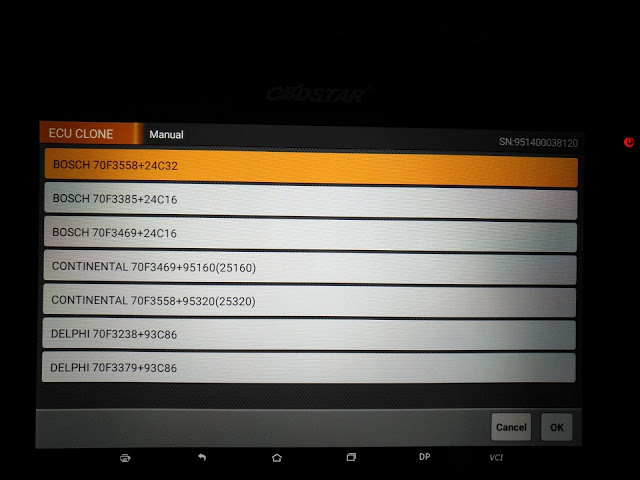 How to use X300 DP Plus to operate ECU clone?
To perform ECU cloning/ programming and Instrument activation, you need to use the following Wiring harness in the package.
Image source
Why ECU Clone is favorable?
ECU cloning means copy ECU, that is the OBDSTAR X300 DP Plus copies the data from the original car ECU, then write it into another same ECU hardware, so that it can achieve the same function as the original ECU.
When you want to change the new ECU or the second ECU, if you use X300 DP Plus to clone via OBD, you won't need to go to the 4s store to do the online programming or dismantle ECU to weld, read & write.
ECU clone Pros :
No need to go to 4S shop, convenient, fast and save money.
Simplify the operating steps, even the amateur can also operate.
No need to dismantle and weld the ECU to read & write, it is zero risk to clone ECU via OBD with the X300 DP Plus.