SBB pro2 V48.88 key programmer ISO free download to works with 2019.1 cars, feedback, car list for European, American, Australian and Japanese cars etc.
SBB PRO2 Key Programmer ISO free download:
https://mega.nz/#!dExlgYKQ!Ykhr8Y8gHNiVLrWFbkCc2UJZ6xRFClOlB-LW_RNGnTw
Software Version: V48.88
Works with Toyota, Honda and Ford till Year 2019.1
No tokens limitation
Language: English, Italian, Deutsch, French, Spanish, Portuguese, Turkish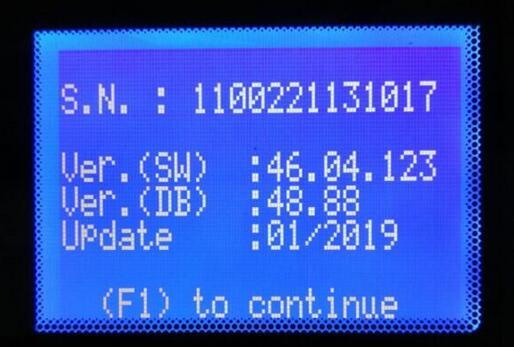 SBB Pro2 V48.88 feedback:
Generally speaking, it works great as it claims.
I have made few Tiida with sbb and all are ok
Correct Odometer for Ford Expedition 2011
Programs New Keys to Nissan NV200– Success
add new keys to Alfa Romeo 156, GT, 147 with SBB key programmer OK
Toyota G Chip : Yes
Q: PLEASE HELP ME FOR GRAND CHEROKKE 2008 YEAR .
READ EZS EEPROM 93C86.
I HAVE PIN CODE.
A: sbb can program good the non proximity key for these car try with sbb read pin code it should read by obd.
SBB Pro2 V48.88 car list (claimed):
Note that hot European, American, Australian and Japanese cars are included!
Esp. perfect for EU cars to
– Program new keys
– Read memory keys / pin code
– Reactivate keys no longer in possession of the vehicle owner
– Operate via menu-driven programming
SBB Pro2 Vehicle List
Acra
HONDA
MITSUBISHI USA
Alfa Romeo
HONDA USA
NISSAN
AUDI
HYUNDAI
NISSAN JAPAN
CADILLAC (GM)
HYUNDAI USA
NISSAN (TRUCKS)
CHEVROLET – for DAEWOO
JAGUAR
NISSAN USA
CHRYSLER
JEEP
OPEL VAUXHALL
CITROEN
KIA
PEUGEOT
DODGE
KIA USA
RENAULT
EAGLE
LANCIA
SEAT
FIAT
LEXUS
SKODA
FIAT – PSA
LINCOLN
SUBARU
FORD AUSTRALIA
MAZDA
SUZUKI
FORD EU
MERCURY
TOYOTA – PSA
FORD USA
MITSUBISHI
TOYOTA USA
GENERAL MOTORS BRASIL
MITSUBISHI AUSTRALIA
VOLKSWAGEN
HOLDEN
MITSUBISHI GREEK
VOLKSWAGEN (BRASILE)
Tested by the engineer working for www.obd2tool.com: