Original with sport design steering wheel car upgrade multifunction steering wheel,need coding the vehicle steering control module from sport style wheel to multifunction, input"Multifunction enable code" and coding the car by Porsche Piwis Tester II diagnostic tool.
Following this step:
1.Connect PIWIS,Press F7 or select "Add Menu".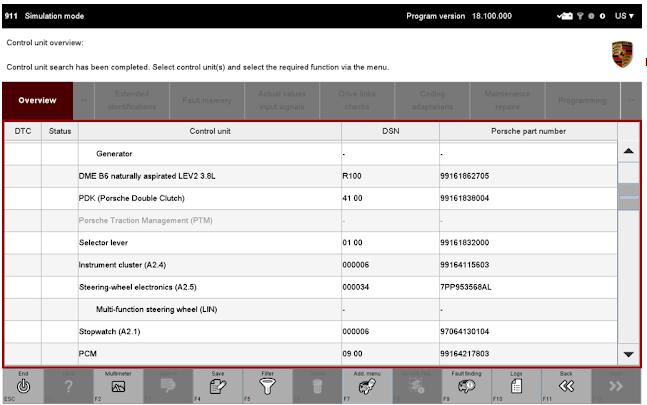 2.Select "Maintentance of vehicle data".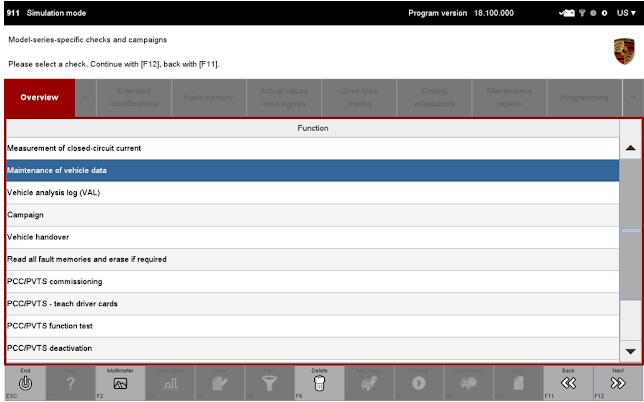 3.1 Select new MF installed.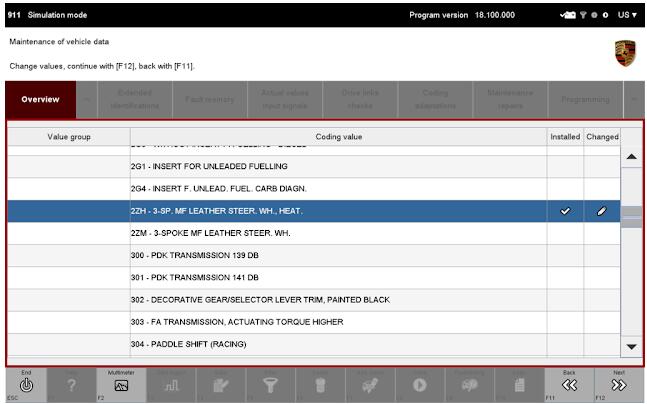 3.2 Select new MF installed.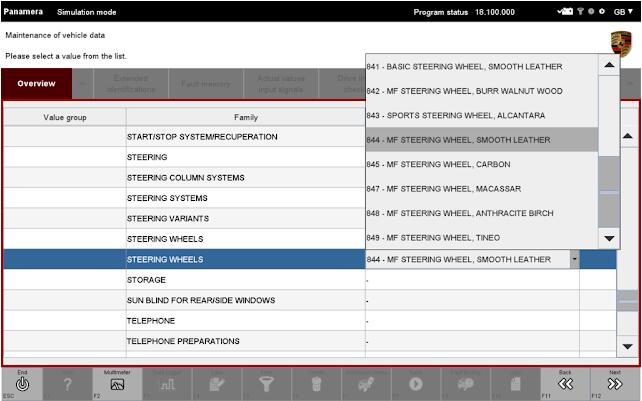 4.Press F8 to save.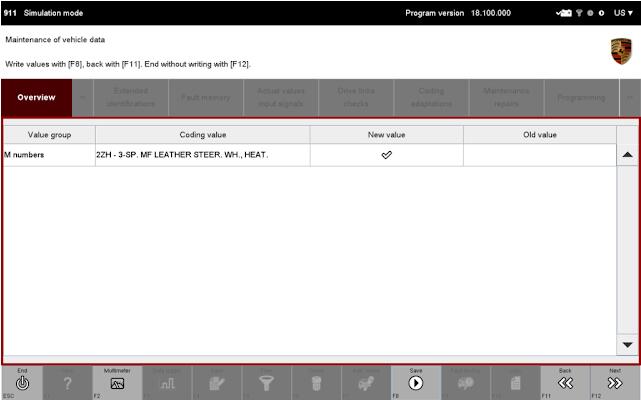 5.Select "Steering-Wheel Electronic",enter "Maintenance repairs" select "Function enable"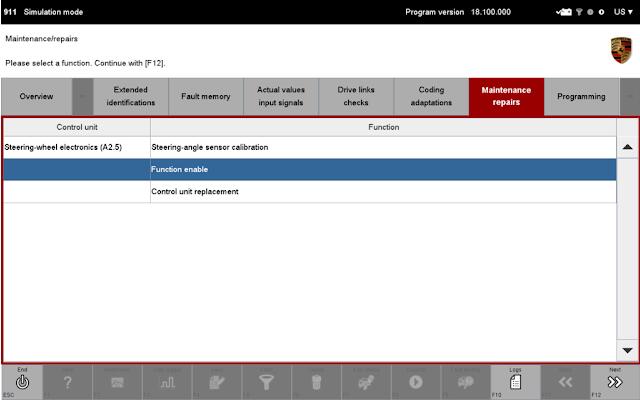 6.Input the enable code you get and save.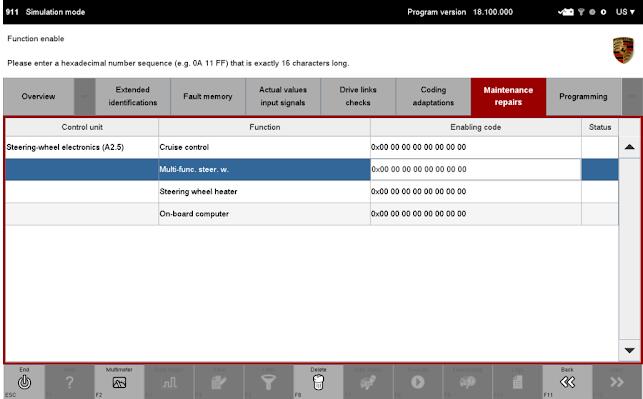 7.In the overview page select both "Instrument cluster" and "Steering-wheel electronics".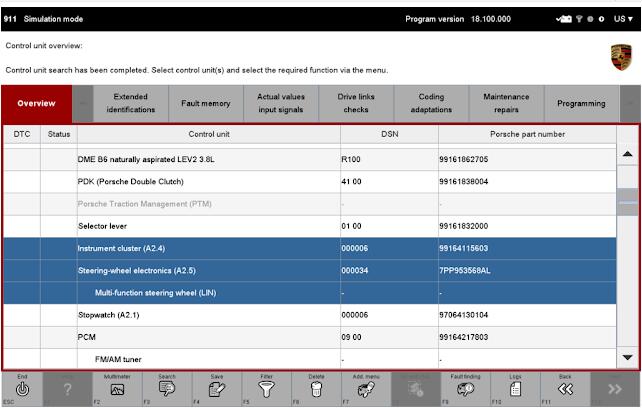 8.Select "Coding adaptations" run "Automatic coding".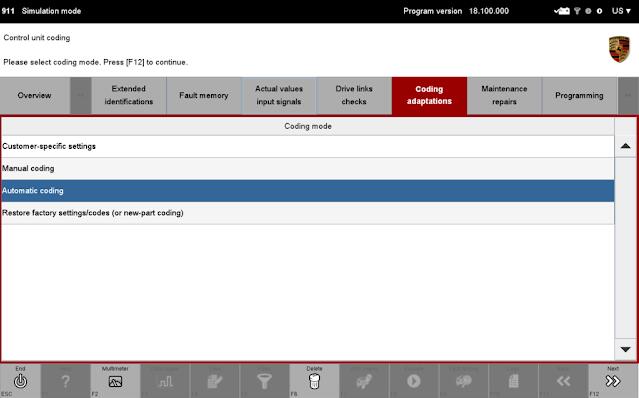 9.Clear all faults code,IGNITION OFF the car,ignition on and enjoy new MF wheel.