Here's the little guide on programming key on a BMW F30 FEM system with CGDI Prog BMW MSV80 Car Key Programmer.
Device required:
CGDI Prog BMW key programmer on OBD2TOOL
BMW FEM/BDC Test Platform for BMW  F20 F30 F35 X5 X6 I3
Preparation:
Disassemble the FEM/BDC module from vehicle
Procedure:
Connect BMW FEM/BDC test platform with CGDI Prog  and FEM/BDC module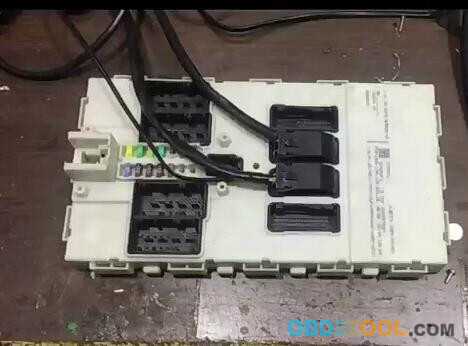 Open CGDI Prog BMW software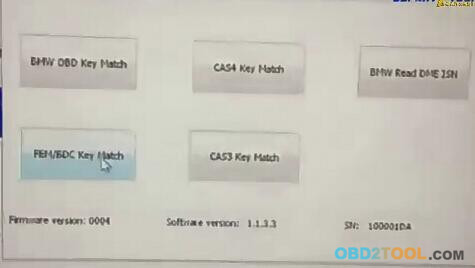 Select FEM/BDC Key Match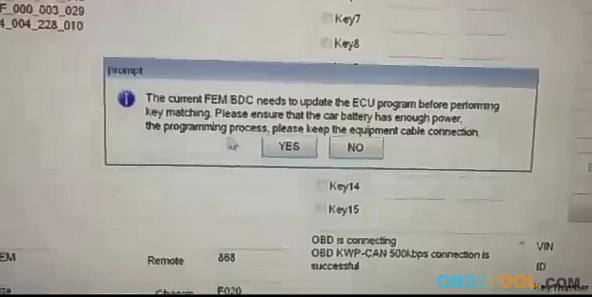 The current FEM BDC needs to update the ECU program before performing key matching. Please ensure that the car battery has enough power supply. Please do not disconnect cable connection during programming procedure.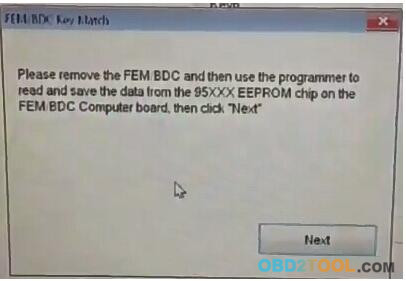 Please remove the FEM BDC and then use the programmer to read and save the data from the
95xxx EEPROM chip on the FEM/BDC computer board, then click "Next"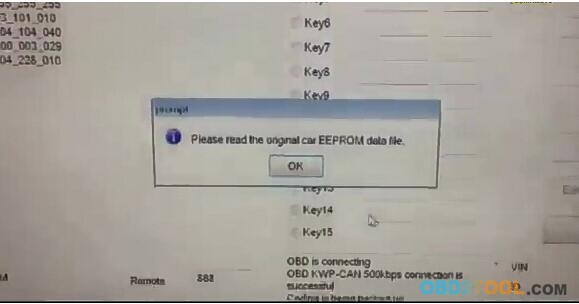 Please read the original car EEPROM data
Read eeprom data with programmer, i.e Orange 5 eeprom programmer
and save data
User the programmer to write the calculated new data to the 95xxx eeprom chip, then put the FEM BDC back to the car
click Next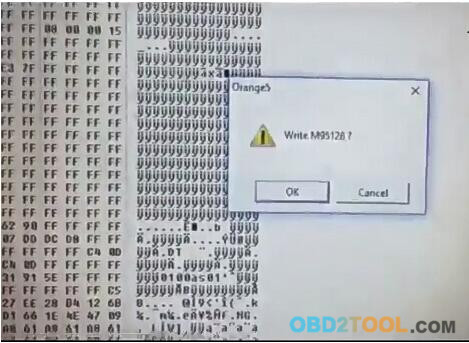 Click OK to write M95128
User the car key programmer to write the calcutaed new data to the 95xxx eeprom chip, then put the FEM BDC back to the car
click Next
Power on BMW FEM BDC test platform
The yellow indicator will flash
Coding is being backed up
The ECU is being programmed
and verify flashing
Program BMW F30 FEM key success