Good news. OBD2TOOL has launched a new product – Launch ICarScan.  It is the replacement of X431 Idag.  as following I will share you the difference between them.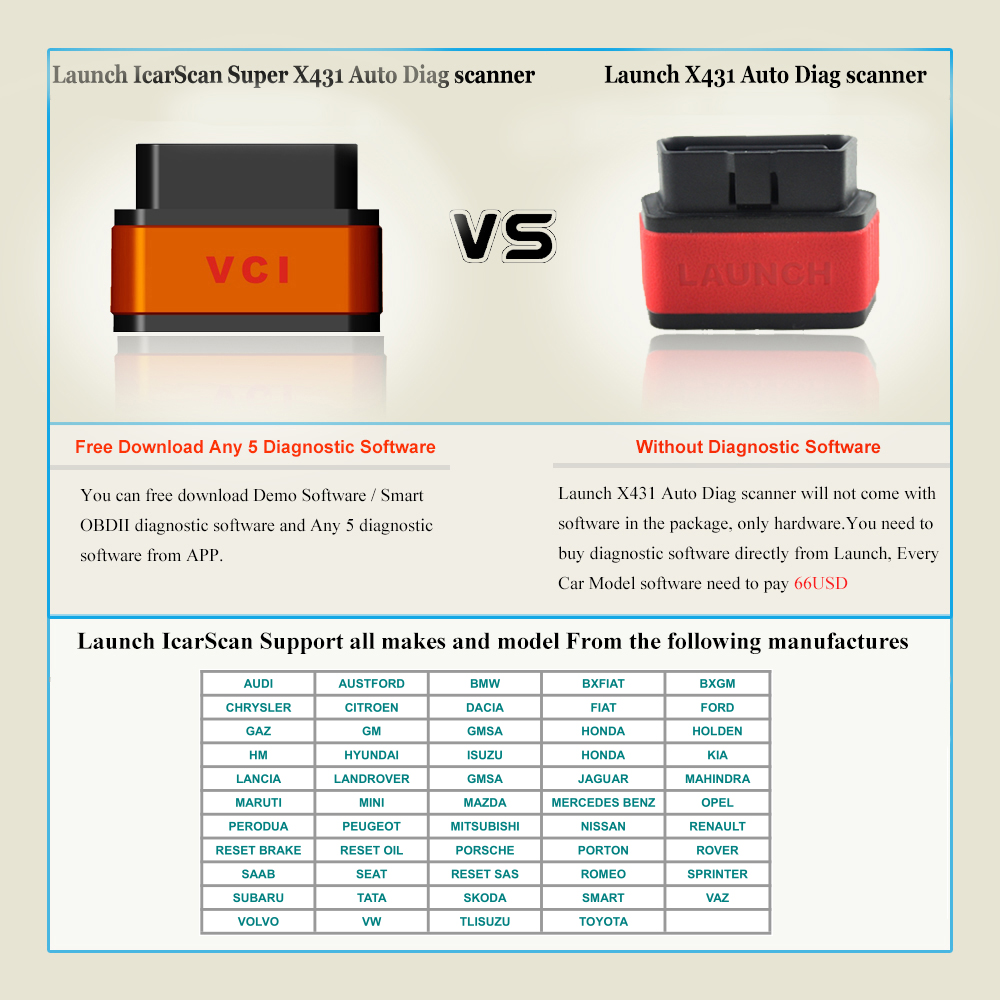 From the appearance, we can see that they look very much alike.  both of them have the same size.
But from function and feather, Launch IcarScan Super X431 Auto Diag scanner (free download Any 5 diagnostic software) You can free download Demo Software / Smart OBDII diagnostic software and Any 5 diagnostic software from APP.  Launch X431 Auto Diag scanner ( without diagnostic software) Launch X431 Auto Diag scanner will not come with software in the package, only hardware. You need to buy diagnostic software directly from Launch, Every Car Model software need to pay 66USD.
if you are interested in this product. please contact us:sales@obd2tool.com