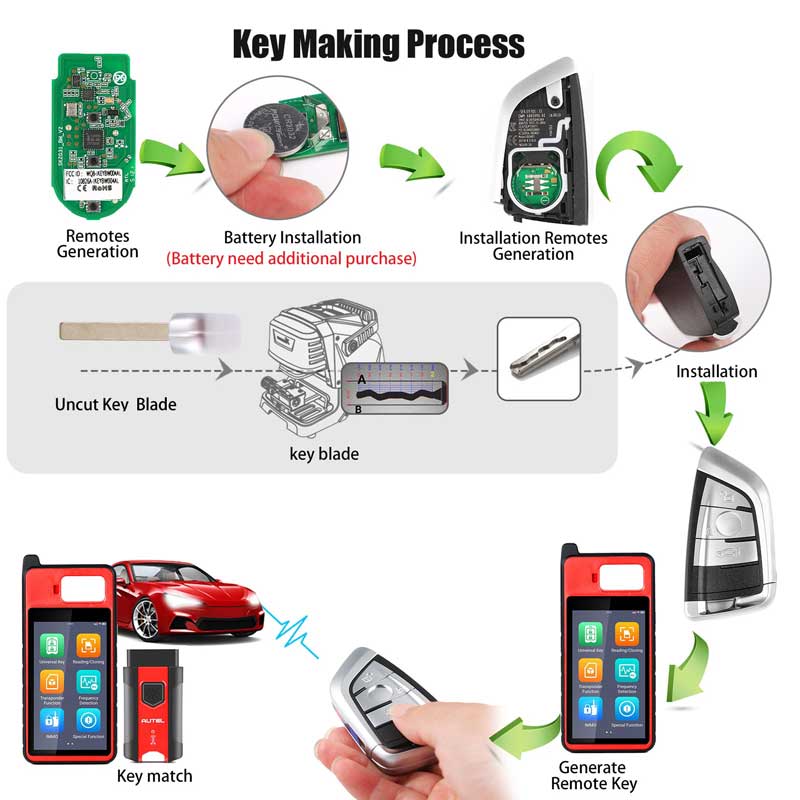 2022 latest Autel Keys & Remotes IKEY series is in stock and accept pre-order now!!! Working as a universal programmable smart key for more than 700 vehicles, including BMW, Hyundai, Nissan, Chryslers, Ford, Honda, etc. Perfectly compatible with Autel MaxiIM KM100.
Features
1. OE-quality to program for over 700 car models.
2. Supports muti-frequency : 315M/433M & 868M/915M.
3. Supports 40 meters/ 130 feet range frequency transmission.
4. Supports 2-7 button configurations.
5. Applicable for Autel MaxiIM series tool: KM100, IM508, IM608, IM608 Pro.
6. 3-styles options for choice now, more in developing.
7. Suitable for CR2032/CR2450 battery.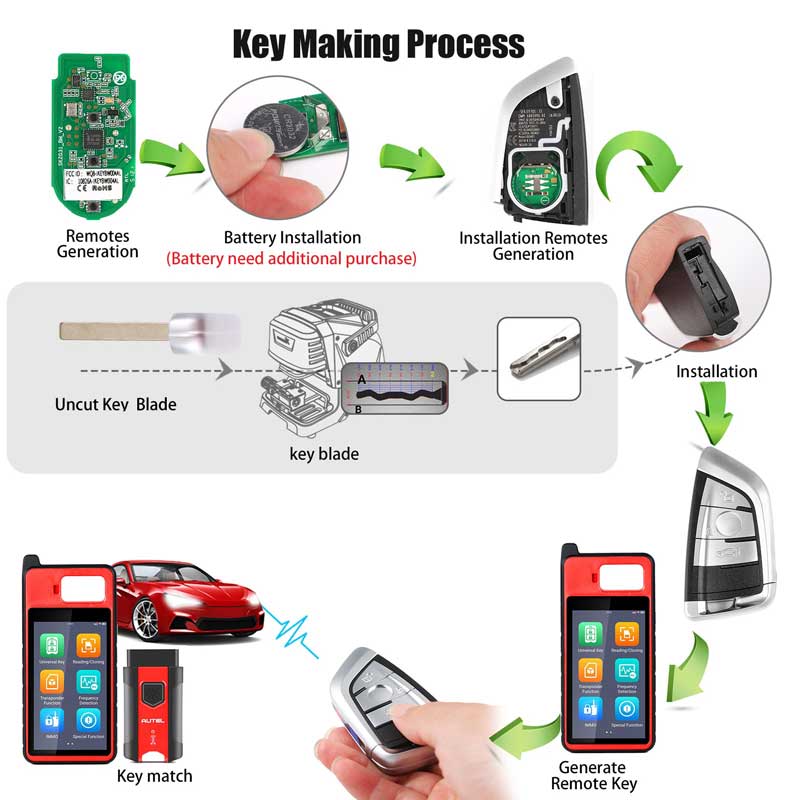 Autel IKEY Series Smart Key Full List
1. Razor Style(purchasable)
IKEY BW003AL
IKEY BW004AL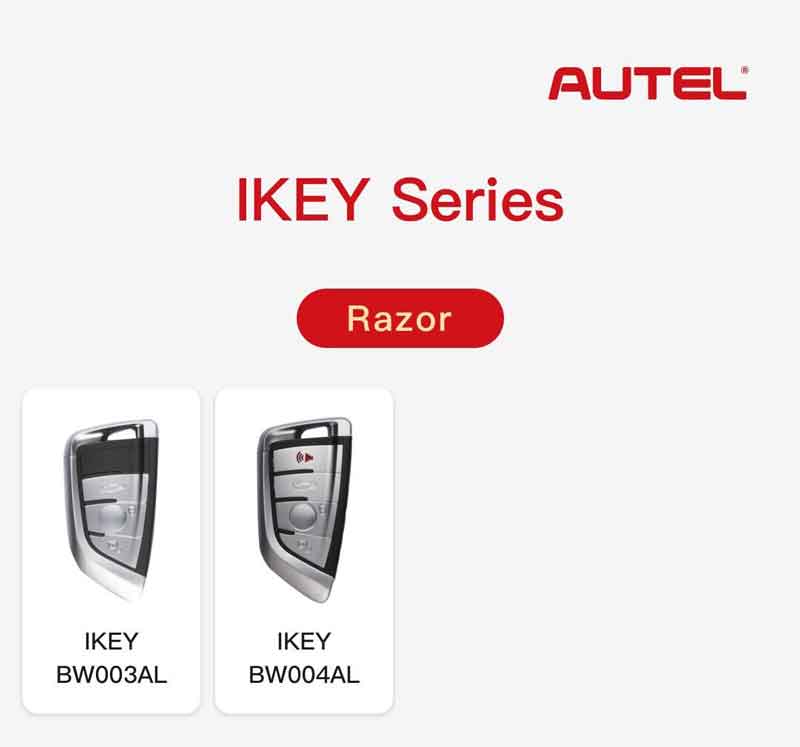 2. Premium Style(pre-order)
IKEY CL004AL, IKEY CL005AL,
IKEY HD004AL, IKEY HD004BL, IKEY HD005AL,
IKEY NS003AL, IKEY NS004AL, IKEY NS005AL,
IKEY GM004AL, IKEY GM005AL,
IKEY HY003AL, IKEY HY004AL.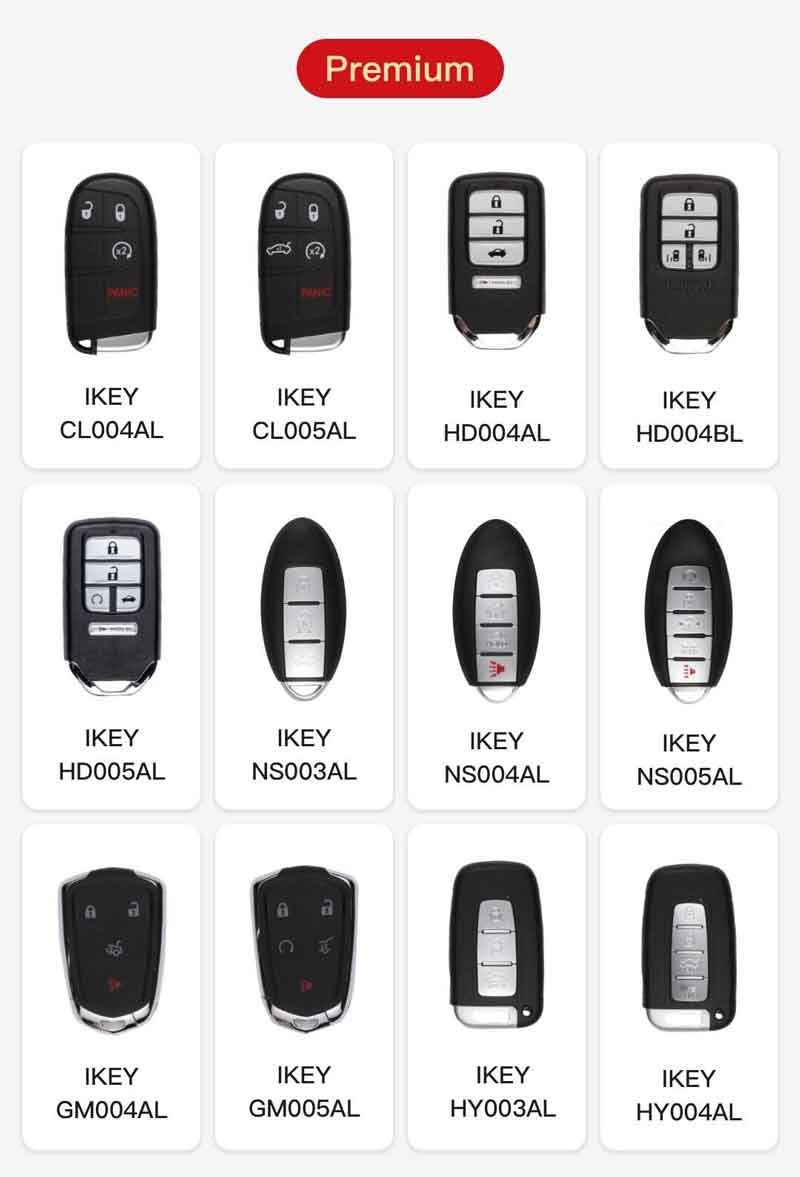 3. Standard Style(pre-order)
IKEY AT002AL, IKEY AT003AL, IKEY AT003BL, IKEY AT004AL,
IKEY AT004BL, IKEY AT004CL, IKEY AT004DL, IKEY AT004EL,
IKEY AT005AL, IKEY AT005BL, IKEY AT005CL, IKEY AT005DL,
IKEY AT006AL, IKEY AT006BL, IKEY AT006CL, IKEY AT006DL,
IKEY AT006EL, IKEY AT006FL, IKEY AT007AL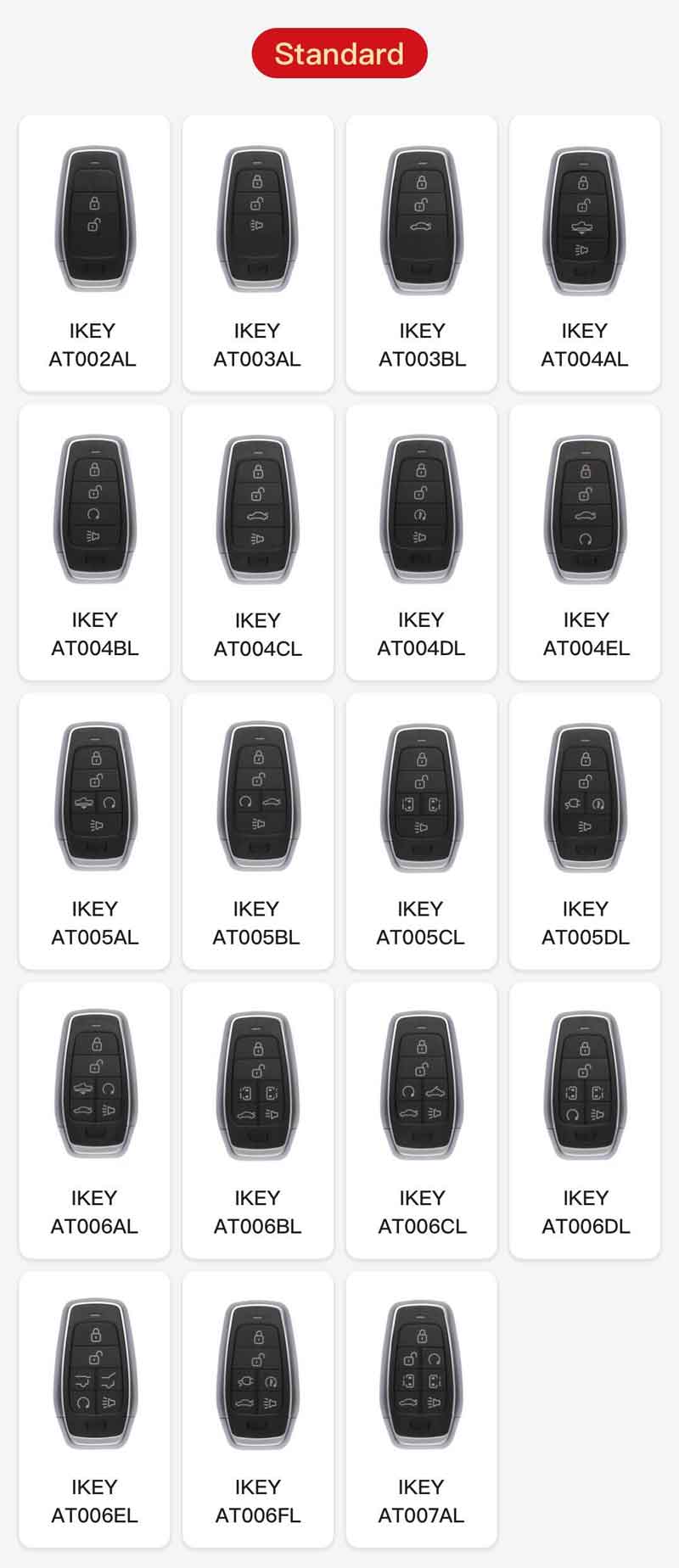 Order now to get it soon!
More information about autel scanner, please visit https://www.obd2tool.com