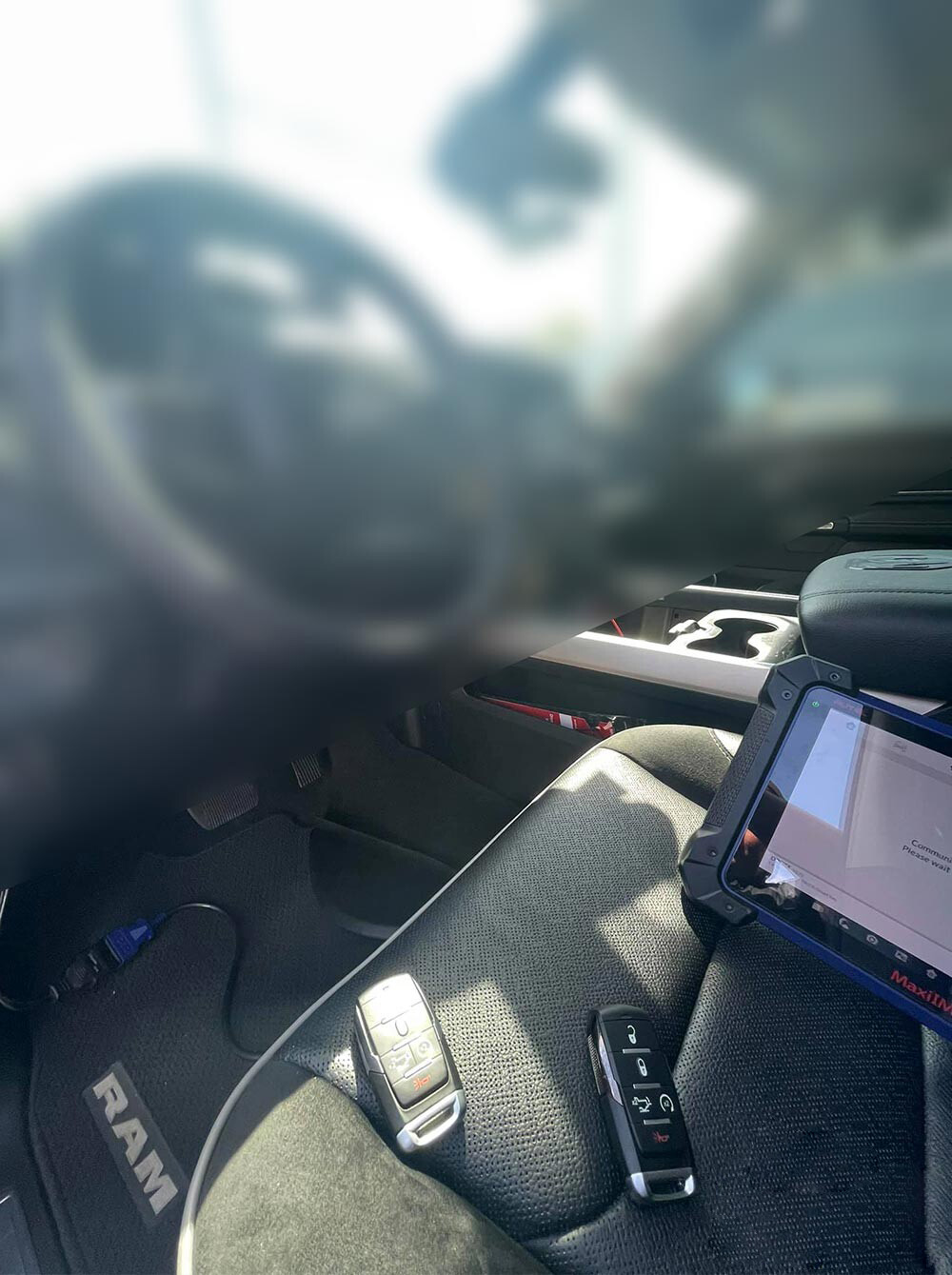 Problem: used Autel MaxiIM IM608 on 2019 Dodge Ram, read 5 digit password but when I went to add key it said "security access denied" or something like that.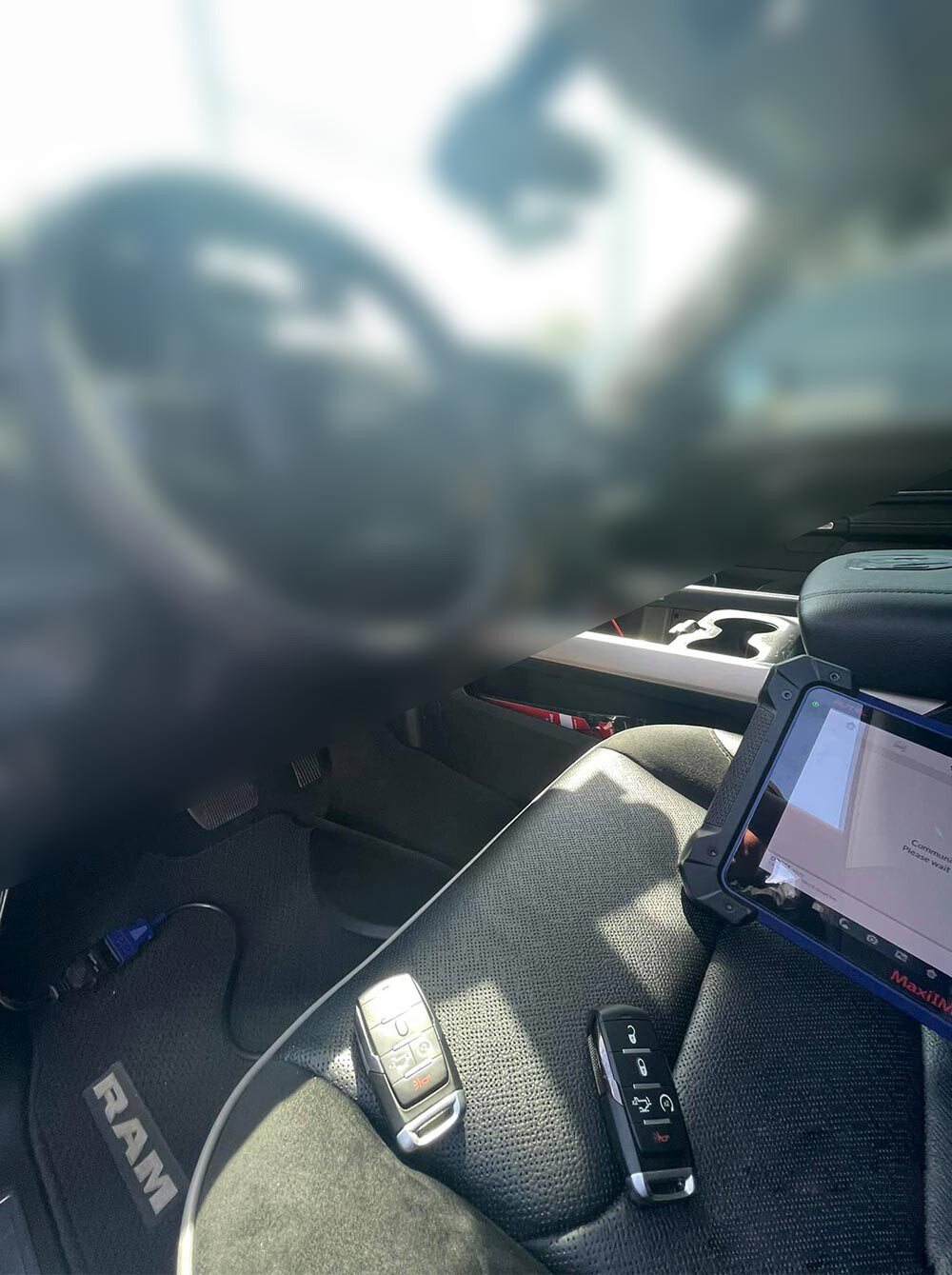 Image 1: I was using FCA 12+8 bypass cable
How to solve the problem?
OBD2TOOL registers your programmer on a site. It allows you to be use it's been registered to bypass the gateway without the need to tear apart the vehicle to access the gateway directly. Your programmer still does the work .
Good to know:
5 digit pin is a rolling code and won't work. Need to bypass to get 4 digit pin.
It's a 2019 Dodge Ram. You're going to need to bypass the SGM in order for it to pull pin codes.
IM608 Access SGW Secure Gateway FCA Chrysler Jeep Dodge Fiat:
When doing this process on mine I'm using the Autel MaxiIM IM608, make sure that you're connected to the Internet, a good Internet connection is required to be able to do this authentication with Auto Auth, we're going to start the process the exact same way that we always have by going into diagnostics and auto VIN the vehicle, on this particular vehicle is a 2019 Jeep Wrangler so we're gonna auto ID and get all that information.
There's our VIN number and all of our vehicle information.
Our next step is a disclaimer, this is only valid for Autel North America that includes Canada, the US and Mexico, if you are outside of that area, the process may be different for your region, each region is specific.
And we have an agreement with Fiat Chrysler America for this process, so we're going to select OK.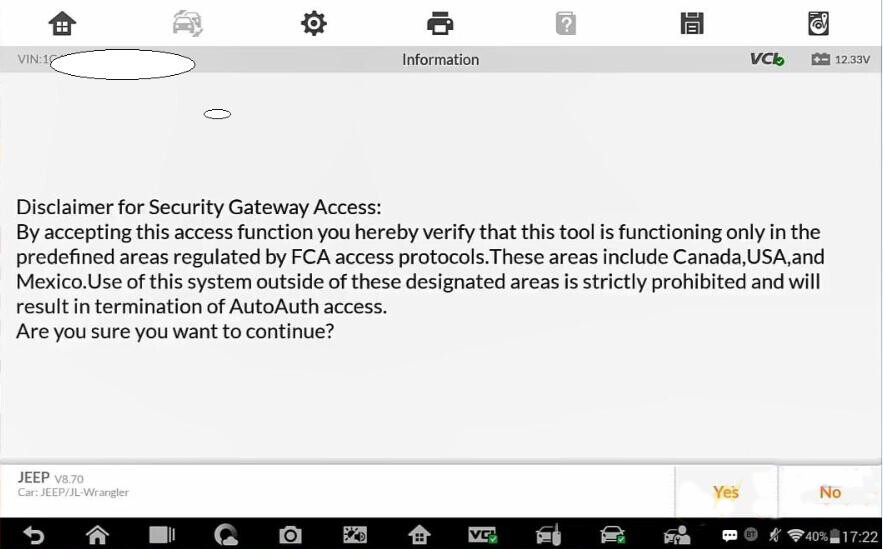 Now it's going to go through the process it will start reading all the modules in the vehicle and communicating with the vehicle. During this process, the vehicle was going to give the scan tool a code or an authorization, that authorization or code is going to then go to Auto Auth , Auto Auth is our security between Fiat Chrysler America and your scan tool. Auto Auth  takes the password from the scan tool, passes it to FCA server to make sure that this is a confirmed in North America then and then it passes back a code that will access the security gateway module from the scan tool. All this goes VIA the Internet, so this speed may depend on your Internet connection.
This is where we start our first step in our three-step process and that is authorized, we need to get authorized by Auto Auth to be able to access the next step.
To do that, from this screen, if you don't already have your Auto Auth ID, you can select "New User Registration", whenever you select new user registration, it will take you directly to theAuto Auth  site, you can select "Register Now" and enter all your information into the system, from there you will enter your shop's information and your Autel tool information, the tool information is very critical, Auto Auth often needs to know the model of your tool and the serial number, the serial number can be found on the back of the Autel IM608 tool underneath the barcode, if the tool and the serial number do not match, your access will be denied, make sure you take the time to enter the correct tool and the proper Serial Number into your Auto Auth account.
Once that is done, you can use that username and password and enter it into the Autel tool, we then select login, this is where the exchange of information happens, we send the password out of the vehicle to Auto Auth, Auto Auth verifies that password and sends us a code back, we apply that code to the vehicle and then the security gateway module open so you can see once all that information exchanges, the security gateway module is now open and we can connect to that car and do all of our active tests, special functions, reading and clearing of codes.
So this easy three step process authorized go to the Auto Auth website and get your username and password, confirm enter that information into the Autel scan tool and access, we give you direct access to this vehicle.