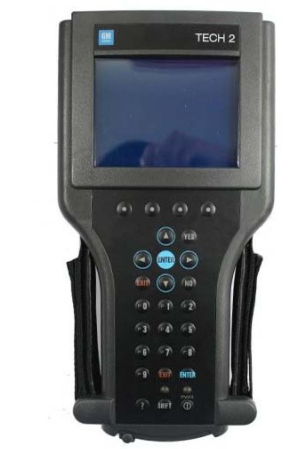 I want to share my GM Tech2 clone experience with everyone. I ordered a clone Tech2 and have used the Tech2 for about a week. First impressions were that this scan tool is a massive beast, in the pictures it looks smaller but damn! This thing is hefty and looks like one of those TV walkman's from the 80's.  but it can do so so much more than a simple OBD2 scanner.
Overall technical ability of this thing is amazing, I bought it to ensure my steering wheel was at zero after steering rack removal for a harmonic balancer; works great! After pulling DTCs from every single module in the car, I soon realized I had fault codes that a regular OBDII reader would never capture which is pretty awesome!
While playing around with it more, I found where you can adjust the engine idle RPM speed and adjusted it up to 625 from the pre-set 550 RPM. This minor adjustment to the idle speed actually made my Corsa Sport exhaust sound more throaty and aggressive at idle, you should try it. I wouldn't think this small idle adjustment would damage anything.
the one I purchased came with the latest GM software version 33. something….This version covers GM vehicles up to 2013. Keep in mind the Tech2 is only a diagnostic tool, used to test different modules and perform numerous tests as well as special functions which are extremely useful. If you want to program or re-flash a module such as the BCM, the Tech2 serves as a pass thru device and you need a subscription from the AC Delco website to perform calibrations or updates to modules.
This is the seller I bought GM Tech2 clone from:
https://www.obd2tool.com/goods-1568-GM+Tech2+GM+Scanner+-CANdi++TIS+(Works+for+GMSAABOPELSUZUKIISUZUHolden).html
Product quality seems to b very good. It came with all the cables I needed to get them hooked up.
GOOD to know:
I use the VCX nano and and an old laptop for diagnosis and clearing codes it emulates the TEC2.
has a obd2 plug in and a USB cord to plug into the lap top the VCX nano cost me 86EUR. I have used it when I replaced my MAG shocks with Bilstein shocks and went in and deleted the option on the Corvettes computer. It does everything the TEC2 does.
It's a pain to load the software and usb driver but was worth it for me.
Anyone else use this instead of spending so much on a TEC2 clone.