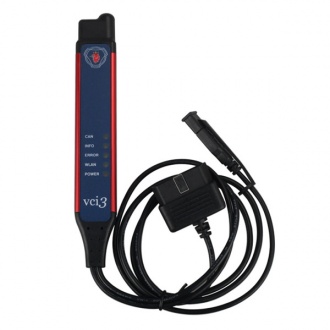 2020 Scania VCI3 SDP3 with full chip is much better than the VCI3 released in 2017 year.
Scania VCI3 is designed to support all Scania diagnostic systems based on CAN network, it's a extremely fast yet very compact diagnostic tool.
Full chip Scania VCI3 internal PCB: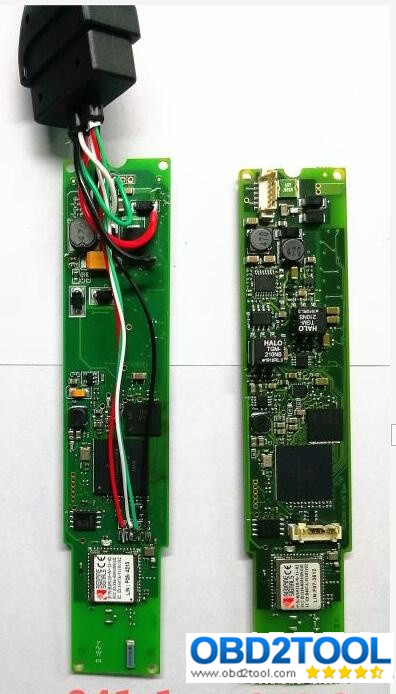 SDP3 software: 2.43.01
Pros of full chip:
Higher hardware quality
Running more stable
Cons of full chip:
At higher price (for $128, and the simplified version is $77)
Scania VCI3 with simplified PCB: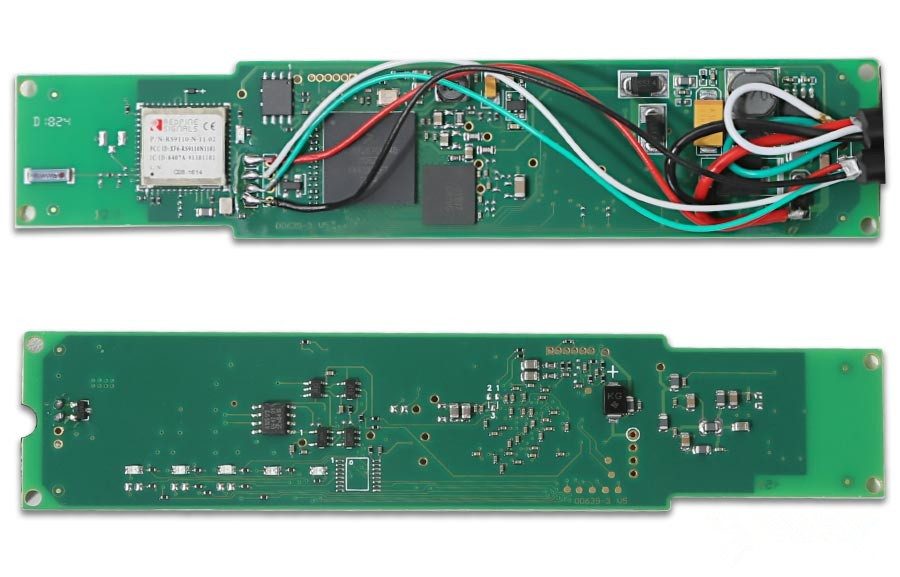 SDP3 software: 2.43.01
The similarities:
The same outlook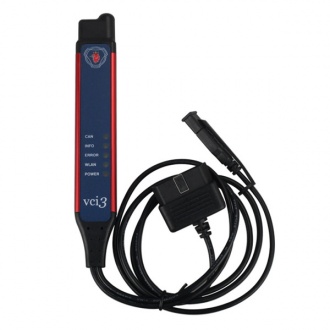 – Lightweight aluminum housing with IP67 protection
– Operating voltage CAN BUS (7 – 40V DC)
– Polyurethane cables for extreme conditions.
– Operating voltage CAN BUS (7 – 40V DC)
– Scania VCI3 is the Scania diagnostic system based on CAN network, working extremely fast.
– Encryption protocols: WPA2/WPA/WEP128/WEP64
The same SDP3 2.43.01
Scania VCI3 comes with latest version of SDP3 (2.43) and USB license key (HASP key).
Only work with Scania SDP3 2.43 or newer versions released in future .
OS: Windows 7 32 & 64 bit,  Windows 8/8.1 32 bit, Windows 10 32 bit.
Language: English, German, Spanish, French, Japanese, Dutch, Persian, Polish, Portuguese, Swedish, Norwegian, Suomi, Turkish, Italian, Czech, Russian, Chinese.
Scania SDP3 2.43.1 new features:
It can support Scania heavy duty trucks and buses till year 2020.
C, K series buses
This issue contains additional support for the next generation of buses.
Electric vehicles
This issue contains additional support for electric vehicles.
New wizard on deleting recall campaigns
The Delete recall campaign message in the instrument cluster wizard has been added. This can be found in the function view under functions for connected vehicles.
System-specific new features
VIS – Extended troubleshooting support for the AVAS control unit, E531
Extended troubleshooting support is available for the AVAS control unit, E531, which manages the acoustic vehicle alert user function. Its purpose is to inform vulnerable road users of quiet vehicle operation by means of an audible signal.
SDP3 2.43.01 installation on win7 and activation guide:
Scania sdp3 2.43.01 Win7 64bit installation + activation
Same communication method:
– WIFI (WLAN version 802.11b/g) – You can work via WIFI with your truck, just forget problems like damaged data cables and other disadvantages of wired connections.
– USB 2.0 (compatible with USB 1.1)
The same coverage:
Scania VCI3 is a brand new tool designed by Scania to provide full maintenance for all Scania trucks, buses and other heavy vehicles or heavy duty engines made by Scania.
– Does not work with trucks and engines before 2004.