This problem is familiar to many owners of new cars equipped with a regular tire pressure monitoring system – TPMS. Battery life in the sensors of the system is about 5-7 years . Therefore, if your car is older, then this problem will either annoy you or start annoying soon.
When the system cannot find a sensor in the wheel, it happily notifies about this by a flashing indicator on the dashboard: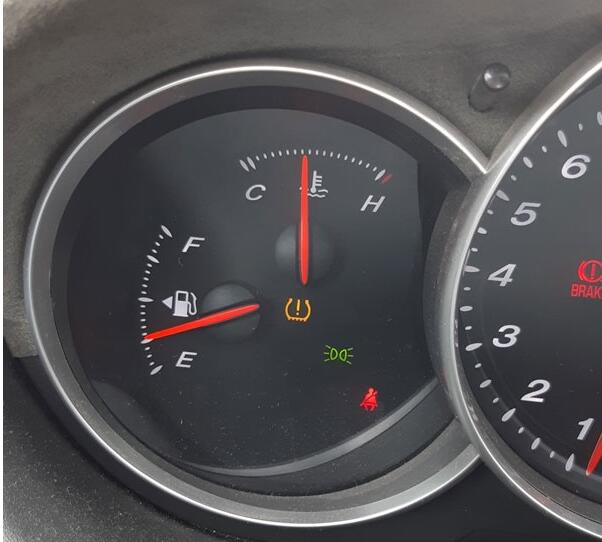 It is not surprising if we recall the battery life of 5-7 years: the sensors I bought were obviously older.
Began to look for alternatives to native sensors, only new ones.  But then I found a solution that I liked right away: universal programmable sensors.
These sensors pretend to be regular, and the car sees them as original.
Their cost is low compared to the original.
Their essence is that you can sew up any ID and algorithm of operation for any car with regular tpms into this sensor.
The restriction is only in frequency, because for American vehicles tpms works at a frequency of 315 MHz, and for all others – 433 MHz. The choice fell on the Autel tech – it produces a bunch of equipment for auto diagnostics, including tpms universal sensors.
Since I have an American model Mazda, a set of sensors to 315MHz and programmer for them was purchased (it is universal, have both 315, and 433)
You need:
Sensors The Autel MX Sensor 315mhz – 4pcs
programmer Autel MaxiTPMS Pad
Here is a list of supported cars, it is very extensive : www.maxitpms.com/getCoverage.jspx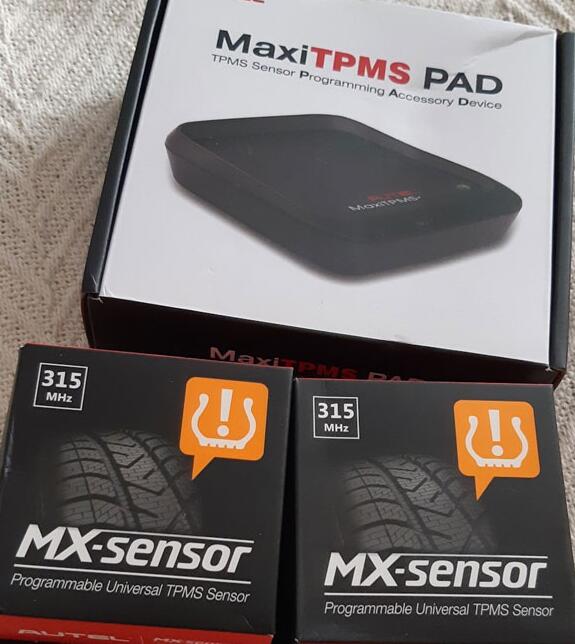 A few comparative photos with dead original sensors: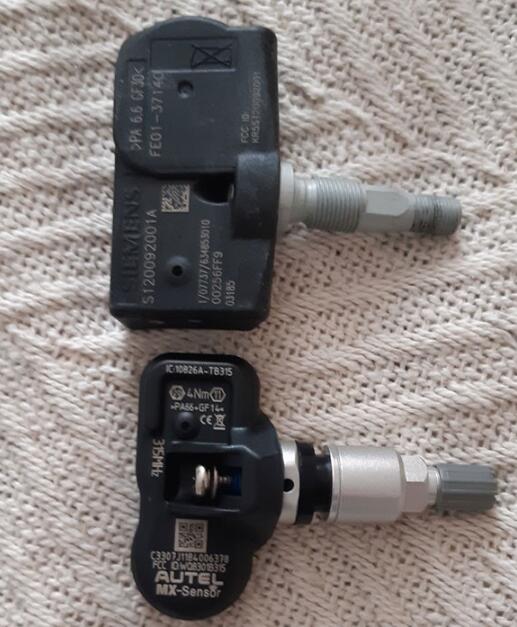 Above: original sensor. Bottom: Autel MX-sensor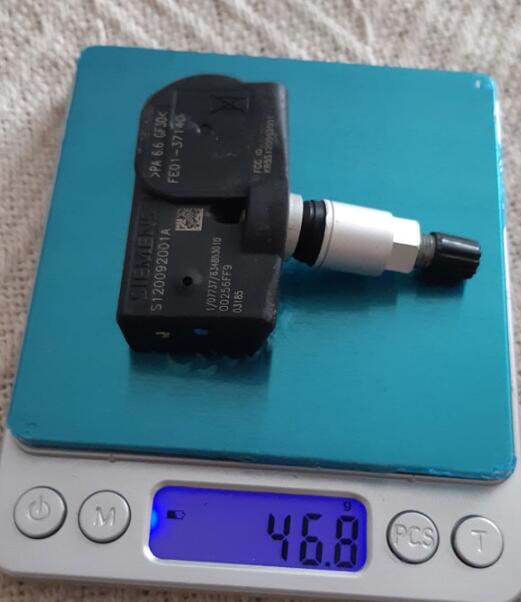 orig sensor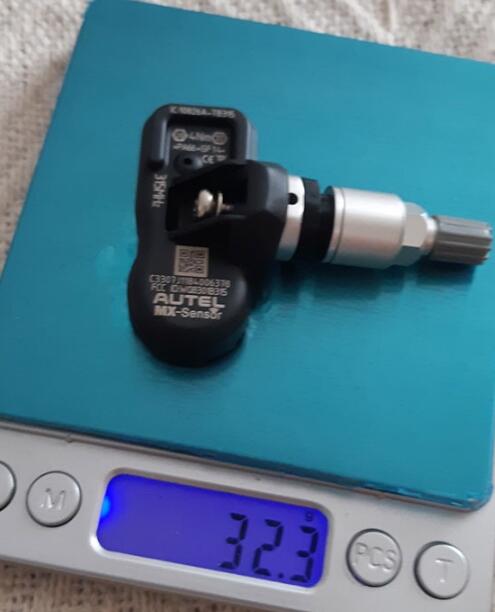 Autel MX 315mhz
Install the tpms software for the programmer TPMS PAD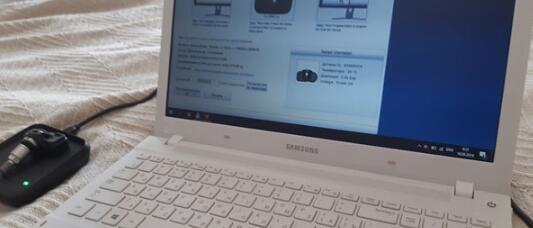 It is necessary to choose a car, model, year.
And further 3 options:
1) test – read data from sensors – go, pressure, temperature charge (if available). You can read not only Autel sensors, but also standard, OEM sensors in wheels! For example, in order to view the ID of the standard sensors or look at the charge level (not all OEM sensors support this)
2) clone regular. If there is a set of live native sensors, then clones can be made – for a winter set of wheels, for example, then you will not have to reassign the sensors to the car.
3) generate new IDs – then the car will require you to attach new sensors – on most cars this procedure happens automatically, you have to go a little and the car will determine everything itself.
Since I didn't have my own registered sensors from the car, my third option is to generate new ones.
Put Autel MX-sensors into car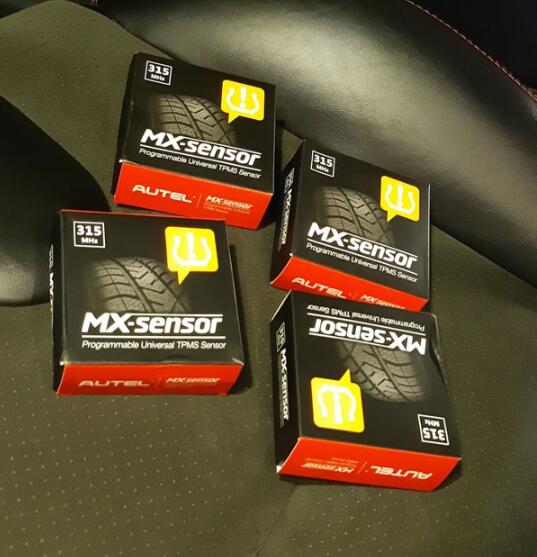 I drove to the office and smart guys help install the sensors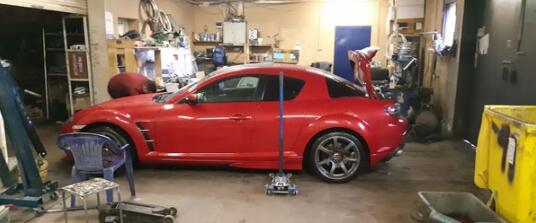 In an hour and a half, slowly put all 4 sensors and reinstall the wheels: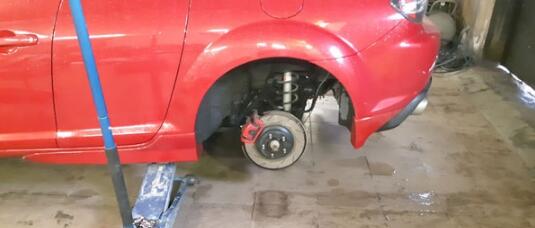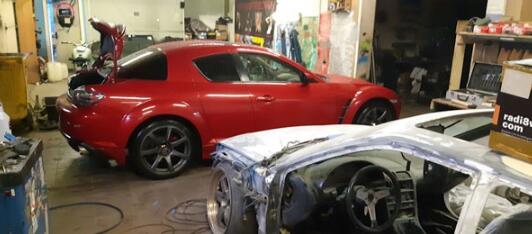 New sensors for 15g are lighter than standard ones, so everything was installed perfectly.
There is an instruction on how to register new sensors, there is a whole procedure there.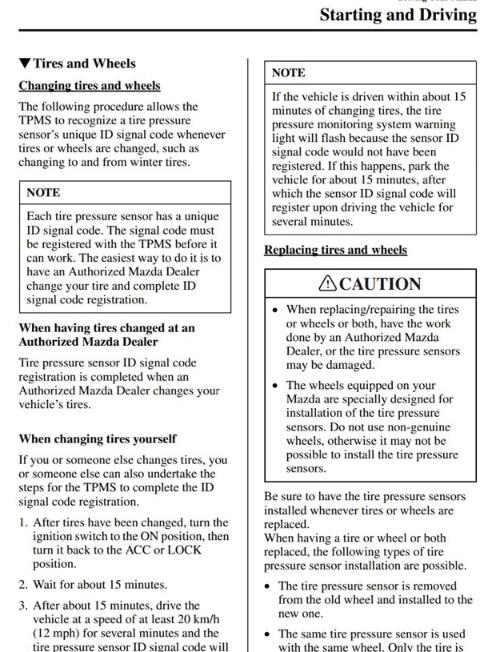 Some time later, ObdLink + Forscan connected, saw that the car sees new sensors, 4 pressures and 4 temperatures. By the way, only FORScan sees, in addition to the control modules of the motor, also tpms, abs, dsc, srs, electric booster, etc.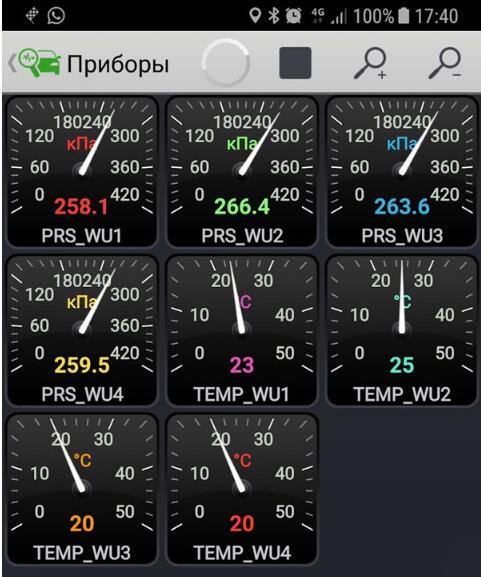 Wheels pumped up to 2.6, the lamp went out.
The system works!)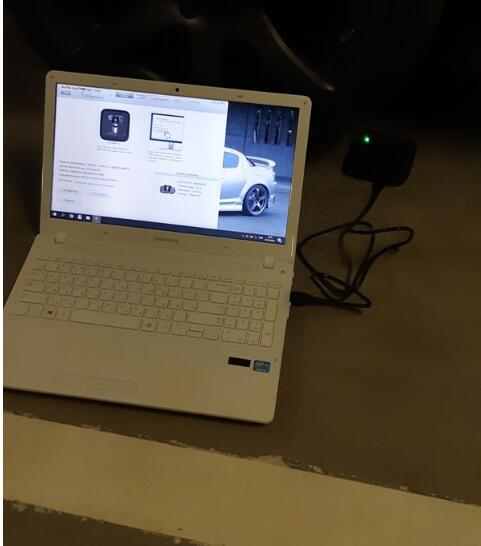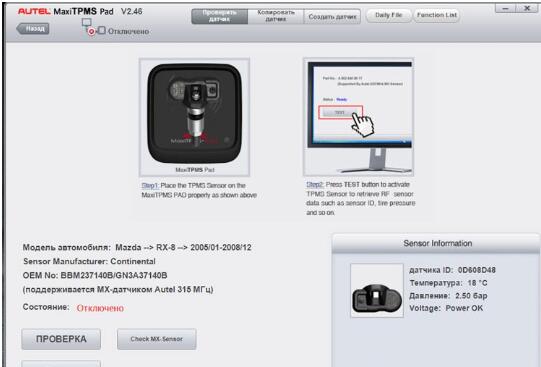 In fact, this scanner can read sensors right on the machine!