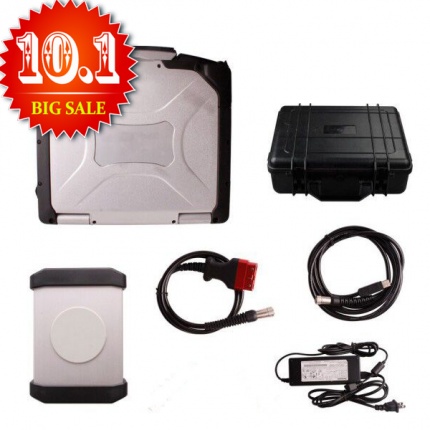 There are many OBD2 Scanner on the market today. With so many of them promising to deliver the best user experience, we decided to see whether the most popular models on the market actually live up to the expectations that the manufacturers set out for them. Below is a review of four of the top rated car diagnostics tools that you can buy right now, with a short commentary of how they compare to each other.
1.US$879.00 – Piwis Tester II V18.100 with CF30 Laptop for Porsche
Piwis Tester II is the latest professional tester for Porshe,the most poweful diagnose and offline programming tool for Porsche,with latest tester for Porsche,powerful functions,full access.
Piwis Tester II with CF30 Laptop For Porshe
1. Software Version: 18.100
2. Laptop: CF-30 (Second Hand)—Software is inside the Hard Drive. No need Installation
3.Support Languages: Russian, English, French, Spanish, Italian, German, Portuguese, Japanese, Chinese, Dutch
4. Update Method: By CD or HDD (One Year for Free, It can not be updated online. 200USD for one time update after one year.) Software contains operating system win XP only. you just need to insert into your computer and use it.
5. Requires Online Modules: (F BCM R BCM DME ELV SRS KEY)
6. Bluetooth,GPS and Navigation Function are available. But you need to pay for the authorization of them.
7. Support Key Programming function,cost 210USD per time ( you need consult our customer sevice first with the type and year of your car)
Warning: Please do not take out the hard disk from CF-30 laptop and install on other laptops, it may cause data lose and hard to recovery.
2.US$758.00 – BMW ICOM A2 With V2017.09 Engineers software Plus EVG7 Tablet PC Ready to Use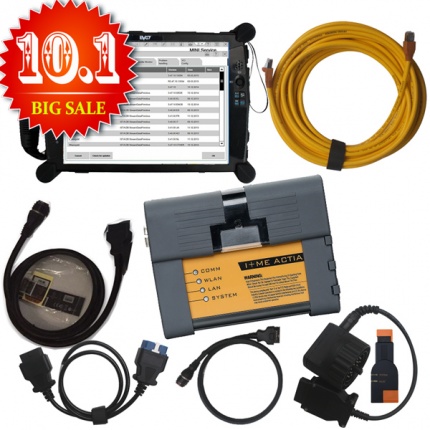 This is the package offer for BMW ICOM A2+B+C for with 2017.09V Software Plus EVG7 Diagnostic Controller Tablet PC, buy them together, save you a lot.Our engineer can install and test ok for you to use.
Compatible with BMW ICOM, ICOM A2, ICOM A3.ICOM PRO+A3
Software Version: 2017.09
ISTA-D 4.06.31
ISTA-P 3.62.1.003
VIN: 2017.07
Not connected 9000 days remaining
BMW ETK: 2017.8
BMW KSD 08.2017 Multilanguage
BMW FSC Navigation Code Generator
BMWAiCoder for BMW Coding
With free BMW Engineer Software (INPA, NCS, WinKFP, E-Sys 3.27.1, Psdzdata 59.0), BMW FSC code generator and BMW AiCoder
Multi-language available in diagnosing, programming and TIS diagram circuit: American English, British English, German, Spanish, French, Italian, polish, Portuguese, Turkish, Czech, Swedish, Dutch, Indian, Greek, Russian, Simplified Chinese, Traditional Chinese, Japanese, Korean and Thai.
3 US$2,150.00 – Original Autel MaxiSys Pro MS908P Wifi OBD Full System Diagnostic with MaxiFlash Elite J-2534 programming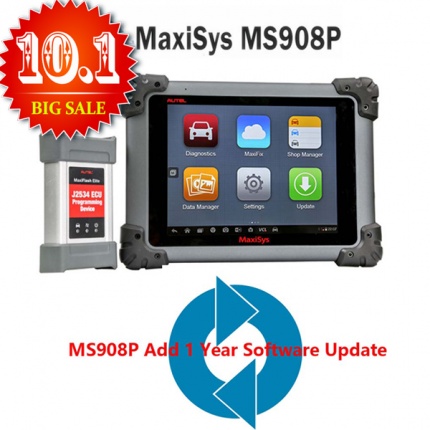 Top 4 Reasons to Get Maxisys Pro 908P:
1. Software Version: Every Car Model Software Has A Different Version.
2. Wi-Fi Technology: The VCI connects wirelessly to the main unit with Long-Range Class 1 Bluetooth
3. Update:  1 Year Free Update Online, After One Year, the Update Fee 1295USD (Contact our sales, you can add 1 more year free update)
4. Shipping by DHL All Around the World, 3-5 Days Delivery
Language:English ,Spaish
Description:
The MaxiSys? Diagnostic Platform is an evolutionary smart solution for specialized automotive diagnosis and ECU programming. Designed with the DNA of Autel's diagnostics family, the MaxiSys is built to offer many of the prestigious qualities of the MaxiDAS DS708 with extreme ease of use and powerful diagnostic performance. However the MaxiSys has evolved far beyond the original capabilities. Utilizing an A9 quad-core 1.40GHz processor that offers 50% increase in speed versus competing products, a 9.7" LED screen with a resolution of 1,024 x 768 capacitive touch screen, the revolutionary multitask-capable Android Operating System, combined with the best possible coverage of OE-level diagnostics, the MaxiSys is the perfect diagnostic solution for shops and technicians who demand unrivalled smart technology and smart repairs.
It also reads information from the OBDII system only, which means that should you lights from sensors that are not directly connected to the OBDII system start flashing (such as ABS, SRS, Stability and Maintenance lights) then you will have to use another car diagnostic tool to find out what the problem is.
Overall, a very good Professional Diagnostic Tool for those who would like to carry out basic analysis on their cars, and for the price tag, it is also the most affordable piece of tech that you will buy.