On Board Diagnostics is shortly known as OBDs, and these trackers have taken the market by storm. These days all the cars and trucks have the provision for OBD2, and the vehicles manufactured after the year 1996 follow a standard protocol, which means the code shown for errors by the OBD 2 trackers are same across the manufacturers. Given the fact that they make life easy in a car or truck, or to manage the fleet of vehicles, the OBD cartracking device is chosen by the users based on the features and the cost.
Here are the best 5 OBD 2 car trackers listed with the highlights of their features, and specs from OBD2TOOL.
1.2017 New LAUNCH X431 iCarScan Auto Diagnostic Tool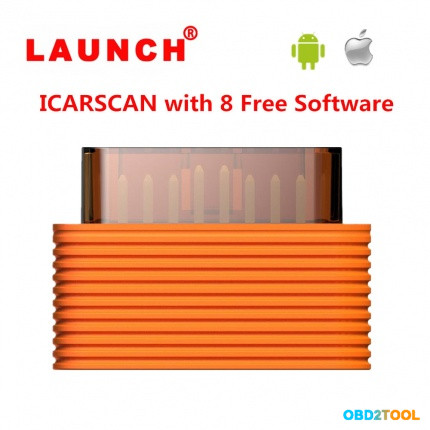 2017 New Launch X431 ICARSCAN
Full Systems for Android/IOS with 5 Car Software and 3 Special Function Software free Update Online. The iCarScan VCI (vehicle communication interface) can turn your Android/ios smartphone into a professional automotive diagnosis tool. Users can communication with automotive's OBDII socket via BlueTooth with an Android smartphone/ tablet, to achieve full systems and full function diagnosis, include reading/ clearing trouble codes, data stream, actuation test, adaptation, ECU coding & programming, oil reset, other special function, etc.
Launch iCarScan Obd2 Scanner:
1. Multi-Language: English, Chinese, Spanish, French,Russian
2. Build-in bluetooth, easily connects with Android/ios smartphone
3. 8 free brand of software for your selection: 5 car line choice(fullfunction software),3 special function software choice. If you need more other softwares, pls buy it from APP store.
4. Full systems and complete function dignosis for the most extensive coverage of OE-level diagnostics
5. Widest carline software coverage: Support the generic OBD, CAN bus, and proprietary protocols of over 70 car manufacturers and 2, 500 car models;
6. Support multiple special function software and actuation tests incl.Oil / Service reset, ABS bleeding, IMMO & key programming, throttle body adaptation, brake pads,steering angle reset,battery matching, DPF regeneration,Injector coding
7. Intuitive interface and easy to use
2. Autel Maxisys Pro MS908P OBD 2 Scanner
Original Autel MaxiSys Pro MS908P Wifi OBD Full System Diagnostic with MaxiFlash Elite J-2534 programming(Free Shipping)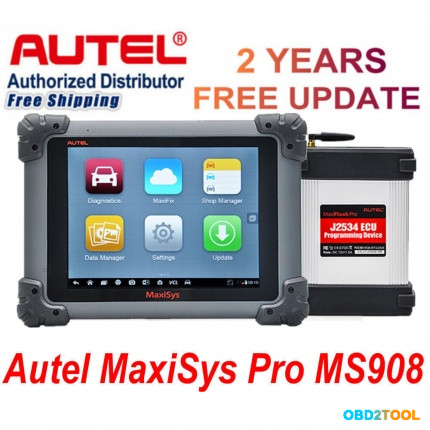 Top 4 Reasons to Get Maxisys Pro 908P:
1. Software Version: Every Car Model Software Has A Different Version.
2. Wi-Fi Technology: The VCI connects wirelessly to the main unit with Long-Range Class 1 Bluetooth
3. Update:  Two  Year Free Update Online, After One Year, the Update Fee 1295USD
4. Shipping by DHL All Around the World, 3-5 Days Delivery
Language:English ,Spaish
Ease of use coupled with loads of amazing features is the reason why this tracker has got a place on this list. The diagnosis performance offered by this device is unparalleled. For all kinds of peerless smart vehicle repairs, it performs the diagnosis of OE level seamlessly. This Android based tracker has the major advantage of letting the user enjoy the multitasking, and it also ensures that fixing any part does not end up in damaging the other. But, it has to be kept in mind that this OBD 2 is designed with the big repair shops or keeping good mechanics in mind. While they can find loads of exciting features, an individual would find it too expensive and features that he or she might never ever require.
3.2017 New LAUNCH CRP329 CReader Professional 329
Pre-Sale!2017 New Launch CRP329 CReader Professional 329 full systems Diagnostic tool Replacement Of CRP229 and CRP Touch Pro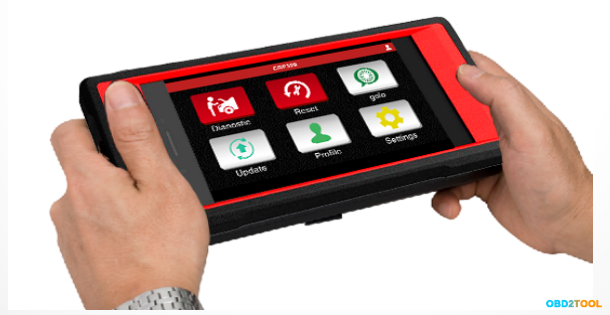 CRP 329 is a Comprehensive Diagnosis Instrument. It Includes full function of OBD11/EOBD, and supports more functions of the full system (Engine, Automatic Transmission, Airbag, and ABS etc.) of certain models of caar, such as read and reset code, multi language, data stream picture display, storage and playback of dynamic data stream, as well as reset function (Reset Brake, Oil, SAS, Battery, DPF, TPMS, etc.) It has touch screen, Android system, wifi communication and powered by a battery.
4.Autel MaxiDiag MD808 Vehicle Code Reader
Autel MaxiDiag MD808 Code Reader Professional Service Scan Tool for Engine/Transmission/SRS /ABS /EPB/ Oil Reset/ DPF/SAS and BMS with Life-time Online Update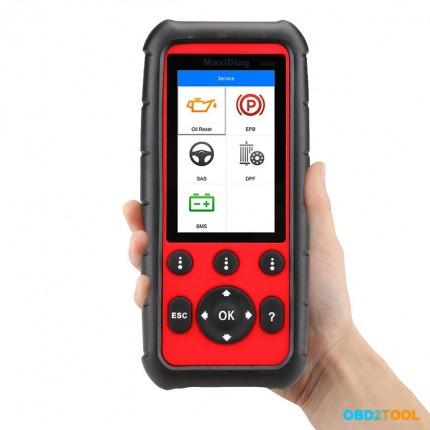 The all new MaxiDiag MD808 is built to take your diagnostic experience to a whole new level. Loaded with oil service reset, battery registration and reset, parking brake pad relearn after replacement, steering angle sensor relearn and diesel particulate filter regeneration functions, MD808 can access Engine, Transmission, ABS, and Airbag (SRS) systems for the best diagnosis operations. With all that enclosed in a 4-inch hand-held device, there is no better multifunctional scan tool on the market.
5.XTOOL X-100 PAD2
XTOOL X100 X-100 PAD2 Special Functions Expert Update Version of X100 PAD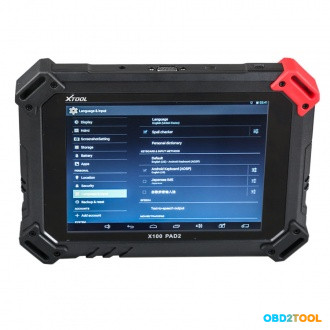 XTOOL X-100 PAD 2 Special Functions Expert
X-100 PAD 2 Features:
Key Programming
Oil Reset/Engine oil light reset
Odometer Adjustment
Tire Pressure Warning Light Reset
Timing belt light reset (Manual Operation)
EPB Electrical Parking Brake Adaptation
TPS Throttle Body Adaptation
Steering Angle Calibration
Battery Reset
DPF PIN Code Reading
Hexadcimal editor(Win Hex)
OBDII Diagnosis
Support the latest vehicles with CAN BUS and UDS protocol
Update Via WIFI (always equip your device with the latest software)
There are more OBD2 scanners available in the market, and you can decide by looking at the price tags and the features it is giving to you.