There are few things in this world that are more annoying than when the "check engine" light pops up on the dashboard of your car. Not only is your engine running into problems, but you don't even know what problems it's running into.
For those that are less inclined in the mechanics of an automobile, this can pose a real conundrum. In most cases, it results in you having to bring your car into a mechanic just to figure out what the problem is. Obviously, this can be a waste of both time and money.
However, there is a device that will allow you to find the source of your "check engine" woes. This device is an OBD2 car scanner. There are quite a few OBD2 Scanner currently on the market, and you want to make sure that you choose one that's of high quality.
1.2018 New LAUNCH X431 iCarScan Auto Diagnostic Tool Full Systems For Android/IOS With 10 Free Software Update Online
Price:$185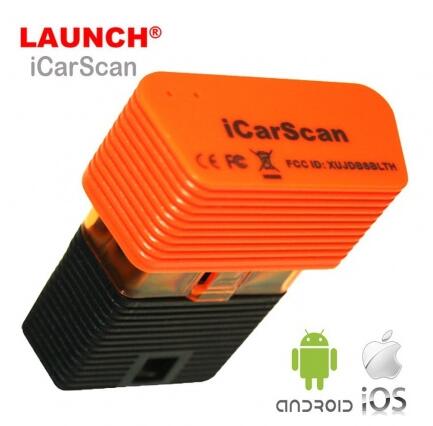 Launch iCarScan Obd2 Scanner:
1. Multi-Language: English,German, Spanish, French,Korea,Russian,Portuguese
2. Build-in bluetooth, easily connects with Android/ios smartphone
3. 10 free brand of software for your selection: You can free to download any 10 software( including car software and special functions). If you need more other softwares, pls buy it from APP store.
4. Full systems and complete function dignosis for the most extensive coverage of OE-level diagnostics
5. Widest carline software coverage: Support proprietary protocols of over 70 car manufacturers and 2, 500 car models;
6. Support multiple special function software and actuation tests incl.Oil / Service reset, ABS bleeding, IMMO & key programming, throttle body adaptation, brake pads,steering angle reset,battery matching, DPF regeneration,Injector coding
7. Intuitive interface and easy to use
2.Piwis Tester II V18.100 with CF30 Laptop for Porsche
Price:$899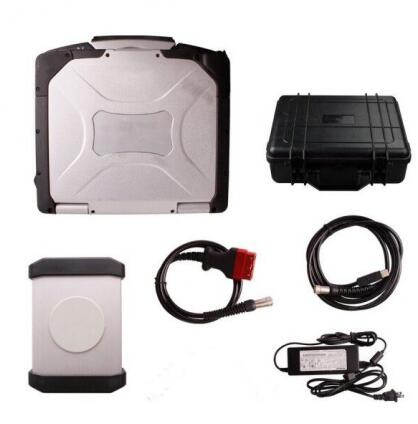 Piwis Tester II with CF30 Laptop For Porshe
1. Software Version: 18.100
2. Laptop: CF-30 (Second Hand)—Software is inside the Hard Drive. No need Installation
3.Support Languages: Russian, English, French, Spanish, Italian, German, Portuguese, Japanese, Chinese, Dutch
4. Update Method: By CD or HDD (One Year for Free, It can not be updated online. 200USD for one time update after one year.) Software contains operating system win XP only. you just need to insert into your computer and use it.
5. Requires Online Modules: (F BCM R BCM DME ELV SRS KEY)
6. Bluetooth,GPS and Navigation Function are available. But you need to pay for the authorization of them.
7. Support Key Programming function,cost 210USD per time ( you need consult our customer sevice first with the type and year of your car)
3.Free shipping 2018 CARFANS C800 Heavy Duty Truck Diagnostic Scanner with Special Function
Price:$1999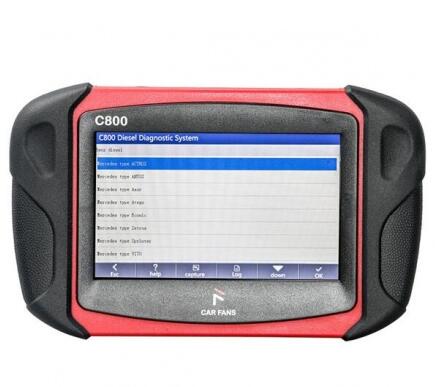 CAR FANS C800  Feature:
1.Wide Vehicle Coverage: CAR FANS C800 support 35 Heavy duty brand, 21 BUS Brand, 16 Passenger car Brand, 32 Machinary vehicle brand and 46 ECU System, almost cover all brand heavy duty vehicles in market
2.Powerful function of software: C800 is fully optimized based on the OEM scanner, which enhances the comprehensive diagnostic capability of the diesel vehicle. Some of the functions are based on the advanced technology accumulated by the R & D team for many years. The main diagnostic functions include reading the version information, reading/clearing the fault code, actual values, actuators, advanced function
3.Fashionable design of hardware: 7 inch 800 x 480 touch screen, super light main unit, is easy to hold and operate. ARM9 CPU with 4GB memory, the software operation is faster than similar tools
4.Advance Functions: Adjustment/Settings, Function Test, Special function, calibration.
5.Online Updating: Log in the official website (www.carfans.net.cn) download and install the C800 intelligent diagnostic device upgrade client software, the device SD card through the card reader plug in the computer USB interface to complete the device software upgrade.
6.ECU Programming & Coding for 5 Brands
7.2 Years Free Update Online
8.Support 24 Languages:English,Japanese,Korean,French,Spanish,Portuguese,Italian,Russian, German,Polish,Romanian ,Finnish, Hungarian,Swedish.
4. Original Autel MaxiSys Pro MS908P Wifi OBD Full System Diagnostic with MaxiFlash Elite J-2534 programming
Price:$2058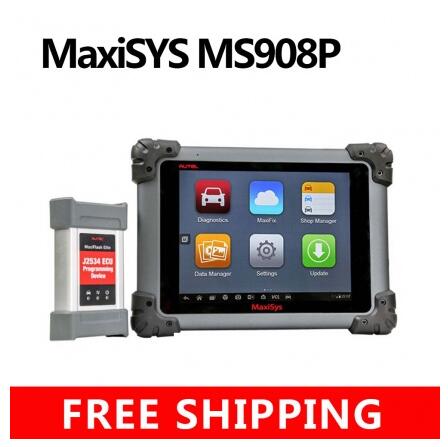 Top 4 Reasons to Get Maxisys Pro 908P:
1. Software Version: Every Car Model Software Has A Different Version.
2. Wi-Fi Technology: The VCI connects wirelessly to the main unit with Long-Range Class 1 Bluetooth
3. Update:  2 Year Free Update Online, Contact our sales, you can add 1 more year free update,after 2 years,900USD/year.
4. Shipping by DHL All Around the World, 3-5 Days Delivery
5.Autel Maxisys Elite (Upgraded Version of MS908P Pro) Diagnostic Scanner with J2534 ECU Programming Extensive Vehicle
Price:2439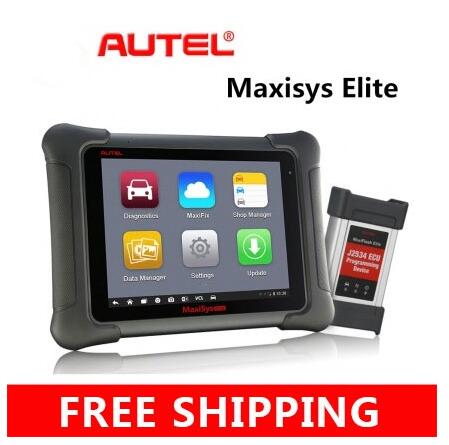 Why buy Autel maxisys elite:
1.Genuine Autel top scanner , 2years free update online,after 2 years,1000USD/year.
2.The top diagnostic techniques, support almost all car brands , workshop Standard diagnostic equipment
3.not only easy to use by own diagnostic software , but also works on OEM software like xentry odis do special setting
Language: only support english and Spanish now
If you any questions, contact us:sales@obd2tool.com